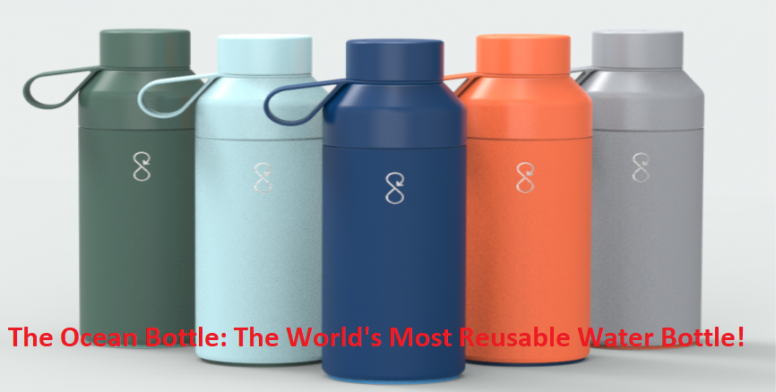 Hello Mi Fans!
We all know how bad single-use plastic can be for the planet, with ocean plastic waste growing at an alarming rate of 22 million kgs each day – that's eight billion kgs of plastic a year! Over 80% of ocean plastic stems from impoverished communities that lack the incentives and infrastructure to recycle. That's where The Ocean Bottle comes in – the eco-friendly brand is launching a reusable water bottle that helps actively fight plastic pollution across the globe. This eco-friendly bottle actually helps clean the oceans as for every one purchased, 1,000 plastic bottles will be removed from coasts and waterways around the world. That's a whopping 12 kgs of ocean-bound plastic. So Let's talk about The Ocean Bottle now.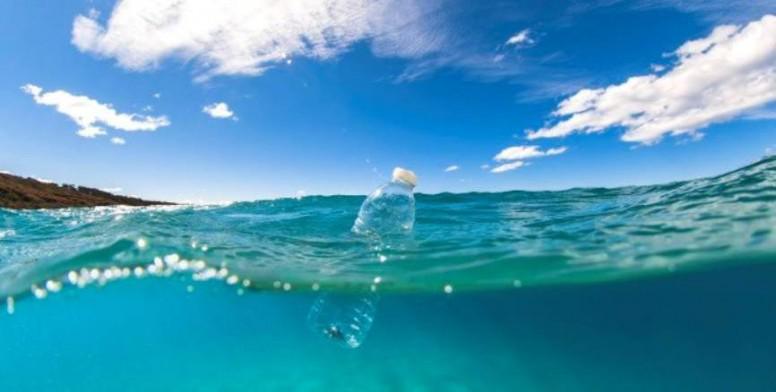 8 billion kgs of ocean plastic are drifting into our oceans each year. 90% of ocean plastic stems from impoverished coastal communities that border only 10 rivers around the world. This means that even if we stop using plastic in our local environments, we haven't made a dent in ending ocean plastic. We need to stop ocean plastic at the source - which means building the infrastructure, rewards, and behaviors to encourage action in these impoverished coastal regions. Governments won't do it, poor citizens won't do it, so it's up to us to give this material value and facilitate its collection.
The Ocean Bottle's design includes BPA free recycled plastic and stainless steel, an easy carry loop and a smart chip for continued impact, loyalty, and payments. Designed in Norway by the company K8, the container also offers insulation to keep hot drinks hot and cool drinks cool and an anti-sweat exterior. Plastic pollution is a symptom of the real issue: a lack of infrastructure and incentives to recycle where it is needed most. We've teamed up with The Plastic Bank to pay above market rates to plastic collectors and set up recycling infrastructure so that plastic can be sold and created into new products. Together, we're enabling people living in poverty all over the world to make a fair living from collecting plastic and creating an economy where plastic has a value.
-: THE DESIGN:-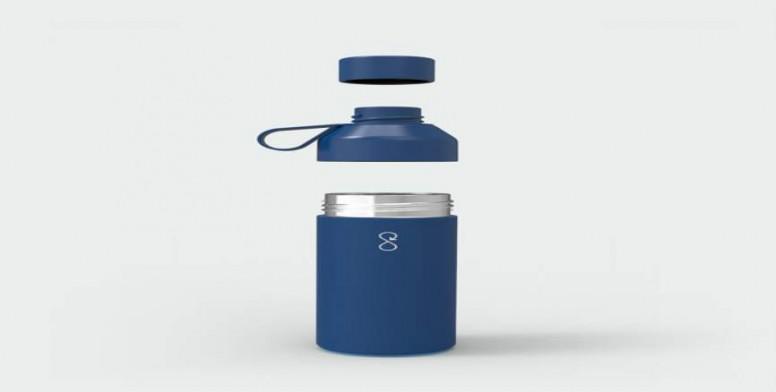 The Ocean Bottle is designed to be the last reusable bottle you'll ever need to buy. We partnered with the award-winning Norwegian design agency K8 to create a 500ml bottle that combines the best features that exist with a series of new innovative functions.
-: THE FEATURES:-
The Ocean Bottle is vacuum insulated, so it keeps hot drinks piping hot
Our cap contains anti-leak technology which means it's safe in your bag, and cool drinks ice cold.
There are two openings; a small one for easy drinking and a big one for easy filling. while the easy carry loop makes it a breeze to take on the go.
The base made of up-cycled ocean plastic lands softly on your table. It designed for everyday use and wherever else your life takes you. And when you go to clean your bottle at the end of the day, you're in luck.
-: THE BOTTLE IS JUST THE BEGINNING:-
The Ocean Bottle is a smart-chip activated reusable bottle on a mission to preserve the world's oceans by getting to the source of ocean plastic. Each bottle is activated with an NFC smart chip, so in future, we plan for you to be able to contribute more to the plastic collection each time you refill your Ocean Bottle.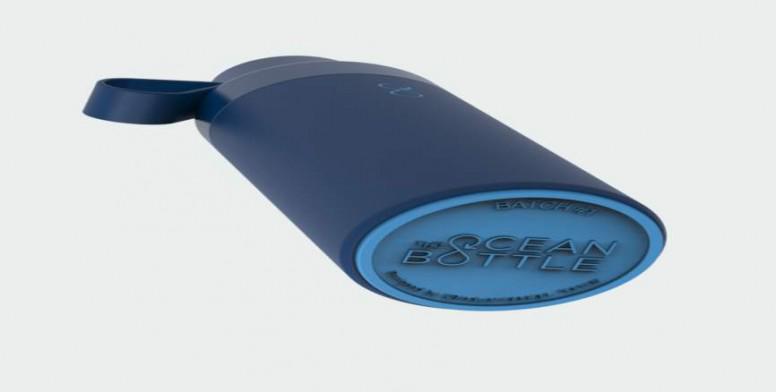 -: BOTTLE FOR LIFE:-
When you buy an Ocean Bottle, you are not a consumer, you are an owner of this product.
Our focus on durability has been there from the onset, because this also means it is the most sustainable product possible. Each bottle is carbon negative because of its plastic offset and our manufacturing partners are being selected to adhere to the highest environmental standards.We recommend you keep your bottle for life and never buy another one. The things you love however, tend not to last forever. That is why K8 have designed the bottle to not only be made from recycled materials, but also be fully recyclable and are looking to develop a repair service in the future.Our next phase of the Ocean Bottle project is to forge partnerships with lunch chains, juice bars, coffee chains, water fountain companies, payment system providers, and loyalty programmes to provide for continuous ocean impact.
Be the first to be informed: Follow us
Recommended Threads:
Big Thanks to
Thanks to Our Beloved S Mod @Furqaan Saikh And Our Mods @Patitapaban & @Harisankarg For Continuous Inspiration And Guidance And Supervision.
Thanks for Reading
So, what do you think about this The Ocean Bottle? Please share your thought in the comment section below!
Rate