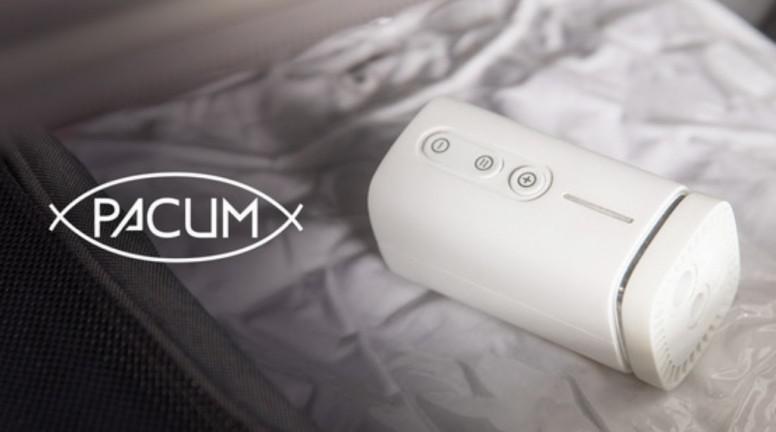 Hello Mi Fans!

While going on a trip or a vacation we all need to pack all our items on a suitcase but it happens that we didn't get enough room to put more things on the suitcase for which some people even used to put their clothes in a vacuum bag so that they can get some space but what about the air present inside the vacuum bag? As we can't pull it out it also took a bit of space.


A vac bag full of clothes helps us to manage and get some space to put more things but also some air which took a bit of space, originates inside the vac bag, but how can we pull it out? A device known as Pacum is here which is going to be the ultimate travel companion for you because it can not only pull air out but also it can pump air into anything.

Highlights:


Pacum is the most powerful, multi-functional, handheld vacuum in the world. It helps you manage some room.
The Pacum keeps the ability to Pump out and pump in air from anything. It's a very powerful device.
This device can compress items 25% more than the Dyson and 4X faster than any other device of its class.
It comes with its own Pacum vacuum bags and accessories. It's compatible with vacuum bags of other brands too.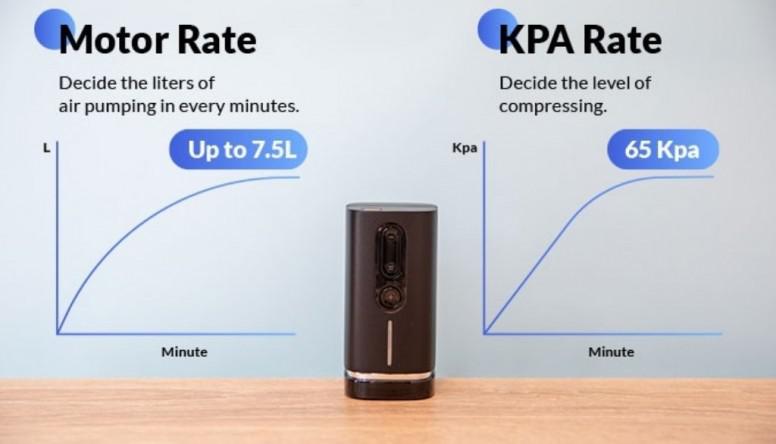 The Motor Rate and KPA Rate of Pacum




When we go out for a trip or in a vacation for a long time if we run out of room while packing things on our suitcase it's never an easy work to create some more room so that we can put some extra things in it and we all know that vacuum bags are the best solution for creating some more room but the air present inside the Vac bag occupies a bit of space too.


I hope you'll be thinking that how to pump out the air present inside the Vac bag and manage to get some more room using these Vacuum Bags? The answer is simple, using Pacum. You can get more room by pumping out the air from those Vac bags using Pacum. It can pump out 25% faster than the leading Dyson and 4X faster than the other devices.

Features:


Powerful,
Small,
Pump Air In And Out,
2 Pump Modes, "Eco-Mode" And "Supermode",
Stops Automatically, And
Double Your Packing Capacity In Just Over 1 Minute.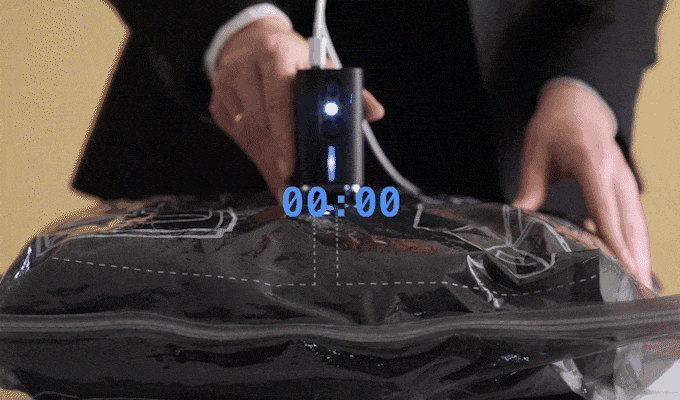 It can pump out air from any vacuum bag in just over a minute!
The best thing is this, you can take Pacum with you wherever you go as it's small in size and it's a compact device. It's a device for convenience as when we used to go out for any kind of trip or vacation the only thing which comes in everyone's mind and it's common that whether the things which we want to take with us will get fitted perfectly on our suitcase or not.
Pacum solves this problem of everyone easily as it can pump out air from any kind of Vac bags over a minute and it's not complicated to use it as it's working process is automatic so when you'll connect it with any vac bag it'll automatically stop after it pumps out all the air from it and you can understand it with the indication from the panel light.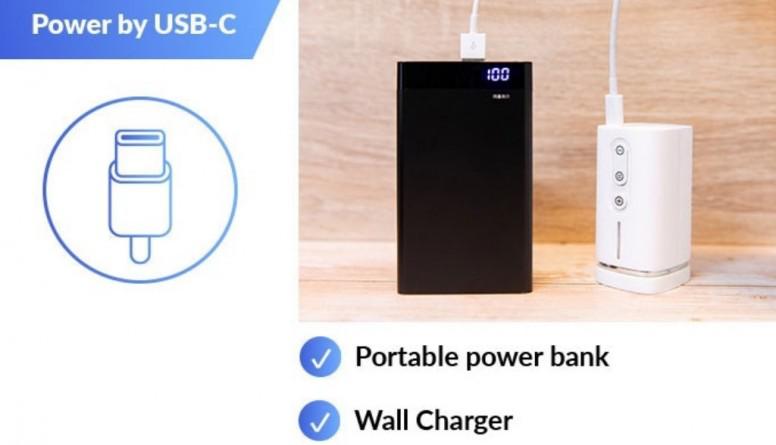 Charge it easily by plugging it to your wall charger or portable charger
Do you think that it can only pump out air from any Vac bags? No! It can also pump in the air into anything, such as your inflatables when you want to chill out at the pool or blowing up any basketball when your kids need them for practice. It's the only device you'll need. Pacum comes with its brand Vac bags and accessories as well and it's compatible with other vac bags too.
Don't worry, this doesn't mean that the Pacum will only work with Pacum Vac bags, you can easily use Pacum on any Vac bags using Padaptor and in case of charging the Pacum, you can charge it by plugging it into your wall charger or portable power bank. The Pacum bags help you keep your clothes vac packed away from odour and bacteria.
Check out the Pacum here
So, Friends, these are some information about Pacum. If you want to know more just click the source link given below. Don't forget to share your Thoughts in the Comments section below.
Thank You For Reading
Be the first to be informed: Follow us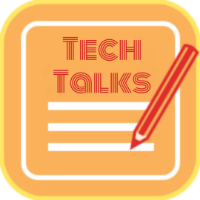 Rate