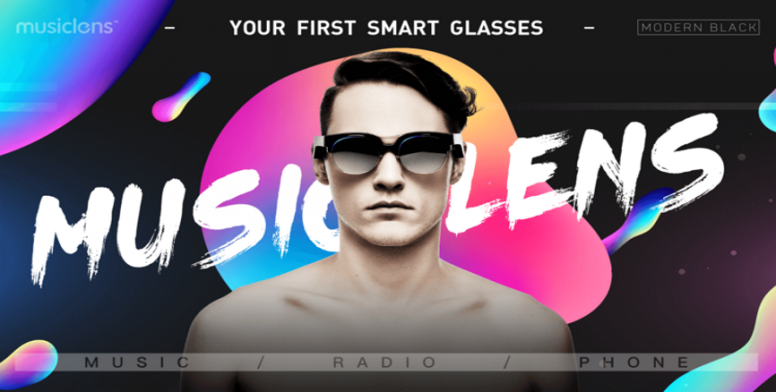 Hello Mi Fans,
If you want to listen to music you need to put on headphones or use a Bluetooth earphone. Both of those can become uncomfortable over time and hurt your ears. A new product solves this problem named MusicLens audio sunglasses that use bone conduction technology. MusicLens sunglasses let you listen to music through bone conduction technology.
MusicLens is virtually indistinguishable from normal glasses and can listen to music, make phone calls andreceive FM radio signals. The MusicLens model weighs less than 40 grams, making them light and comfortable for everyday use. It claims to use "ultra high-quality one conduction technology" to increase audio quality while reducing external sound and minimizing sound leakage.

Features:


Crystal Clear Sound
Built-in FM Radio
Touch Control
Up to 9 hours of Battery life
Water & Dust Resistant
4GB Built-in Storage
Wear Detection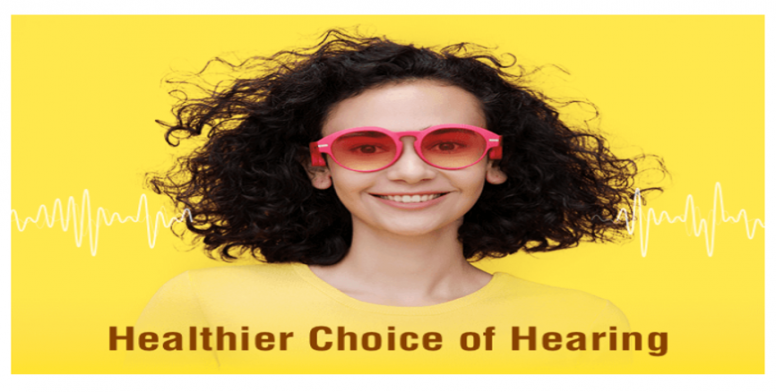 Bone conduction technology is the conduction of sound to the inner ear through the bones of the skull. MusicLens sunglasses use this technology to reduce the sound leak you would get from headphones. Bone conduction technology can also protect your eardrums while you listen to high-quality music. The bone conduction technology allows users to listen to their favorite tunes on command, with no messy wires.

MusicLens has the patent for its original high-quality sound embedded system. With MusicLens, you don't need speakers in your ears to hear a high-quality sound. Others around you also won't be able to hear what you're listening and you can also hear your surroundings clearly while using them. MusicLens does not transmit sound through your eardrums, so it won't damage your hearing.



MusicLens uses smart touch controls and has smart-wearing recognition to pause playing when taken off. To operate, wearers can use touch control-simply sliding and tapping to control calls and volume. You don't have again and again pick up your phone to increase or decrease the volume or even to pause or play the music.

So much focus on the discretion of MusicLens has a premise, its use is aimed at people who want to leave the smartphone in a pocket or purse and replace the traditional glasses with the new smart device. With the MusicLens one doesn't have to remove the smartphone from its pocket as MusicLens enables a person to receive the calls with just one tap. It also has an inbuilt FM radio.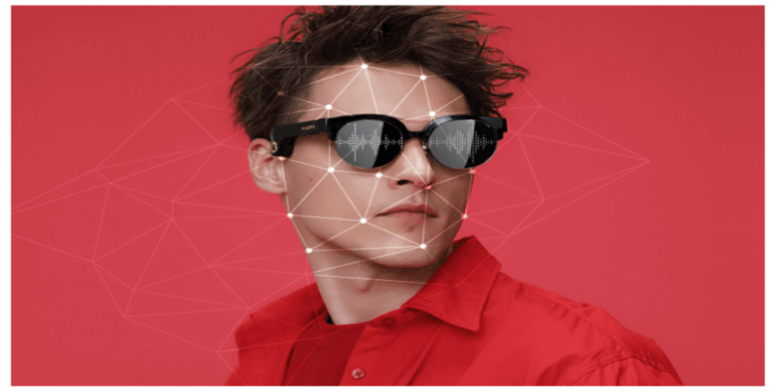 MusicLens also features an AI technology, it can automatically recognize whether you are wearing sunglasses or not. When you remove the sunglasses, MusicLens automatically pauses the music which will save your battery and time. With this, you don't have to, again and again, press the pause button whenever you remove it.

Coming to its battery, it can give 6-9 hours of audio playback time with just 30 minutes of charge. As an all-in-one solution, you can play music, listen to the radio, answer and reject phone calls, and because of the bone conduction technology, there is always safety because it allows you to hear any ambient sounds.




Check out the video of MusicLens here:




So, what do you think about these smart sunglasses? Will you try it? Share your opinions by commenting down!




Thank you for Reading!
Want more threads? Follow us:
Rate