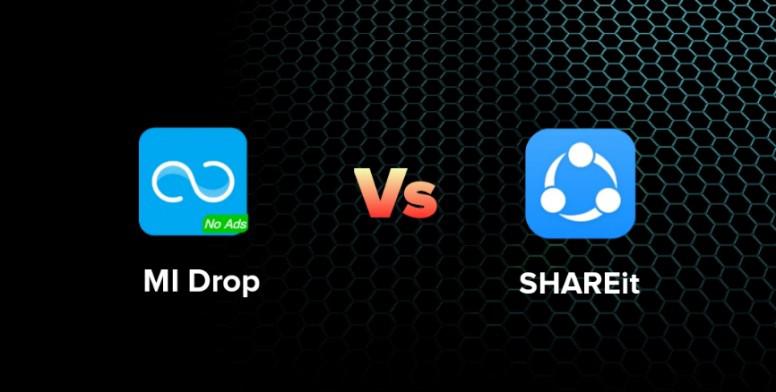 Hello MIUI fans!
The debate series only concentrated on overall debates with other apps/software in general. But now with the new year, we will try to bring out specific details about the apps. We will try to cover the famous and renowned apps/software of other developers and ROMs, to give you the exact knowledge of what gives MIUI an edge over its competitors.
The topic for today will be MI Drop Vs ShareIt, which is currently holding the 2nd position in Google Play Store(Top Charts). We will try to discuss both the merits and demerits of the apps. So, without wasting time, let's start with it.



Which app do you use, and what features do you love in it?

Have some points to debate? Great, we would like to hear them all!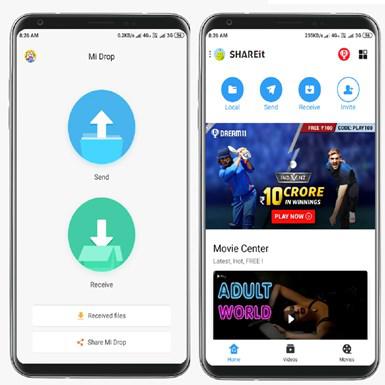 Features of MI Drop that gives it an edge over SHAREit:
✒ Add-Free: The most primarily content, MI Drop is a complete add-free app.
✒ Notifications: There are no unnecessary or advert notifications from MI Drop.
✒ Light-weight app: MI Drop is a very lightweight app of around 20MB.
✒ Bifurcation of Apps: There is no proper bifurcation of system apps and installed apps in SHAREit.
✒ System Settings: MI Drop auto-enables system settings for transfer/receive of files.
✒ Shortcuts: SHAREit tries to create unwanted icon shortcuts on the home screen.
✒ Auto-disable of Wifi & Bluetooth: Mi Drop switches off the Wifi and Bluetooth automatically after use.
✒ Speed: Maximum Speed of 50 Mbps in MI Drop.

Features of SHAREit that give it an edge over MI Drop:
✒ Videos: Watch online videos free of cost, whether funny, romantic, trailers, etc.
✒ Online Movies: Enjoy the taste of blockbuster movies too of all genres, comedy, action, crime, etc
✒ Group Share: Share data at one go with more than one device with this feature.
✒ Share Zone: Pre-add data to this zone and just click once to transfer files at a go!
✒ UPI zone: Connect to your bank and make online transactions with recharge facility.
✒ Coin Store: Check-in to earn rewards and coupons.
✒ Related SHAREit Apps: Enjoy some related SHAREit apps such as cleaner, cloner, player, etc.



So without further delay, Let's start the debate!

MI Drop Vs SHAREit




Let us know your points in the comments below, Which one do you like and for what features?




Want to download MI Drop App?




Rate