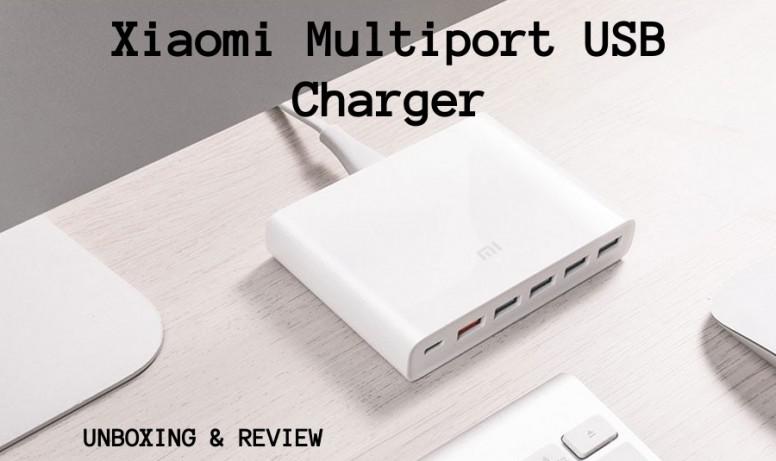 Hello, Mi Fans!
Today I will be unboxing the new Xiaomi Multiport USB Charger which I have ordered from an international website which cost me for $30 ( Rs 2200 )
First, let me guide you with some quick features of this device
● 5 x USB-A + 1 x USB-C output design
● USB-A and USB-C output supports QC3.0 fast charging
● High-power output, convenient, saving time
● Multi-safety protection, safe, no harm
● AC100 - 240V internationally common voltage, meets more countries use
Parameter:
● 4 x USB-A Output: 5.0V - 4.8A ( Single Output 2.4A Max )
● 1 x USB-A Output: 5.0V - 3.0A / 9V - 2.0A / 12V - 1.5A
● 1 x USB-C Output: 5.0V - 3.0A / 9.0V - 2.0A / 12V - 1.5A
● Input: 100 - 240V, 50 / 60Hz, 1.6A
● Working Temperature: 0 - 40 Deg.C
● Power Cable: 100cm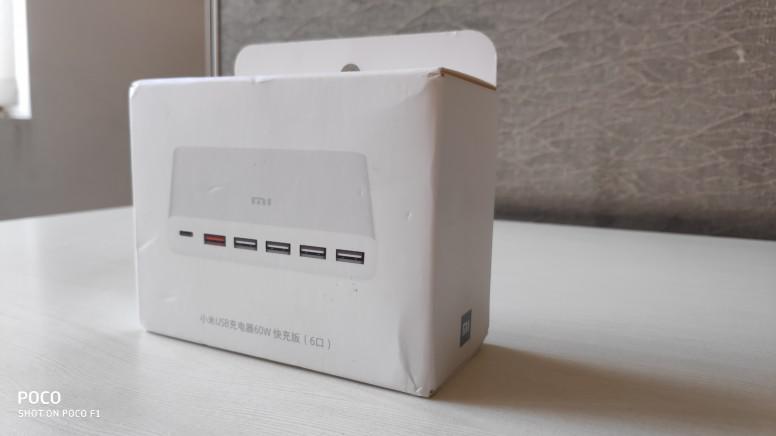 This is the box which I received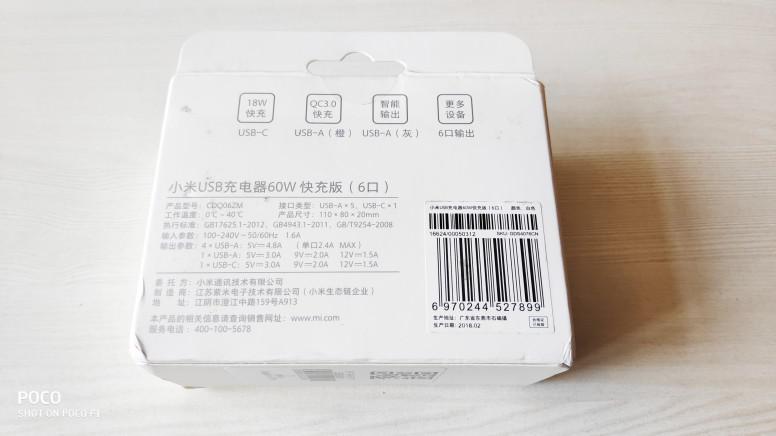 Details mentioned at the back of the box ( Try to read if you understand Chinese )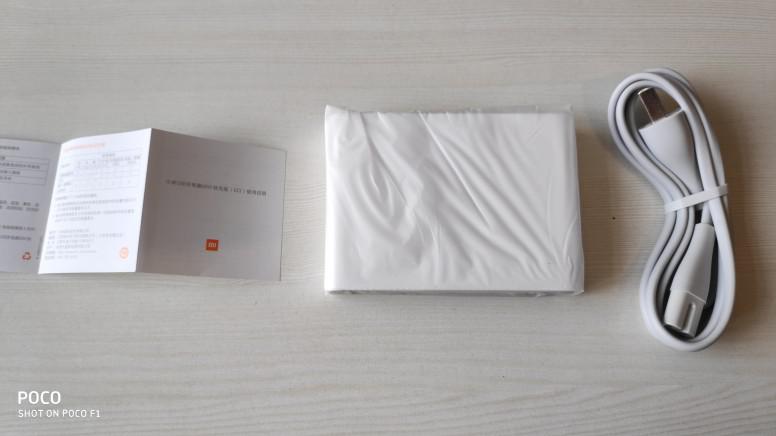 This is the package content: 1 x Charger, 1 x Power Cable, 1 x Chinese Manual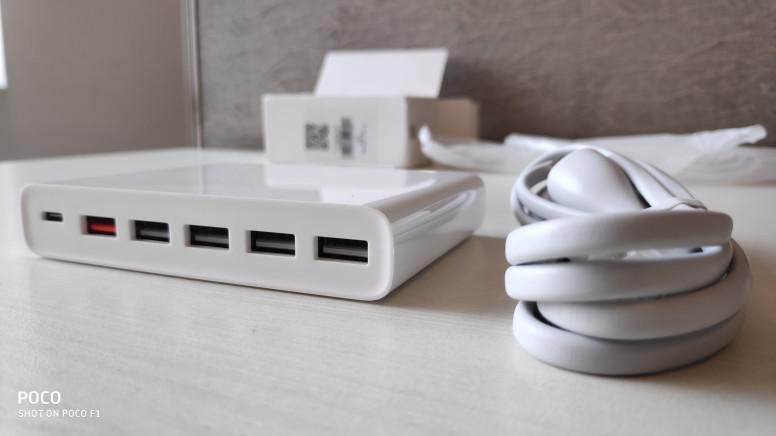 Looking cool, isn't it?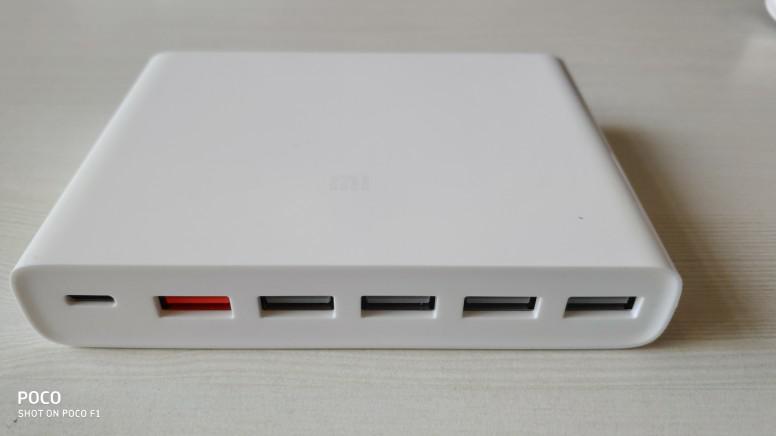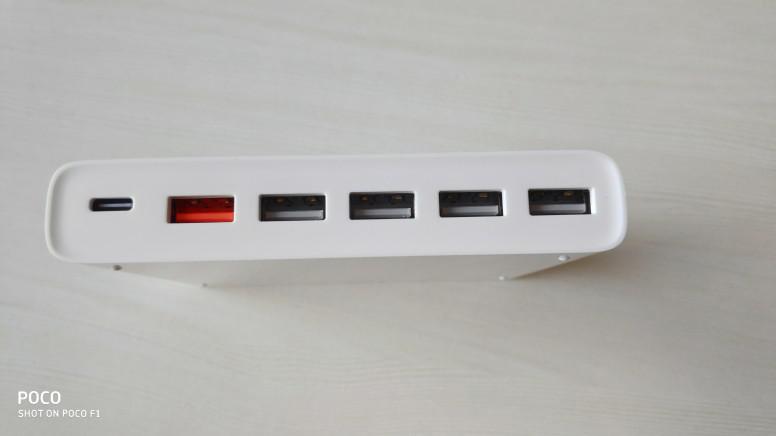 This is the front side of the charging adapter, here USB-A (Red colored one) and USB-C output supports QC3.0 fast charging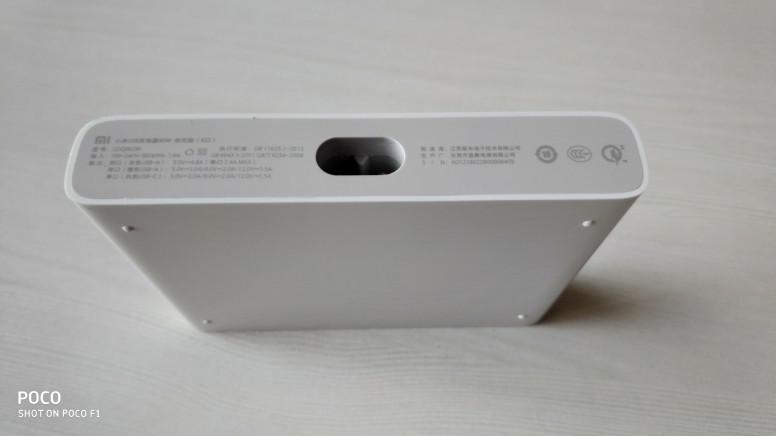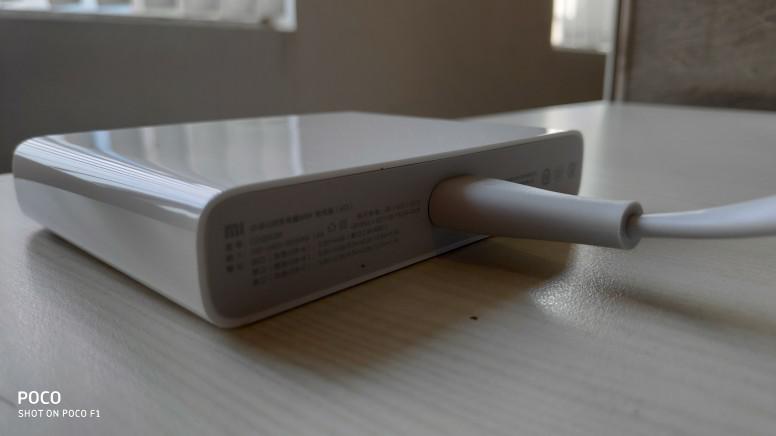 This is the back side of the adapter which connects to the power cord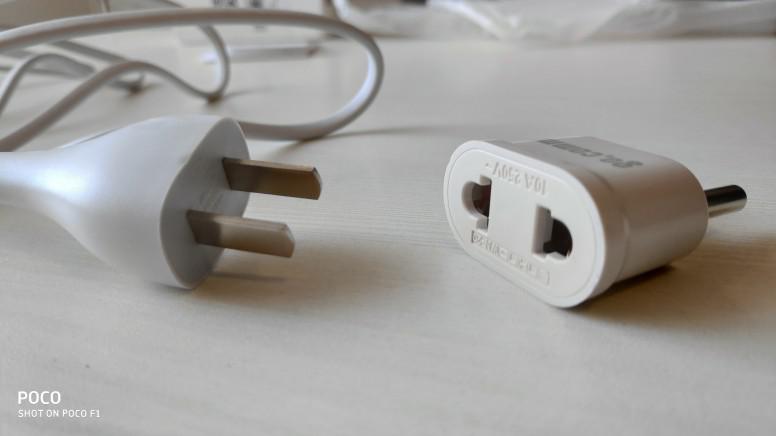 The power cord which I received in the packet is the US plug that's why the seller also sent me US to EU plug adapter for free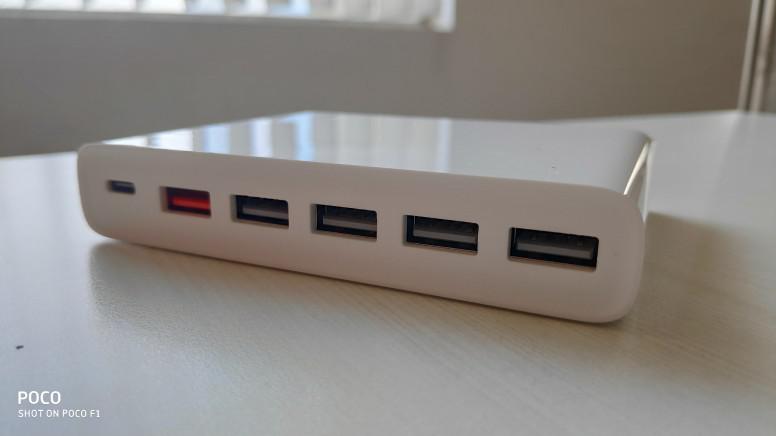 I'm always more than satisfied with Xiaomi but this is one of the best of Xiaomi products. it's not getting hot if u use all port's on maximum power and it's stable as 100% I've tested it for 9 hour's on maximum. you get here a piece of innovation packed in high-quality design for a cheap price. The product is well made from good material, detachable power cord, no heating, small light indicator, and no sound.
I will highly recommend this product if you are looking for a fast charger or if you do not have multiple ports at your switchboard but you want to charge all your gadgets then this is the one. Go for it
So that's it with my review today. Do let us know in the comments if you have any query or feedback :)