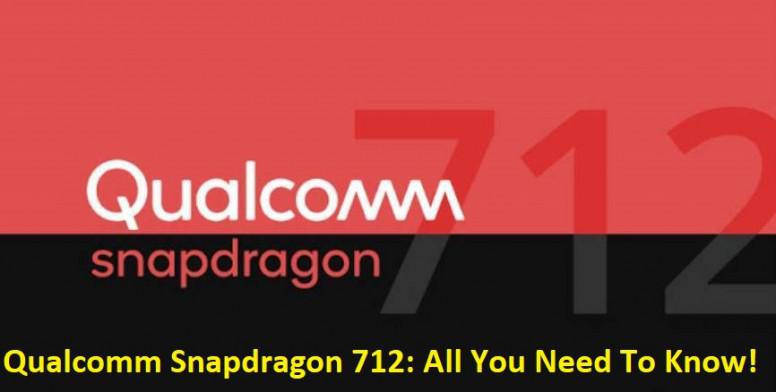 Hello Mi Fans!
The Qualcomm Snapdragon 712 Mobile Platform packs all the AI smarts and premium features of its predecessor, the Snapdragon 710 Mobile Platform, and adds performance boosts that make it a powerhouse for gaming and beyond. The Snapdragon 7 Series is all about bringing premium features to more devices, and this latest offering is no different. So Let's talk about Qualcomm Snapdragon 712 now.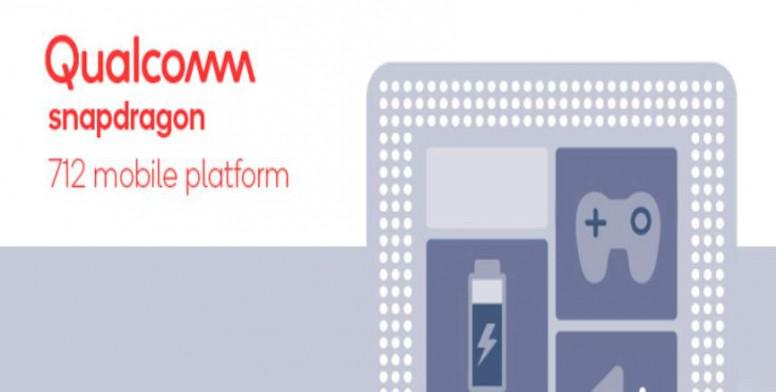 -: Better performance for superior multimedia experiences:-
This next-generation mobile platform is built on a 10-nm process and the sophisticated, multicore Qualcomm AI Engine, consisting of the Qualcomm Kryo 360 CPU, Qualcomm Adreno 616 GPU, and the Qualcomm Hexagon 685 DSP. Snapdragon 712 provides up to a 10 percent increase in performance over Snapdragon 710, providing elevated multimedia and other mobile experiences that are as technologically advanced as they are efficient and affordable. In gaming, this translates to faster processing and graphics rendering that will keep sports, multiplayer, and any other types of games running smoothly and reacting quickly. The Adreno 616 GPU is specifically designed to allow you to enjoy console-like gaming and cinematic movie experiences on your smartphone, rendering over one billion shades of colors. And the Qualcomm Aqstic audio technology delivers incredible sound quality, making the gaming experience even more immersive.
-:Highlights:-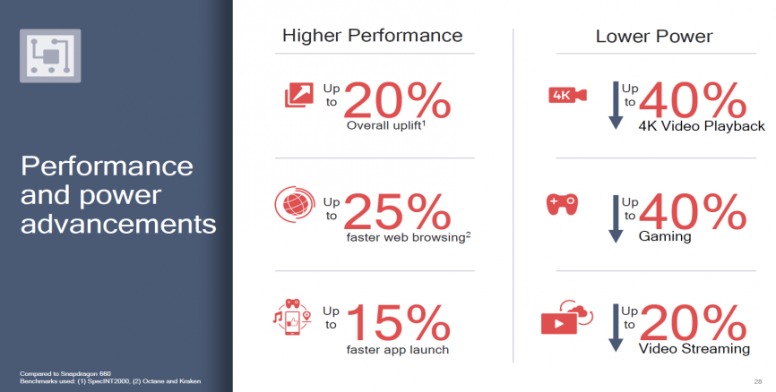 AI to work smarter:
3rd generation multi-core Qualcomm AI Engine delivers up to 2x overall improvement2 for mobile AI applications.
Rich on-device experiences:
With 10% faster graphics rendering2 and 4K HDR playback, you'll be immersed in over 1 billion shades of color—delivered with an incredible audio experience.
Faster performance:
With a 10nm processor, architecture enhancements, and core improvements, you'll experience a 10% performance uplift across gaming, web browsing and more2.
Superior battery life:
When it's time to recharge, rely on Qualcomm Quick Charge 4+ technology to take your phone from 0% to 50% in 15 minutes 3.
Stunning photos and videos:
Capture vibrant, high-quality photos and videos thanks to new architectures in the 2nd generation Qualcomm Spectra ISP.
Keeping you connected faster:
Connect quickly with the Qualcomm Snapdragon X15 LTE Modem, which provides download speeds over twice as fast as typical LTE Advanced capability.
-:Features:-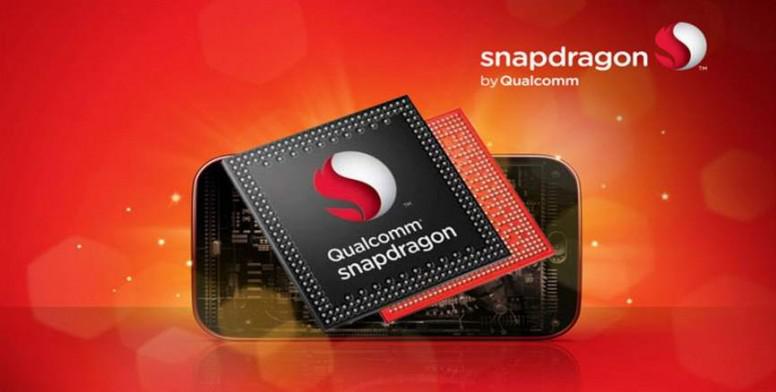 Supports highly-advanced on-device AI
Hexagon Vector architecture designed to execute neural networks efficiently
Optimizations for fixed and floating-point networks on Qualcomm Kryo CPU and Qualcomm® Adreno™ GPU
Caffe, Caffe2, Tensorflow, Tensorflow Lite and other AI framework support
Qualcomm aptX Adaptive and Qualcomm Aqstic deliver smooth, crystal-clear audio
Qualcomm Spectra 250 ISP and Adreno 616 GPU architectures contribute to 40% power reduction1
Up to a 35% improvement in graphics performance and power efficiency2
Ultra HD 4K (3840x2160) video capture at 30fps
Native display support for 2K HDR-capable (QHD+ @60fps, 10 bit)
Multi-Frame processing engine for Noise Reduction (MFNR) and Super Resolution (MFSR)
Can connect up to 6 different cameras (many configurations possible)
Hybrid Autofocus with support for dual phase detection (2PD) sensors
3D structured light and time of flight active depth sensing
Tri-band Wi-Fi: 2.4 GHz and 5 GHz with Dual-Band Simultaneous (DBS) + 60 GHz
Enhanced mobility, fast acquisition and congestion mitigation for carrier Wi-Fi
Wi-Fi latency manager for responsive gaming
Capable of data speeds of up to 800 Mbps DL and 150 Mbps UL
Improved4 Wi-Fi coverage (2x2) results in a stronger signal, especially in homes and offices with hard to penetrate brick and concrete walls.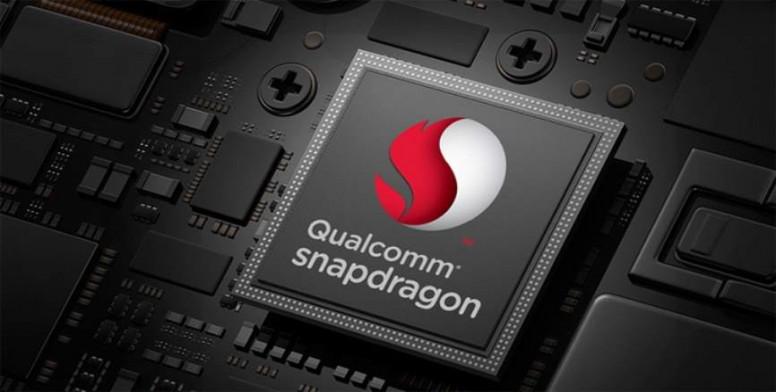 The platform integrates the Snapdragon X15 LTE Modem, which lets you connect quickly and enjoy lightning-fast speeds. Designed to tap into several enhanced 4G LTE features and with support for 4x4 MIMO and License-Assisted Access (LAA), it supports the connectivity for your apps, experiences, and overall busy life. Plus with download speeds over twice as fast as typical LTE Advanced capability, With the Qualcomm Spectra 250 camera ISP, the Snapdragon 712 pushes the boundaries for camera and multimedia playback. The platform supports 10 bits of color depth and can capture and display vibrant, high-quality photos and 4K videos, so you can enjoy rich, deep graphics. Helping bring your multimedia content to life is video noise reduction with motion compensated temporal filtering, which lets you capture video in brilliant detail. Still, photography is enhanced too; multi-frame noise reduction lets you take multiple photos simultaneously and then stitches them together to create a high-quality shot. Smart, fast AI is one of the biggest perks of the Snapdragon 712.
The same multicore engine that's boosting gaming is also responsible for running other cutting-edge applications and features, such as camera and voice. Take a camera, for example, the Qualcomm AI Engine knows your setting preferences and automatically adjusts to them, and it can also detect if you're shooting in low light and then raise the foreground lighting to help you take the best shot possible. What's more, all of this is happening efficiently. The Snapdragon 712 is engineered to optimize your battery life, saving it in the short and long term. The platform's heterogeneous computing structure helps balance your application's workloads, maintain low thermals, and optimize for power and performance so your applications can run fast continually.
Quick Charge 4+ includes Battery Saver technology to regulate battery performance over time. Essentially, it protects and extends the useful life of your battery while also helping to ensure the overall safety of your device. Protection is implemented at multiple levels simultaneously and throughout the entire charging process to help measure voltage, current, and temperature accurately while protecting the battery, system, cables, and connectors, extending the battery cycle life. Safety begins with communication. Your device and charger acknowledge each other when connected. As your device indicates the exact amount of power it needs, the charger delivers it. During the charging process, there's back and forth communication to monitor the amount of power that's flowing into your device. Your charger will autonomously decide how much power to deliver as your battery approaches full charge. This layer of intelligent charging helps prevent overcharging and regulates current throughout every charge cycle. Quick Charge 4+'s power delivery is very precise, having evolved finer and finer delineation for delivering voltage to the portable device.
Quick Charge 2.0 delivered either 5, 9, or 12 volts into a mobile device. With Quick Charge 3.0, power is delivered in 200mV increments. With Quick Charge 4, this is reduced to 20mV. What does this mean for you? It helps improve charge efficiency and lessens wasted power. Want to charge really fast? Pairing a certified Quick Charge 4+ charger with a Quick Charge-enabled device is the surest way to attain the fast speeds enabled by the manufacturers that support Quick Charge in their devices.
With all the premium features of the Snapdragon 712 plus new performance enhancements, our newest mobile platform packs virtually everything needed to deliver an elevated mobile experience. Whether you're a gamer, photographer, or just someone who wants an incredible mobile experience, Snapdragon 712-powered smartphones will be there to deliver it.
Be the first to be informed: Follow us
Recommended Threads:
Big Thanks to
Thanks to Our Beloved S Mod @FurqaanSaikh And Our Mods @Patitapaban & @Harisankarg For Continuous Inspiration And Guidance And Supervision.
Thanks for Reading
So, what do you think about this Qualcomm Snapdragon 712? Please share your thought in the comment section below
Rate