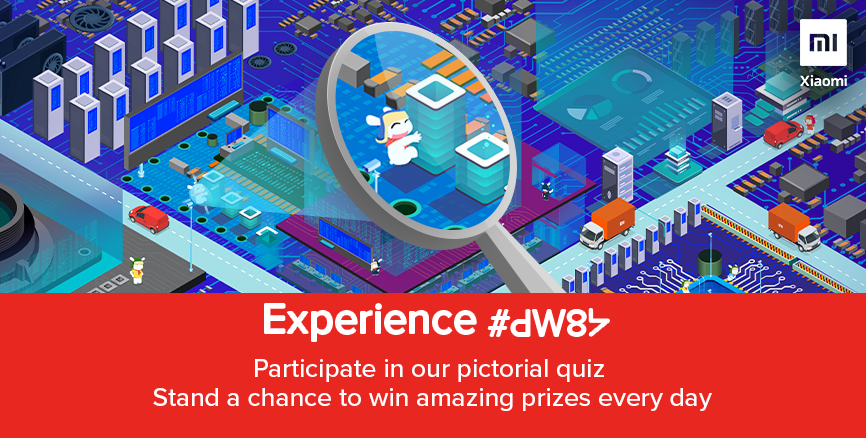 Winner Announcement
| | | |
| --- | --- | --- |
| Day | Winning reply number | Winner |
| 1st day (18th) | 173 | |
| 2nd day (19th) | 566 | |
| 3rd day(20th) | 960 | |
| 4th day (21st) | 1274 | |
| 5th day(22nd) | 1592 | |
| 6th day (23rd) | 1934 | |
| 7th day (26th) | 2707 | |
| 8th day (27th) | 3325 | |

Congratulations to the winners! We will add the prize coupon directly in your mi account which can be used against the purchase of the winning product on mi store application or mi.com. Winners will receive the prize coupon in 15 working days!
Thank you for your participation and for making it a success!

------

Mi Fans!

While we are all set to launch Redmi Note 7 on 28 Feb 2019 at New Delhi, India, It is your chance to experience the #ԀW8ᔭ beforehand. Participate in our pictorial quiz & stand a chance to win amazing prizes every day.




How to participate

Guess the correct Xiaomi product in the correct order from the image below and submit your reply below in the comments.




Hint:

Each image represents one or the other Mi Product we have launched in India





You are witnessing #ԀW8ᔭ below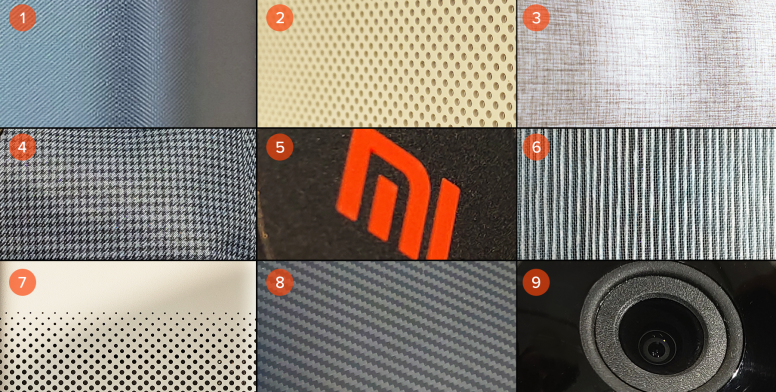 Download collage:
collage.zip
(3.03 MB, Downloads: 26234)
Prizes
Phase 1
Day 1 - 18th Feb: Mi Home Security Camera Basic 1080p (x1)
Day 2 - 19th Feb: Mi Band 3 (x1)
Day 3 - 20th Feb: Mi Earphones (x1)
Day 4 - 21st Feb: Mi Compact Bluetooth Speaker 2 (x1)
Day 5 - 22nd Feb: Mi Pocket Speaker 2 White (x1)
Day 6 - 23rd Feb: Mi Casual Backpack (x1)

Phase 2
Day 7 - 26th Feb: Mi Bluetooth Headset Basic Black (x1)
Day 8 - 27th Feb: 10000mAh Mi Power Bank 2i Red (x1)

Timeline
Phase 1 - 18th Feb - 23rd Feb 2019 (IST)
Phase 2 - 26th Feb - 27th Feb 2019 (IST)

Winner selection
Reply no - 50% of total replies, every day
T&C's
Replies are hidden and can only be seen by admin.
Every day we will choose one winner based on the method mentioned above, a day ends on midnight.
A valid answer is one with the correct product name in the correct order.
The winning reply, on any day, should have the valid answer, if not the subsequent valid entry will be considered as a winner.
A person can win only once during the entire duration of the contest, in case of a situation with a user winning more than once, only first will be considered and next subsequent entry will be considered for the winner.
Each user can reply up to 3 times each day during the entire duration of the contest.
28th Feb - 1st March - we will announce the winners and original images.

Participate now!