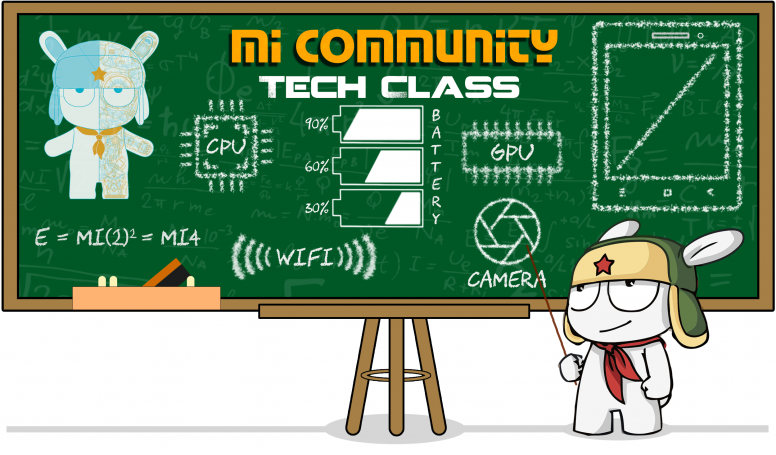 Hello Mi Fans,
Hope you guys are having loads of fun here in Mi Community. We are again back with the Tech Class session. In today's 'Tech Class Chapter' we will know more about Internet Protocol camera also known as IP camera.
What is IP camera?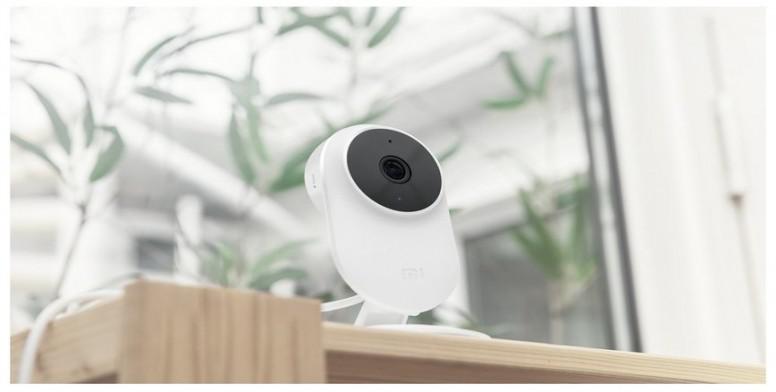 Internet protocol (IP) cameras represent the latest in digital video camera technology and are invaluable video surveillance tools for homes and businesses. Unlike outdated analog camera technology that relies on the use of closed-circuit television, IP cameras deliver and receive data via the internet and computer networks, which provides enhanced video surveillance capabilities.. All of the software and settings (the brains) are embedded in the camera itself. Many IP cameras also have an SD card for storing recorded video. IP cameras are just like any other computer or smart device that is accessible on your network. IP cameras use CAT5 or CAT6 to transfer the video, and in most cases can be powered over the same cable when use in conjunction with a POE (Power Over Ether)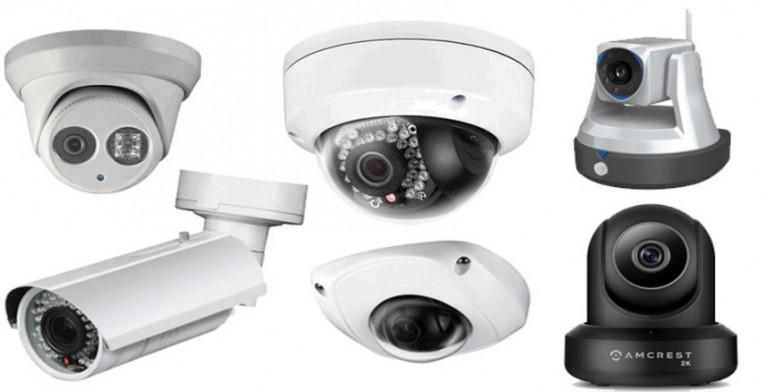 Likewise in CCTV camera,there are wide range of IP cameras available each one has its own special feature but nowadays most of the IP camera are manufactured with all the essential features like night vision,water proof..etc so that we dont need to buy a seperate camera for each.
Fixed
Fixed and cube IP cameras are a good choice for monitoring a very specific area. The direction these cameras are pointing is typically very clearly visible, and once the camera's location is set, it will stay in that position. Fixed cameras are also available in dome models, where a fixed camera is installed inside a dome. This set up is typically small and discreet, providing unobtrusive surveillance.
Day/Night
With day/night cameras, continuous 24-hour surveillance is possible. These IP cameras can produce images in lowlight and even in complete darkness using near infrared (IR) light, which is undetectable to the human eye. Some day/night IP camera models have built-in IR illuminators that provide illumination to enhance the camera's night video capabilities. During the day the cameras produce full color images; at night the cameras' images are in black and white.
Wireless
Wireless cameras are one of the most flexible varieties of IP cameras. The cameras connect to a network without using wires, which gives you the freedom to place cameras wherever security is needed. Any camera can be made wireless with the addition of an external antenna.
Indoor Cameras
Indoor cameras are ideally suited for use in residential, office, and retail environments. Indoor cameras are available in a large range of models including ones with vandal-resistant housing, day/night functionality, PTZ, tamper detection and more.
Outdoor Cameras
Outdoor cameras are specially designed to withstand the rigors of outdoor use. The cameras are typically encased in IP66 or IP67-rated weatherproof housing that protects against wind, moisture, dust, and other hazards. Many outdoor IP cameras are also equipped with day/night functionality for around the clock security.
PTZ
With PTZ IP cameras, camera operators have a larger range of controls available to monitor wider areas and zero in on specific individuals, objects or activities. PTZ cameras allow users to pan, tilt, and zoom with either manual or automatic controls.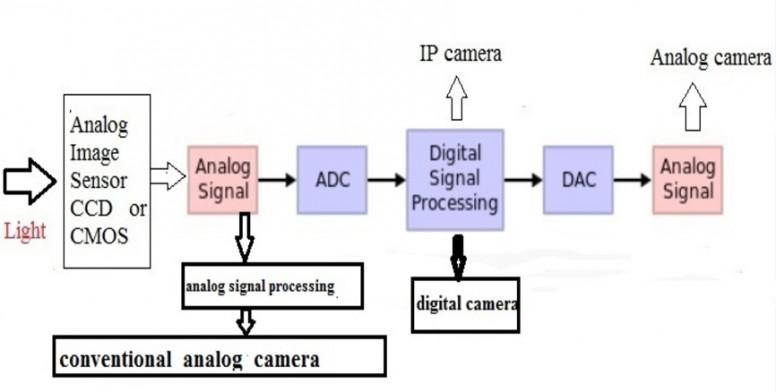 Ip camera that connects to this network allows us to view video from virtually anywhere in the world this how the IP camera works the IP camera is simply an analog camera with an analog to digital converter and computer but IP camera is an all in one box analog camera; The camera has a lens and sensor that converts the light in to electrical signals old analog camera used a vacuum with sweep circuits that moved an electron beam across the sensor it picked up the signal stored on the surface of the sensor and this signals amplified timing signals are added and composite video signal is sent to the coax output of the camera the latest CMOS sensor provides higher resolution video than the older VGA camera .They contain millons of elements or pixels the IP camera takes advantage of the megapixel sensor allowing us to see the world much high clarity. The IP camera there is analog to digital more convertion that transforms the analog signal to digital stream and this digital stream is made of ones and zeros defined as binary code.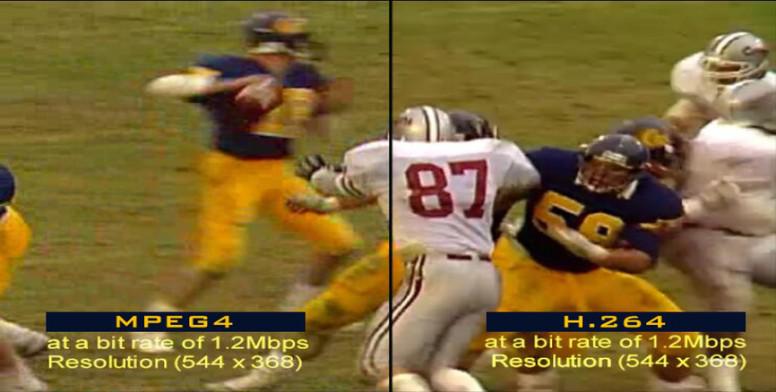 The code defines the each element of the picture,defined color and internsity of the each frames the microprocessor compress the video,MJPEG was the first type of the compression used MPEG 4 was deveoped to reduce the bandwidth and the latest H.264 provies the best compression but rquires lot of compter capablity the micro computer placed the coded video into the packets so it can be sent to the network there are number of different protocols used for example TCP/IP uses an IP addrfress to define each computer on the network the protcol also assures the the message is recived correctly and how to hand handle error correction. Camera uses an RJ45 connection instead of a coax BNC connectors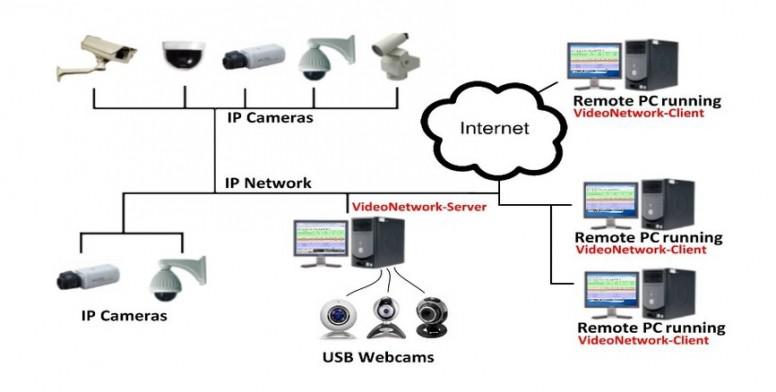 So the IP camera is now part of a computer networks, as a matter of fact, it has its own IP address and looks just like another computer on the netwrok the Ip camera coax bnc connectors provide a lot more capability than the old analog camera its higher resolution allows us to see things much clearer and to recognize detailas before it allows us to view the world to store the video on our computer hard drive.
Remote administration from any location.

The ability to easily send images and video anywhere with an Internet connection.

Progressive scanning, which enables better quality images extracted from the video, especially for moving targets.

Adjustable frame rates and resolution to meet specific needs.

Two-way communication which helps for talkback feature

The ability to send alerts if suspicious activity is detected using motion detection

Lower cabling requirements.



In Case You Missed Previous Threads:
Rate