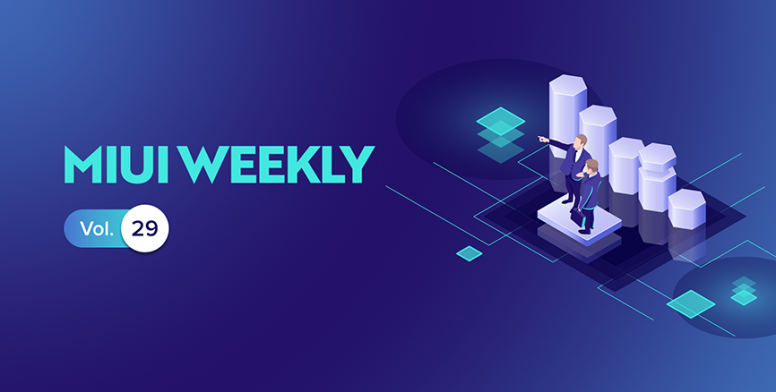 Hi Mi Fans,
When you are busy living, you may not get enough time to read each and every thread we've put here. But do not worry about that, I am here with MIUI Weekly, a series of MIUI threads from a week's time which are handpicked exclusively for you. If you've been busy last week with your routine life and couldn't keep up with the updates from our MIUI crew, then you're at the right place. This is indeed where we compile the best of MIUI threads you might have missed. Keep reading!




Mi File Manager V1-190128 Released: Full Changelog and Download Link by Apiyush265

Mi File Manager is a free, secure tool that helps you find file faster, manage files easily and share them offline with others. It supports tons of cool features: quick search, moving, deleting, opening, and sharing files, as well as renaming, unzipping, and copy-paste. Mi File Manager also recognizes multiple file formats, including music, videos, images, documents, APKs, and zip-files. We update our app regularly to bring you the best experience. With Mi File Manager's crisp and clear UI, file management becomes easier than ever before!

Read more: https://in.c.mi.com/thread-1760991-1-0.html
MIUI Scanner v10.5 Released: Full Changelog and Download Links
by
Apiyush265

The required improvisation, where the user experience to use the new changes has always been the primary focus and appreciated, talking about MIUI, which always switches the desired needs to a new journey. Now we are gonna witness sophisticated changes and a new improvement to one of our native apps, MIUI Scanner.

Read more: https://in.c.mi.com/thread-1757077-1-0.html
MIUI Weekly Poll: Which gesture have you set to launch the camera of your device?
by
Vineeth Chandran

A plethora of the most useful features is one of the prime reasons why we love MIUI this much. It also ensures that we can access these features anytime with minimal effort. Button and gesture shortcuts plays a major part in this. With the help of these shortcuts we can easily access many day-to-day tasks without even opening that respective app or settings menu. One of such shortcuts is 'Launch camera'. Selfiholics to Pro Photographers, be always ready to capture your unexpected moment with this shortcut. Your camera is just a click away! From Double press the home button to Home + Power key combination there are plenty of choices to launch the camera of your device.

Read more: https://in.c.mi.com/thread-1763803-1-0.html
How to clear your all apps cache files instantly
by lungkhim7

Clearing App data helps you to increase your storage , also it will help to maintain the device smoothness these things are ofcourse not unknown to us.Our device Application Manager has done a really handy job where you can see the apps arranged in better way , also when comes to the cleaning part it's a perfect place but one app at a time can make you bit struggled.

Read more: https://in.c.mi.com/thread-1753373-1-0.html
Theme of the Week: Paris Love - Show your love using this Love theme
by
Manvesh Kajale

Theme of the Week is a series of threads posted by our beloved MIUI crew Manvesh Kajale on every Friday for all the Mi fans who love a change. He personally try out a few New and Trending themes from the theme store and feature them in his threads weekly so that you all don't have to worry finding the right theme. Thinking to have a change? Then it's the correct time to change your phone's theme!

Read more: https://in.c.mi.com/thread-1765135-1-0.html

That's all for reads from MIUI section this week. Hope to see you all with a new compilation next week. For now, I would like to thank all my fellow MIUI Mods for contributing their time and efforts to share these amazing threads for our Mi Fans. Special thanks to our Admin R0user and Super Moderator ATHUL P for their continuous support and guidance. I also thank my partner MiAkash for the impressive banner design. Don't forget to vote for your favourite threads and share your thoughts in the comments section below!

Subscribe to our MIUI Columns








Previous volumes
What's hot on Mi Community
New user? - Start Here!
Vote for the best thread below and help us improve!