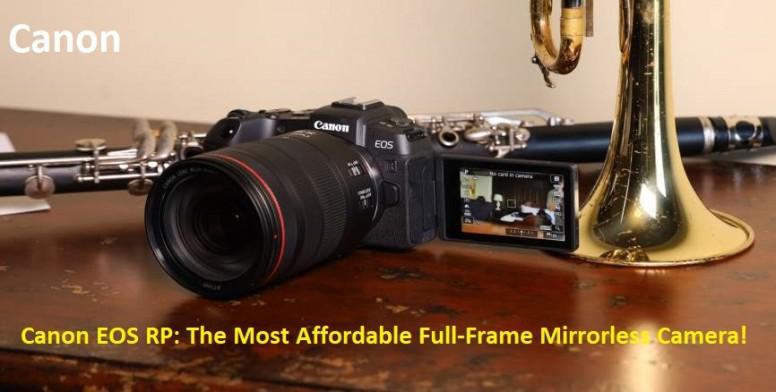 Hello Mi Fans!
Canon has unveiled its second camera in the EOS R lineup with the launch of the Canon EOS RP full-frame mirrorless camera. The EOS RP is designed for photographers looking to step up from Canon's APS-C cameras and offers an affordable take on full-frame mirrorless photography. its second full-frame mirrorless camera that joins the EOS R launched last year. This time, Canon is getting extremely aggressive on price and going after mainstream consumers. Canon is including both a mount adapter (for using EF lenses on the RP) and a grip at no extra cost with the body. So Let's talk about New Canon EOS RP Camera now.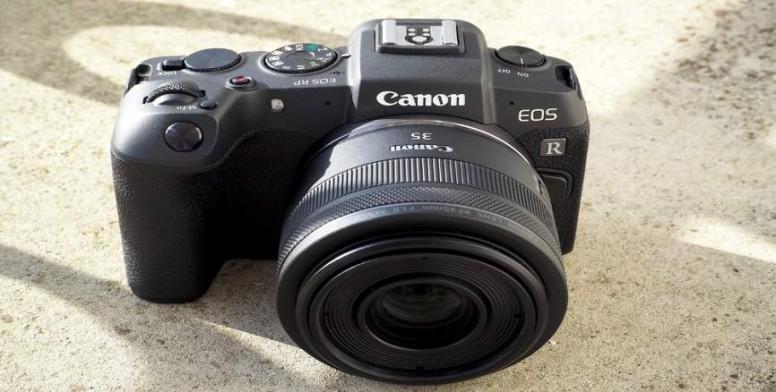 The new Canon EOS RP full-frame mirrorless camera features a 26.2 megapixel CMOS sensor which is powered by the company's DIGIC 8 image processor. The camera comes with Dual Pixel CMOS Auto Focus that can track up to 4,779 manually selectable AF points and covers a wide area of 88 percent horizontal and 100 percent vertical. Billed as an affordable solution for those looking to graduate to a full-frame mirrorless camera, Its dual pixel CMOS autofocus system boasts 4,779 manually selectable AF points that can lock onto a subject within 0.05 seconds. It's giving you slightly less resolution than the 30.3-megapixel sensor of the R. If it made sense to compare the R's sensor to the 5D Mark IV of Canon's DSLR family, the closest comparison for the RP would be the 6D Mark II. Native ISO runs 100 through 40,000.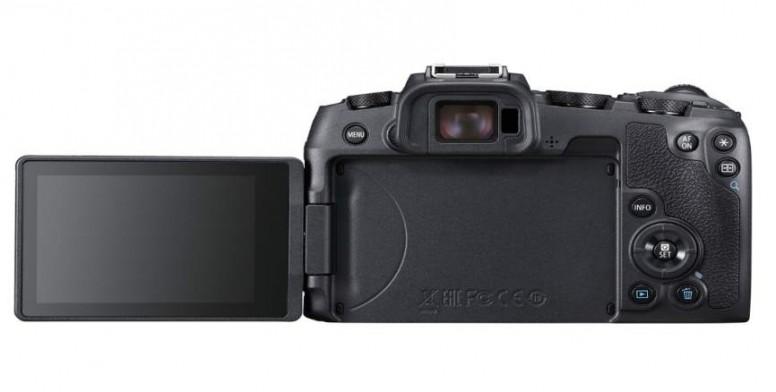 -: Highlights:-
26.2 Dual Pixel CMOS 14 bits
35.9 x 24mm Sensor size
1x Focal-length multiplier
OLPF
ISO 50 (exp)/ISO 100-ISO 40,000/102,400 (exp)
Up to 4fps 50 raw/unlimited JPEG (5fps with continuous focus/tracking)
OLED EVF 100% coverage 2.4m dots 0.4 in/1 cm 0.7x/0.7x
Hot Shoe
4,779-point phase detection
5 to 18 EV AF sensitivity (at center point)
1/4,000 to 30 secs; bulb, 1/180 sec x-sync
Shutter durability
384 zones
3 to 20 EV Metering sensitivity
QuickTime MOV H.264 4K UHD/24p at 120Mbps 8-bit 4:2:0, 1080/60p
Headphone jack, mic input
Manual aperture and shutter in video
Clean HDMI out
3 in/7.7 cm Articulated touch screen 1.04m dots LCD
Memory slots 1x SDXC (UHS-II)
Wi-Fi (802.11b/g/n) , Bluetooth
Wireless flash
Battery life (CIPA rating) 250 shots (1,865 mAh)
5.2 x 3.3 x 2.8 in 133 x 85 x 70 mm Size (WHD)
17.1 oz (est.) 485 g (est.) Body operating weight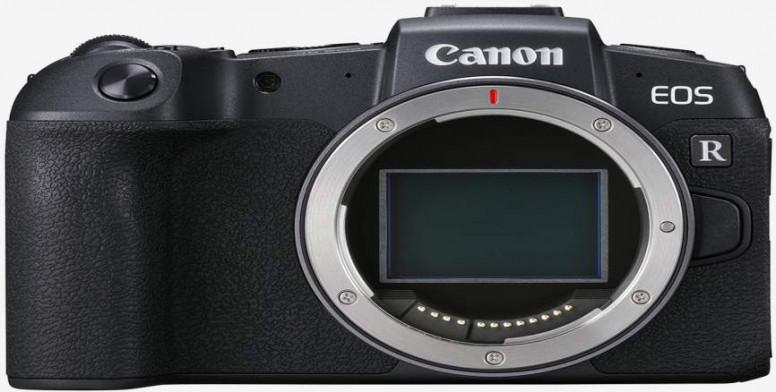 Similar to its predecessor, the EOS RP is built around the same 54mm mount diameter and short-back focus. This allows for the use of one of three optional mount adapters for full compatibility with all existing EF, EF-S, TS-E and MP-E lenses. The camera weighs in at 485 grams with an SD card and battery included. The EOS RP has a 0.39-type OLED EVF with 2.36M dots and 100% coverage along with a fully articulating 3.0-inch 1.04M dots LCD touchscreen. The camera uses LP-E17 batteries and supports USB charging. Canon will optionally sell you a camera grip that attaches to the bottom and extends the height of the camera for a more comfortable grip. The EOS RP supports Wi-Fi and Bluetooth connectivity.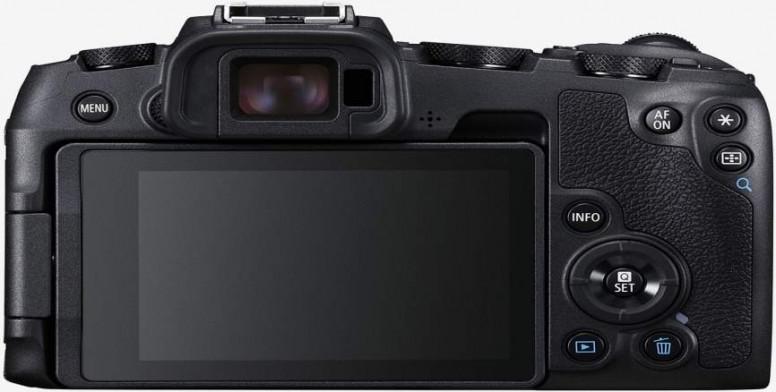 The EOS RP has the same RF mount as the EOS R, so all the EOS R lenses are natively supported. You could also get one of the three adapters made by Canon, the standard Mount Adapter, which is included with the camera in some markets, the Control Ring Mount Adapter that lets you use the Control Ring feature found on RF lenses with any other lens, and the Drop-in Filter Mount Adapter, which lets you add filters. Differences between the EOS R and EOS RP are several and some rather serious. While the EOS RP is smaller, it also lacks the weather sealing of the EOS R and also has a smaller battery. The EOS RP does not have the LCD on the top and also loses the touchpad on the back.
The sensor is obviously different, with the more expensive EOS R having a higher resolution 30.3-megapixel sensor. The EOS R can do 4K video at up to 30fps while the EOS RP can only do it up to 24fps. The EOS R also supports higher bit rates, 10-bit color, and C-Log, which the EOS RP doesn't. More importantly, the Dual Pixel CMOS AF still works in 4K mode on the EOS R but doesn't on the EOS RP. Both have a crop in 4K but the EOS R does 720p at 120fps, which the EOS RP can't.4K UHD recording tops out at 24 fps and it doesn't support Canon's C-Log profile. While the updated Digic 8 image processor should eke some improved image quality out of the 26.2-megapixel sensor it inherits from the 6D Mark II, the R, the RP features a built-in, 2.36-million-dot electronic viewfinder, has an ISO range of 100- 40,000 (expandable to 50-102,000) and shoots 4K video at up to 24 frames per second. It's worth noting that 4K video on the RP still doesn't support a full sensor readout, similar to the R, though Canon says that 1.8x cropping has to happen to prevent overheating issues on such a small body.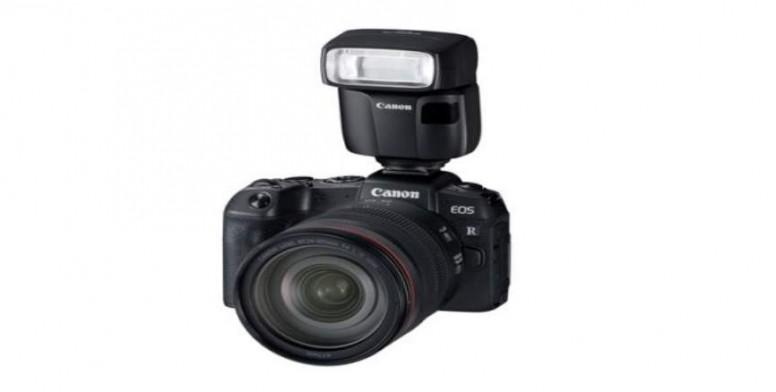 However, when you actually start snapping pictures, almost all of these little annoyances quickly fade away. The combination of a compact body mated to a big full-frame sensor results in an affordable camera that exceeds expectations. In low-light, shots at ISO 6,400 only showed minimal noise, while shots in bright light looked sharp and colorful across the board. Canon also added one brand new feature for the EOS RP with its focus bracketing mode. Setup is pretty simple, as all you have to do is turn the feature on, tell the camera how many pictures you want it to take, select an aperture, and then press the shutter. From there, their camera will take a series of photos while slightly adjusting the focus point each time.
Canon will bring the total number of RF lenses to nine. The more glass it has for its full-frame mirrorless system, the better chance it has to lure in photographers and videographers. Although the EOS R and RP are compatible with Canon's EF lenses via an adapter, you'll need the native RF glass for the mirrorless systems' autofocus to be fully accurate and to keep your optical quality from dropping a bit. The Canon EOS RP additionally features a 0.39 inch, 2.36 million dot Electronic Viewfinder with Touch-and-Drag autofocus. There's a 3-inch LCD screen which can be used at various angles. The camera can record 4K videos at 24 fps and 1080p videos at 60 fps and has an ISO range of 100-25,600.
For the new and amateur photographers can actually afford. And with Canon also announcing six news RF lens designed to work with its full-frame mirrorless cameras due out before the end of 2019, the currently limited selection of native lenses won't be an issue for too much longer. And even though I only had one day to mess around with the EOS RP, it already feels like one of the best examples of why we should care about the new breed of big sensor mirrorless cams.the Canon EOS RP is one of the most affordable ways to get into the full frame. However, that shouldn't be your only criteria to purchase a camera so make sure you wait for the reviews before taking the plunge.

Main Source 1, 2





Be the first to be informed: Follow us







Recommended Threads:







Big Thanks to




Thanks to Our Beloved S Mod @Furqaan Saikh And Our Mods @Patitapaban & @Harisankarg For Continuous Inspiration And Guidance And Supervision.




Thanks for Reading




So, what do you think about this Canon EOSRP Camera? Please share your thought in the comment section below



Rate