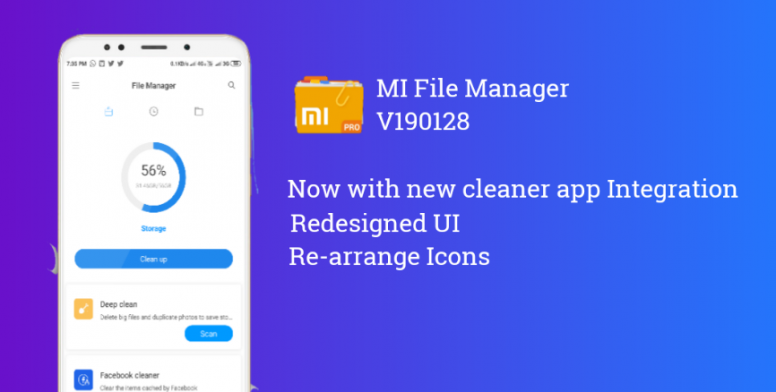 Hello MIUI fans,
File Manager is a very important app as you need a reliable manager who can efficiently manage up space and perform additional facilities as per your need requirements. The MIUI File Manager appropriately stands up to your expectations as it performs search results, data sharing, storage analysis and cleaner of unwanted data and has much more inbuilt facilities for its users. The new File Manager V-190128 has also brought up significant changes to UI, Performance and cleaner integration and much more!

To view the complete changelogs and download links, Click here!

✒ Let's know in details about these changelogs:

✒ Integration of Facebook & Whatsapp Cleaner: MIUI File Manager is now integrated with Facebook and WhatsApp cleaner, which will help you to instantly clean your junk files of the apps and increase your pre-existing storage capacity. To know more about the cleaners, click: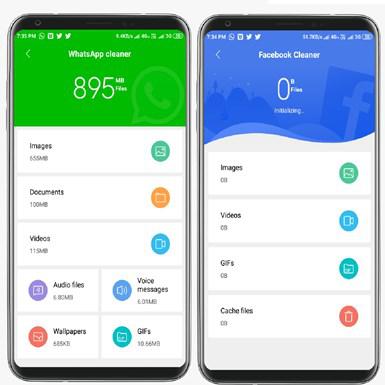 ✒ Deep Clean now moved under cleaner: In this update, more emphasis is given for maintaining and making space on the user's device. The deep clean has also been integrated under a separate section of cleaners where you can also get the storage analysis of your device.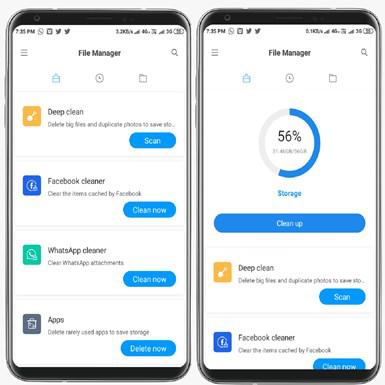 ✒ Redesigned UI: Redesigning and improvement with have been the sole motive of the independent apps which are being developed by Xiaomi that gives it an edge over other similar category apps. A separate section has been allotted for cleaner tools along with storage analysis and some app icons also show on their folder to make the app look more attractive and appealing.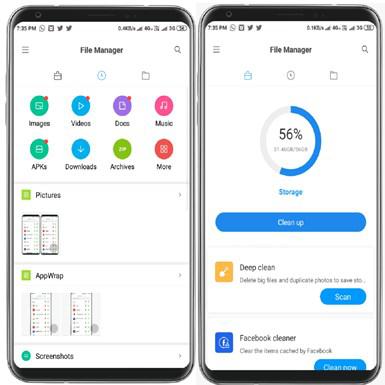 ✒ Re-arrange Icons: You can easily Re-arrange the icons which appear in the recent section according to your needs and suitability.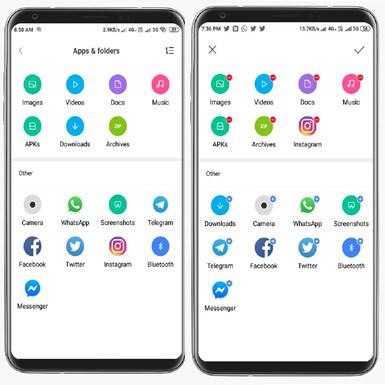 ✒ Bug Fixes & Others: Cleaner now works more efficiently and there have been minor changes in the UI. It also takes less time now to delete files and the search results are now categorized.



Please do share your feedback and views in the form of comments below.

Related Threads:


Popular Columns across Mi Community: