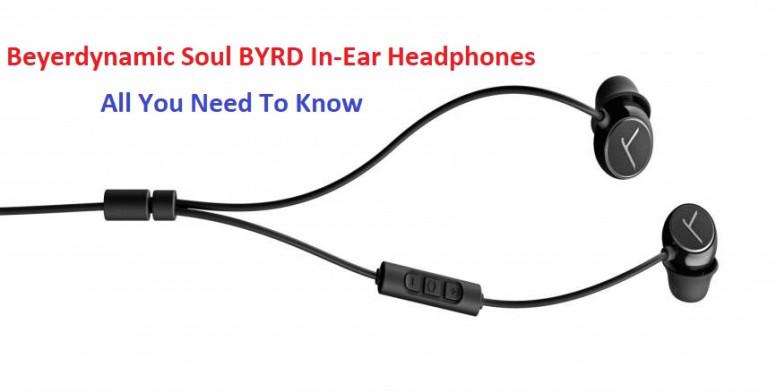 Hello Mi Fans!
Beyerdynamic has unveiled the Soul BYRD wired in-ear headphones in India. The in-ear headphones offer a balanced sound and good resolution and come with a Universal 3-button remote control and microphone. Soul BYRD is the perfect all-rounder. With its extra-flat in-ear design, its ease of use and its unbelievable sound spectrum, it is your multidimensional companion each day.the biggest design feature of the Soul Byrd would have to be the lightweight build. It has an ultra-slim design that does not protrude from the auricle and will not exert pressure on the ear even when the user is lying on their side, says the company. It has a three-button remote with integrated microphone and comes with five included silicone ear tips (XS, S, M, L, and XL) that ensure a perfect fit. So Let's talk about Beyerdynamic Soul BYRD Headphone without wasting any more time now.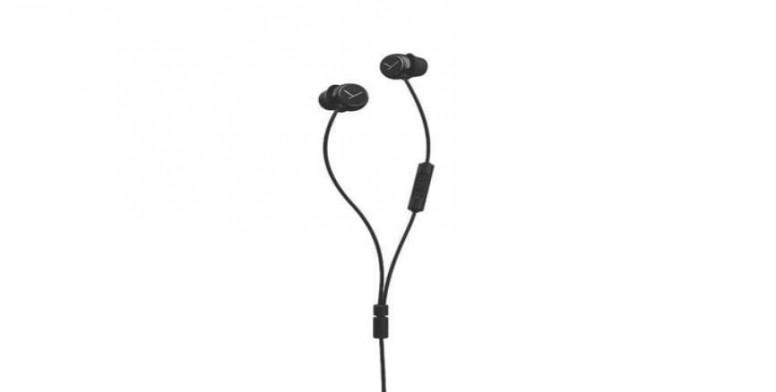 Beyerdynamic is known for great sound, and we expect the Soul Byrd will offer it. The company claims that they were specially designed to offer a flat, audiophile-style sound signature, which is a welcome change of pace in a Bluetooth headphone market that can lean a bit too heavily on the low end. In terms of usability, the Soul Byrd will offer universal three-button controls that will function with both Android and iOS devices, allowing users to change volume and play or pause music without reaching for their handset.
-:Features:-
Powerful Sound:
Balanced sound and outstanding resolution - the Soul BYRD knows just how to bring out the very best in your favorite songs. When you take it along, you have your music at your fingertips at any time and any place.
Extremely Comfortable:
Ergonomically shaped housing ensures a secure and particularly snug fit in the ear. Furthermore, thanks to the flat shape of the housing, the in-ear does not protrude from the ear and is therefore ideal when relaxing or sleeping - nothing pinches when you recline your head or lie on your side.
Individual Fit:
Five pairs of ear tips in the sizes XS, S, M, L, and XL ensure the perfect fit for your ear. The silicone used to make the ear tips is soft, silky and adapts perfectly to the auditory canal, thus allowing you to enjoy the best possible sound reproduction.
Perfect For Your Life:
The universal three-button remote with microphone provides you with complete functionality on both Android and iOS playback devices. As a result, you can flexibly manage your media playback, phone calls and virtual assistants (Google, Siri, etc.).And if you decide to give your Soul BYRD a break, you can pack it safely and compactly in its small, practical hard case.
Sophisticated Design:
Designers and hearing specialists worked closely together to create our BYRD series. The result: simple elegance, a pleasant feel and impressive wearing comfort.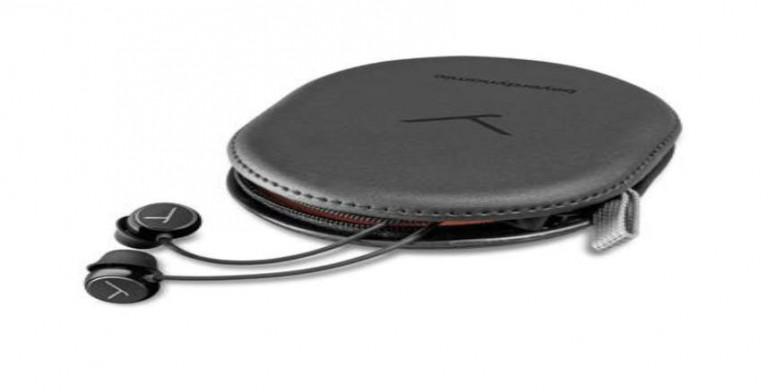 High-Quality Materials:
Soul BYRD's elegant housing is made of anodized aluminum. The beautifully shaped cables are extremely flexible and have a soft surface, which prevents them from creating annoying tangles. Thanks to their special qualities, cable noise is kept to a minimum.
True Reliability:
Robust and durable - these properties were especially important when designing our BYRD series. Therefore, we opted for the use of exclusive high-quality components.
Extremely Sustainable:
Simply practical: Eartips and protective grilles can be easily cleaned or replaced. You will find spare parts for all replaceable components in our online shop. And no matter how intensively the headphones are used, you are assured lasting enjoyment - day after day.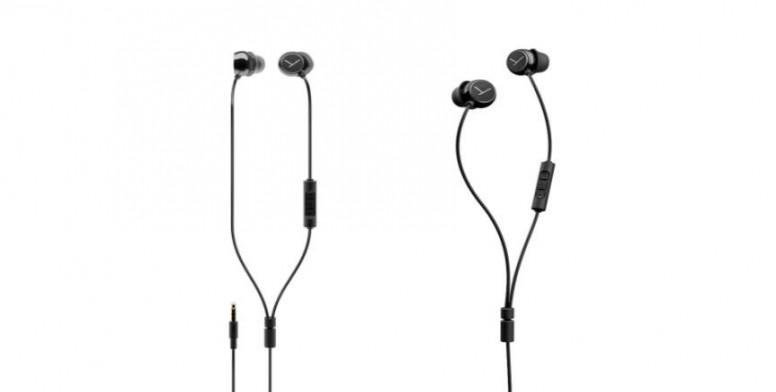 -: Technical Specifications:-
Transducer: Dynamic
Acoustic design: Closed
Frequency response: 10 – 25.000 Hz
Form factor: In-ear
Transmission: Wired
Length & type of cable:1.2 m / both-sided / fixed
Connection plug: 3.5 mm plug, 4-pole
Remote & microphone: In-line remote control with microphone
Weight (without cable):6 g
Impedance (Ohms): 18
Colour: Black
Accessories: 5 pairs of silicone ear tips in the sizes XS, S, M, L, XL, Cable clip, Hard case for storage.
Another cool feature that will be built int0 the headphones is the ability to access your phone's smart assistant, making it easy to set a timer, ask for the weather, or do other tasks while leaving your phone in your pocket, backpack, or elsewhere.With a good built, airy and lightweight fit, and a surprisingly adept sound,Opt for the Soul Byrd where balance and neutral sound are a must, and enjoy that taste of affordable audio heaven.Well twist my cables and call me a Beats fan – there's actually some soundstage here. Sure it's a little cramped and nowhere near as open and spacious as a larger pair of over-ear headphones. But the Soul Byrd still lends a lifelike sense of depth and placement to any track.
Be the first to be informed: Follow us
Recommended Threads:
Big Thanks to
Thanks to Our Beloved S Mod @Furqaan Saikh And Our Mods @Patitapaban & @Harisankarg For Continuous Inspiration And Guidance And Supervision.
Thanks for Reading
So, what do you think about this Beyerdynamic Soul BYRD In-Ear Headphones? Please share your thought in the comment section below
Rate