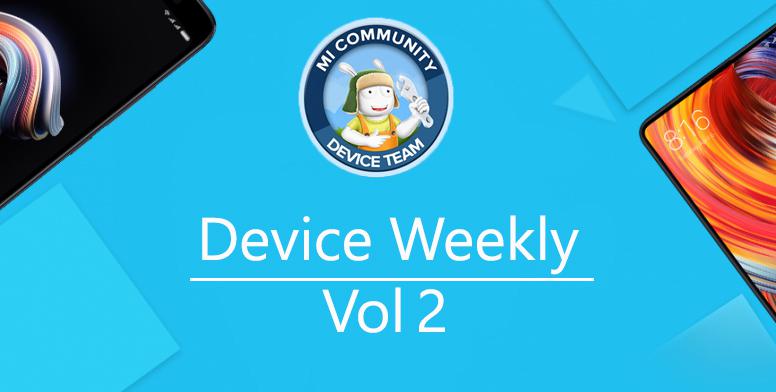 Hi Mi fans

Device Team has been working hard to provide you amazing threads every week and You may miss some good threads. So, here is the 2nd volume of device weekly where we will be sharing all the threads posted by Device Team during the last week. Would love you hear from you guys which threads you like the best





AOSP Extended(AEX) Rom For Redmi Y2

By Ketan kr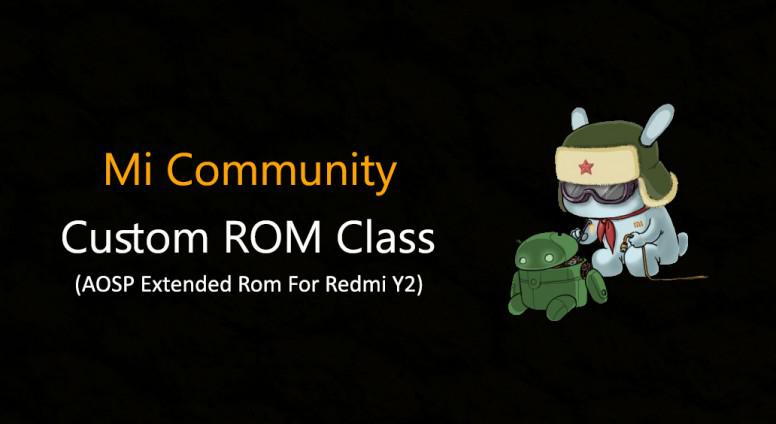 Hello Mi Fans,

Welcome to another Custom ROM Series, Today i will showing you about "AOSP Extended(AEX) Rom" for redmi Y2.

AOSP Extended is an AOSP based ROM which provides stock UI/UX with various customizations features along with the Substratum theme engine. The project has been made by cherry-picking various commits from various other projects. Being based on AOSP it provides a smooth and lag-free experience out of the box. All credits go to the AEX developers ,now let's get started.




Disclaimer

It is risky to install any custom ROMs because you need to unlock bootloader and flash different files which may brick your phone if not done in a proper way.

Do this on your own risk. Mi Community or I am not responsible for bricked devices.




Prerequisites:

A PC\Laptop

Unlocked Bootloader

Download custom recovery fromhere

Download magisk fromhere(optional)

Download the latest build of AEX ROM fromhere

Dowload the gapps fromhere(arm only)

Please backup your data before proceeding




Features:

DUI(Fling/Pulse/Smartbar)

DU Font Engine

Substratum Theme Engine Rootless Support

One Handed UI

Force Expand Notifications (Enable/Disable)

Immersive Mode messages (Enable/Disable)

Flashlight Notifications

Toast Icon

Power Menu Customizations

Additional Battery Saver steps

Volume Rocker Tweaks (Wake/Music seek/Keyboard cursor control/Swap in landscape mode)

Fingerprint and Edge Gestures Support

One Tap Data & Wifi Tile

Auto Brightness Icon Toggle

Breathing Notifications

Long Press Gear Icon in Statusbar Header Launches Extensions

Show 4G instead LTE switch

To read more head to https://in.c.mi.com/thread-1753969-1-0.html
[#20 Debate Of The Week] Would You Buy a Device with No Ports?
By sktaufiq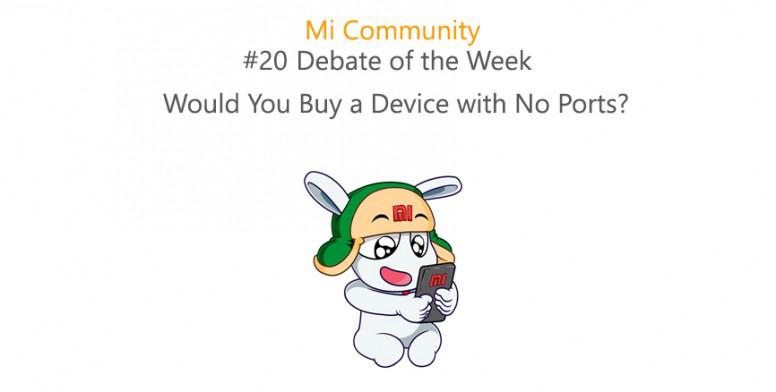 Hello MI fans!

I am here to have another interesting debate. It's about "Would you buy a device with no ports?". We all know about the Ports, they don't need any introduction. The trend is trending and many OEMs have started removing the Ports. Today we are discussing the Advantages and Disadvantages of Ports.So, Are you all ready to have another interesting debate this week?




What is Port:-

Port is a common connector for plugging in a standard pair of music headphones, speaker, USB/Charging. Consider what ports are on a phone today - Speaker, Microphone, headphones, USB/Charging, SIM tray(Not really a port, but still).




What is a Portless Device:-

A Device without any jack or any hole to plug-in a pair of headphones, no jack for charging or connecting a USB, No hole for speaker and microphone.

Should It be done? :-

Yes, a phone can get completely Portless, and there are solid reasons to pursue this. Design and aesthetics would be greatly improved without the need to drill holes into the chassis of the phone. Plus also consider that a phone without the speaker or 3.5mm jack is a phone that can be thinner or have more room for a battery or other components. Maybe it's not much space, but this is an industry where millimeters count. Finally, a Portless phone is pretty much a waterproof phone.
[PixelScape] Setup #6: Bloodhound Setup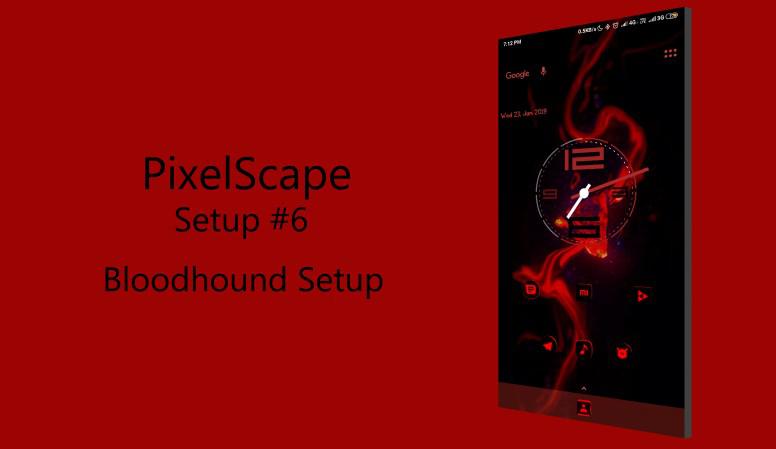 Hello Mi Fans,

Wishing you a wonderful day!!! Welcome to another tutorial on the Pixelscape class. To all newcomers let me remind what Pixelscape is. It is a platform for all the Community Users to learn how to use Custom Launchers like a Pro from our Community Device Team. Here, different cool setups will be introduced using apps such as custom launchers, icon packs, custom widgets which can be downloaded free of cost from the Google Play store.

Today I'm introducing to you the BloodHound Setup. It's a great setup who loves the Black-Red combo. Both the wallpaper as well as the app drawer matches it.

So without any further ado, let's get started...




Prerequisites:
Nova Launcher
Zooper Widget
Flat Black and Red IconPack
Wallpaper

Steps for the Setup :
Tech Class Chapter 72: All About IP camera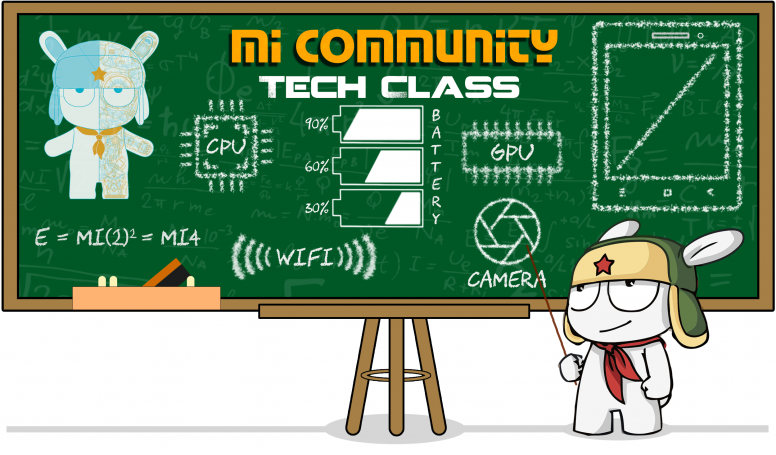 Hello Mi Fans,

Hope you guys are having loads of fun here in Mi Community. We are again back with the Tech Class session. In today's 'Tech Class Chapter' we will know more about Internet Protocol camera also known as IP camera.




What is IP camera?

Internet protocol (IP) cameras represent the latest in digital video camera technology and are invaluable video surveillance tools for homes and businesses. Unlike outdated analog camera technology that relies on the use of closed-circuit television, IP cameras deliver and receive data via the internet and computer networks, which provides enhanced video surveillance capabilities.. All of the software and settings (the brains) are embedded in the camera itself. Many IP cameras also have an SD card for storing recorded video. IP cameras are just like any other computer or smart device that is accessible on your network. IP cameras use CAT5 or CAT6 to transfer the video, and in most cases can be powered over the same cable when use in conjunction with a POE (Power Over Ether)




Types of IP camera

Likewise in CCTV camera,there are wide range of IP cameras available each one has its own special feature but nowadays most of the IP camera are manufactured with all the essential features like night vision,water proof..etc so that we dont need to buy a seperate camera for each.

To Read more head to https://in.c.mi.com/thread-1766056-1-0.html
[Custom Rom] Pixel Experience ROM For Redmi 5A
By Ketan kr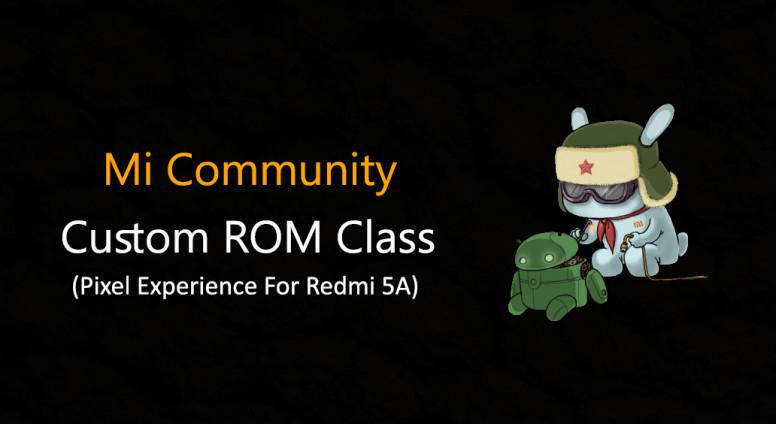 Hello Mi Fans,

Welcome to another Custom ROM Series, Today i will showing you about "Pixel Experience Rom" for redmi 5A.

Pixel Experience brings Google Pixel features to Project Treble supported devices. It's called Pixel Experience. Pixel Experience is a ROM that aims to bring as many features as possible from the Google Pixel to other devices.All credits go to the ROM developers ,now let's get started.




Disclaimer

It is risky to install any custom ROMs because you need to unlock bootloader and flash different files

which may brick your phone if not done in a proper way.

Do this on your own risk. Mi Community or I am not responsible for bricked devices.




Prerequisites

A PC\Laptop

Unlocked Bootloader

Download custom recovery from here

Download the latest build of Pixel Experience ROM from here

Please backup your data before proceeding
All the credits goes to the respective authors and thanks for your hardwork
Which thread did you like the most? Please Vote and share your valuable feedback in reply so that we can improve.
Rate