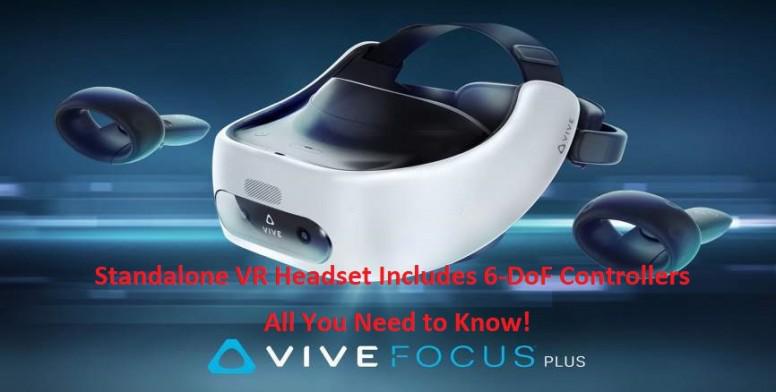 Hello Mi Fans!
HTC has now introduced the Vive Focus Plus. The Vive Focus Plus is a standalone VR Headset which comes with 6 degrees of freedom (6-DoF) motion controllers the. Vive Focus Plus is The key change is the addition of a second motion controller thanks to improvements in the ultrasonic 6DoF tracking system. Having a controller for both hands will make porting PC games easier as their gameplay relies on having two controllers. Most standalone VR headsets use only one controller (e.g. Oculus Go, Gear VR), but there are exceptions like the Oculus Quest. So now let's talk about the Vive Focus Plus Standalone VR Headset now without wasting time.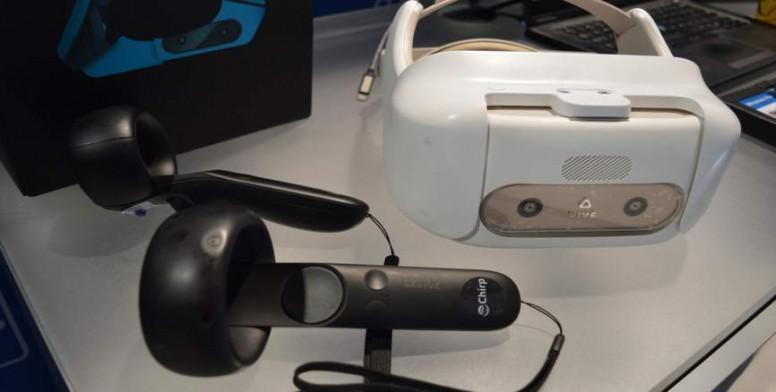 The Vive Focus Plus bears quite a resemblance to the Vive Focus and is powered by a Qualcomm Snapdragon 835. It features a 2880x1600 75Hz AMOLED display and comes with an inside-out 6-DoF "world-scale" track which is possible through a couple of front-facing cameras. The VR headset runs on the company's Vive Wave platform and users can download apps and other content from the Viveport store. It's the design where the Plus model differentiates from the original variant as the new headset comes with more space for forehead contact area with better distribution of weight all around the device.
The key change with Focus Plus is support for dual six degrees of freedom (6DoF) controllers, enabling tracking of two hands at once while a user moves in a true 3D space. HTC will ship Focus Plus with two ultrasonic controllers, which include an analog trigger for pressure-sensitive input that the company expects will be used by developers to further immerse users with squeeze/grasp gestures.
-: Feature:-
Immersive and Intuitive Control: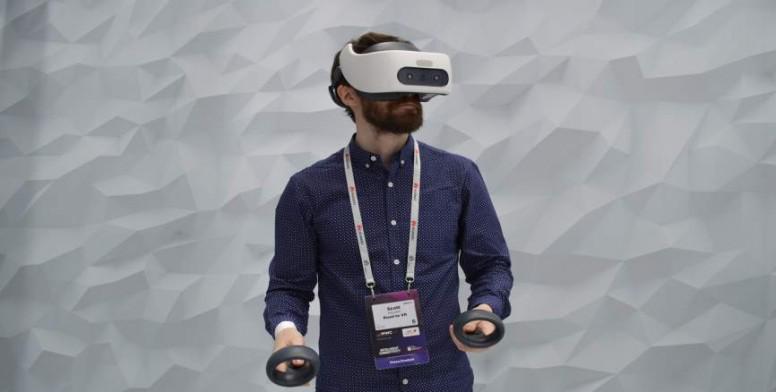 With 6DoF tracking available in the all-new controllers, VR navigation and hand motions are highly intuitive and immersive. The pressure-sensitive trigger further provides enhanced interaction and manipulation of objects in virtual environments. Combined with the 6DoF-supported headset, users can seamlessly interact with virtual environments and truly appreciate the freedom of untethered VR.
Enhanced VR Visuals: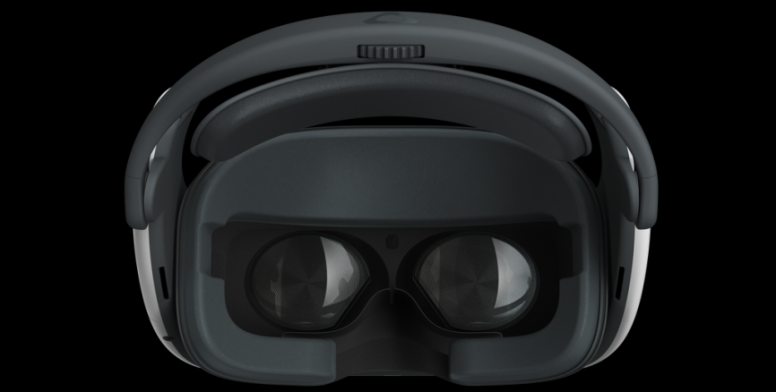 Most standalone devices come with trade-offs—especially when it comes to visual quality. Not the VIVE Focus Plus. Users will be able to see even more details in excellent clarity with reduced ring effects thanks to all-new lenses.
Comfort for Extended Usage:
The VIVE Focus Plus is more balanced, more comfortable, and rests easier on users' heads than its predecessor, laying the groundwork for extended, productive sessions in VR. A new soft, easy-to-clean material makes it ideal for high-usage environments.
Simplify Device and Content Management: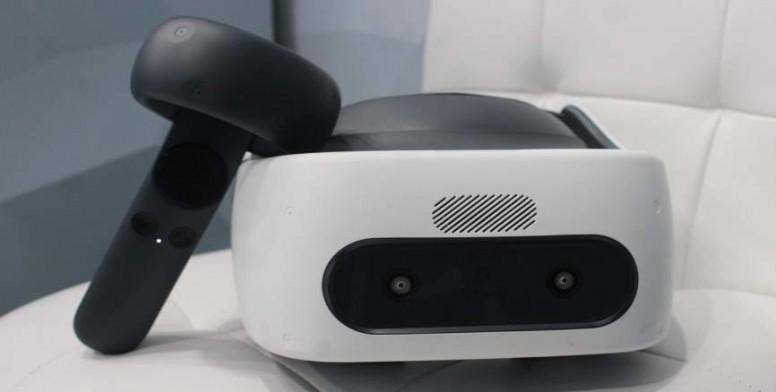 VIVE Enterprise provides professionals with tools to set up secured accounts for managing VIVE devices deployed in multiple locations. Create internal user groups for enterprise features and content, as well as monitor and configure VR systems all from a centralized platform.
Uncomplicate VR with Kiosk Mode:
Kiosk Mode limits access to apps and navigation to simplify the user interface and experience. The result is a portable yet powerful, fixed-purpose device that focuses on what matters most to trainees and clients and the content.
Passenger Mode:
Available now to Focus users, the update brings 'Passenger Mode' which offers an additional hour of battery life (up to four hours), according to HTC, for seated VR experiences like watching video content. We take it this is achieved by disabling the headset's 6DOF tracking and allowing it to function as a simple 3DOF headset (thereby reducing the processing workload), which would have the added benefit of preventing the movements of a car or plane from throwing off the headset's tracking. The update also offers a pass-through video mode—double tapping the power button allows users to peer through the Focus' front-facing cameras to see what's around them without removing the headset. The update also makes way for a range of smartphone-to-headset features. With the updated Vive Companion app, users with HTC smartphones will be able to answer calls from their phone directly on their headset, and see text messages and other "social notifications," though it isn't clear if notifications are limited to specific apps or system-wide.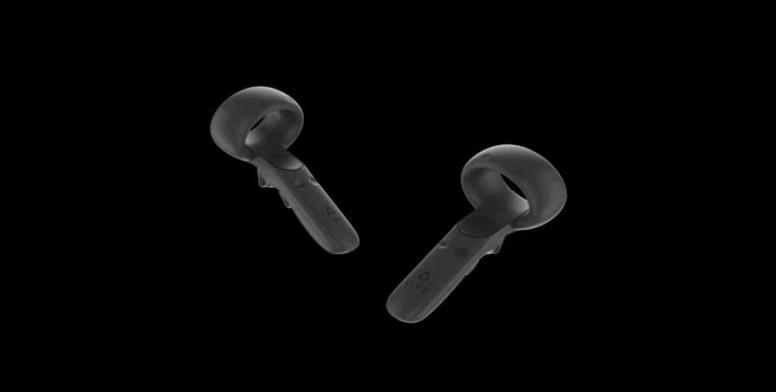 The two ultrasonic 6DoF controllers come with an analog trigger, allowing users to control and interact with objects virtually with different pressure sensitive input. The headset additionally equips features like Gaze Support, Kiosk Mode and the ability to manage multiple headsets simultaneously.
Unsurprisingly, Vive Focus Plus essentially incorporates the same technology found in the company's Vive Focus 6DOF controller dev kit, which shipped out to developers a few months ago as a snap-on faceplate and two ultrasonically tracked controllers created by Chirp Microsystem's (now owned by TDK).
-: Technical Specifications: -
Display: 3K AMOLED (2880×1600)
Processor: Qualcomm Snapdragon™ 835
Audio: Built-in Speaker
Tracking: Inside-out 6DoF
Frame Rate: 75Hz
Field of View: 110-degrees
Battery: 4000 mAh (up to 2.5 hours* of active use time)
Controller: 6DoF
Data Connectivity: Wi-Fi® 802.11 a/b/g/n/ac (support 5G Hz only)
Memory: 4/32 GB
Connector: USB Type-C
Charging: QC3.0
Encryption: File-based (same security level as Android smartphone)
A professional-grade, portable VR solution for enterprise applications, the VIVE Focus Plus is designed for easy deployment and management. Equipped with immersive six-degrees-of-freedom (6DoF) controllers, improved graphics and the ultimate in ergonomic comfort, this all-in-one VR system is ideal for showrooms, training simulations, virtual conferences and more.
Be the first to be informed: Follow us
Recommended Threads:
Big Thanks to
Thanks to Our Beloved S Mod @Furqaan Saikh And Our Mods @Patitapaban & @Harisankarg For Continuous Inspiration And Guidance And Supervision.
Thanks for Reading
So, what do you think about this Vive Focus Plus Standalone VR Headset? Please share your thought in the comment section below
Rate