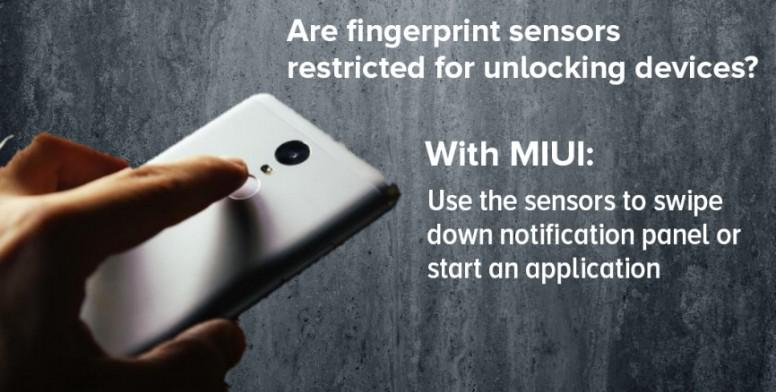 Hello MIUI Fans,
MIUI believes in customization and true user experience. True user experience goes far beyond giving users what they say they want or providing checklist features. In order to achieve high-quality user experience, MIUI offers, there must be a seamless merging of the services of multiple disciplines, including engineering, graphical and industrial design, and interface design.


We have a very interesting topic to talk on! Do you limit your fingerprint sensor only for unlocking the device?

What if I say that you can do more with your fingerprint! Yes, you can actually expand the notification panel, take screenshots or even launch an app.


Are you excited to know more about this? Let's quickly start the guide:

✒ Pre-requisite

A Xiaomi device.
Enabled lock screen lock with password/pin & fingerprint

Finger-print Quick Action Application click here to install.

✒ Steps
Install the application from the above link.

After the app gets started, enable the accessibility settings which is asked for by clicking "OK".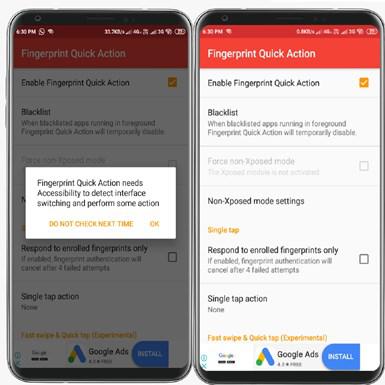 Now enable the quick fingerprint action setting in the app.

Enable Respond to enrolled fingerprint only.

In single tap, action choose from a list of 10 options. "Expand Notifications Panel".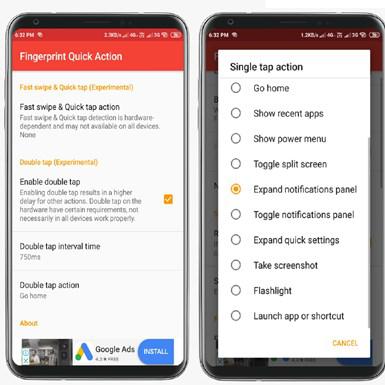 Now you can easily drop down down your notification panel via your fingerprint sensor.

Additionally, you can also add double tap settings which allow performing one more action when the fingerprint sensor is tapped twice. Keep the time interval to 750ms to let it perform smoothly.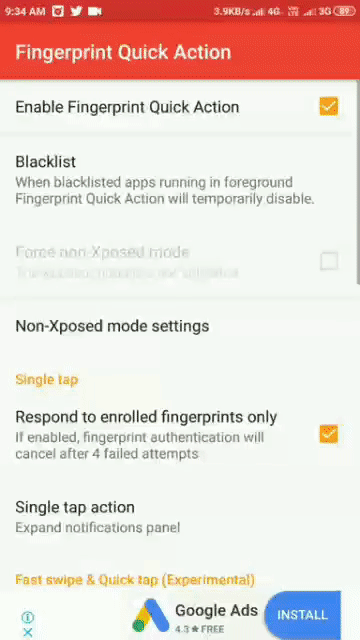 Thanks for reading this thread! Do leave your comments and suggestions below in comments below.
✒ Learn Something New:

✒ Popular Columns across Mi Community:

Rate