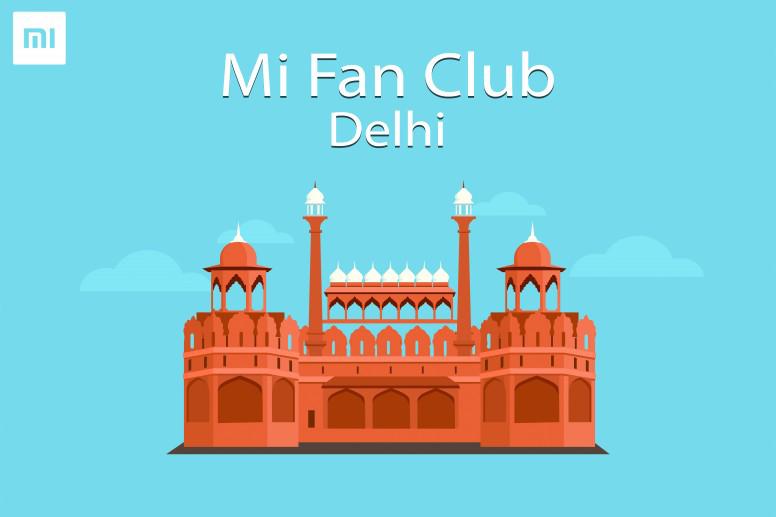 Hello Mi Fans!
Hope you all are doing fine!
By now you must have seen or heard about the new buzz which has stormed the Indian smartphone market.
Because if you didn't then here I am with the Recap thread of one of the 'most house packed' fan meet of Mi FC Delhi.
Can you guess why I called the fan meet as House packed?
Anyone?
Haha.. Let me bring the curtain down and show you virtually through the help of this Recap thread. Let's Jump In.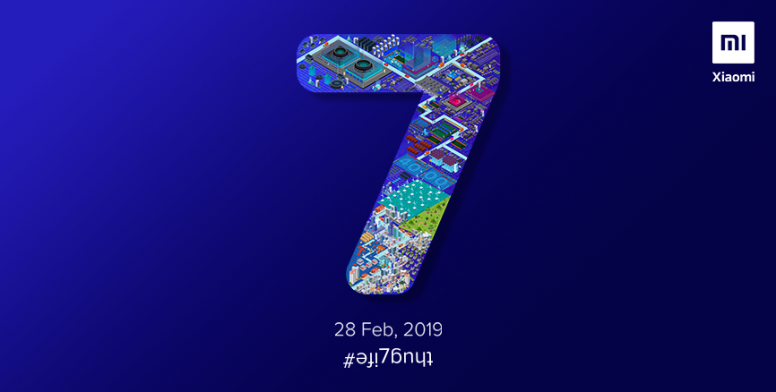 Xiaomi India unveiled the new Redmi Series line up with "Redmi Note 7 and Redmi Note 7 Pro" on 28th February in New Delhi with the tag line #ǝɟᴉ7ƃnɥʇ
"Performance. Redisigned : Redmi Note 7"
"48 MP Camera Beast : Redmi Note 7 Pro"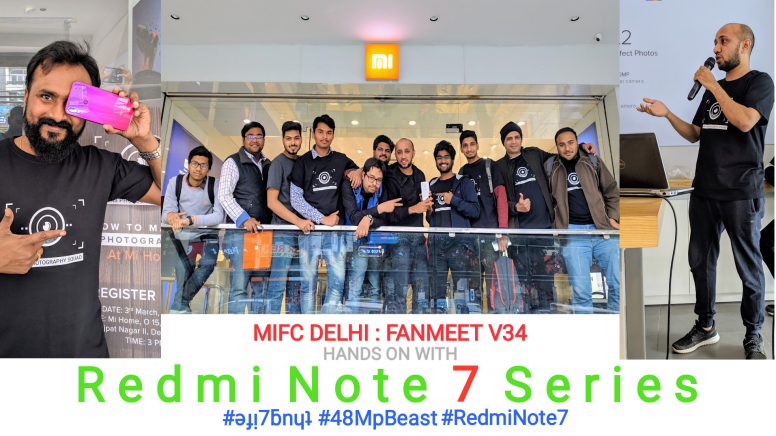 We had posted an announcement thread in our Mi FC Delhi Section on 26th February announcing that we will be having a Fan meet on 3rd March 2019 which will include a 'Photo Workshop' and 'Hands On Session' with the new 48 MP Camera Beast a.k.a. Redmi Note 7 Pro much before it comes out and goes live in market for general public.
It was really a tempting and amazing opportunity for Fans across New Delhi and for the members of Mi FC Delhi to get their hands on the newly launched device.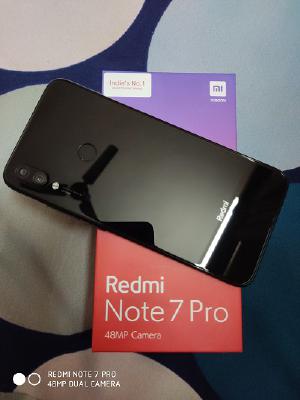 All thanks to Xiaomi India and "Gitansh Anand"
as the Presidents got the device for Fan meet Hands-on and testing purpose before the marked date.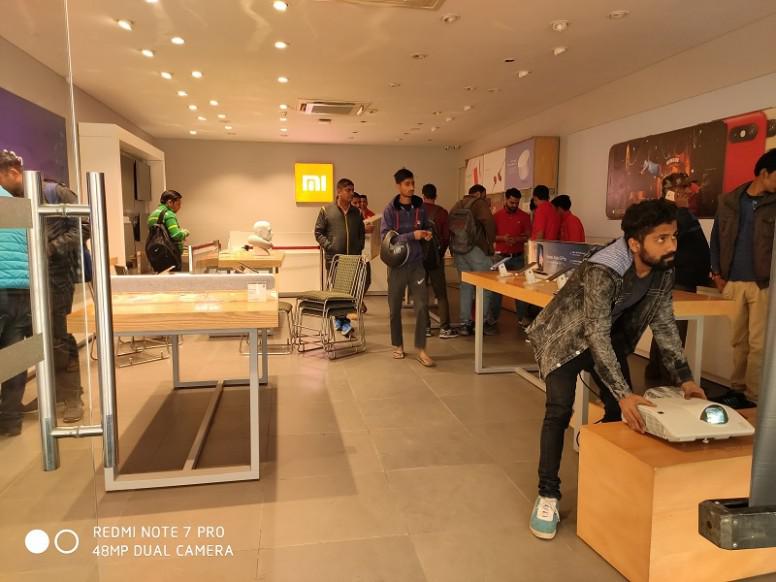 We got huge response by Mi Fans who wanted to attend the Fan Meet. In order to give everyone equal chance to have a look at the newly launched device, we kept the location of the fan meet location Open. The Venue was Mi Home, Lajpat Nagar starting from 2 PM onwards.
Now coming back to the answer of the question as why I said that the Fan meet was House packed; this is because we broke the record of maximum attendees of our Mi FC Delhi since its inception. We had wooping 84 attendees this time out of which 26 were new Mi Fans who joined the club right there at the venue.
We also had the Maximum attendees among all the fan clubs across India for this theme. Check the Photo Below and count the heads if you can! xD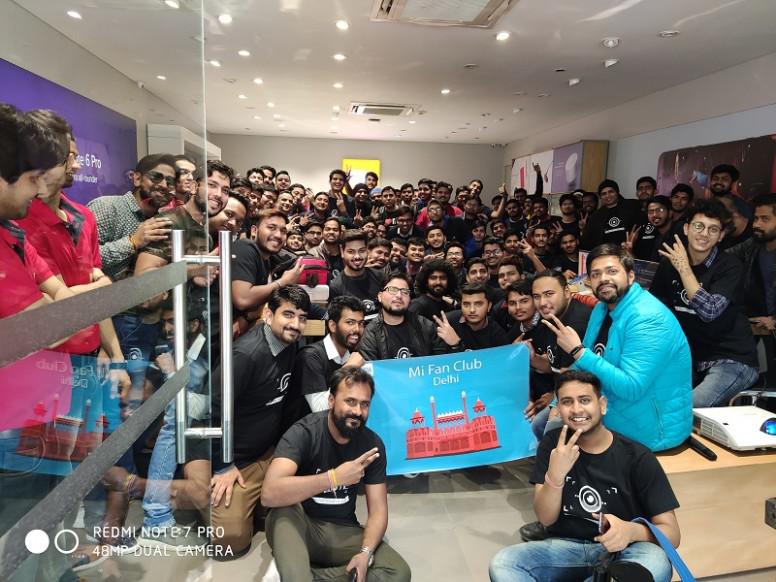 Now before we jump in to the rest of the inside scene, let me show you some snaps that I took personally with the 48 MP Camera Beast. I was really amazed with the Pro mode 48 MP shot and the file size that a single shot was creating. Here are shots along with the ZIP files and also the screenshot of one of the photo details.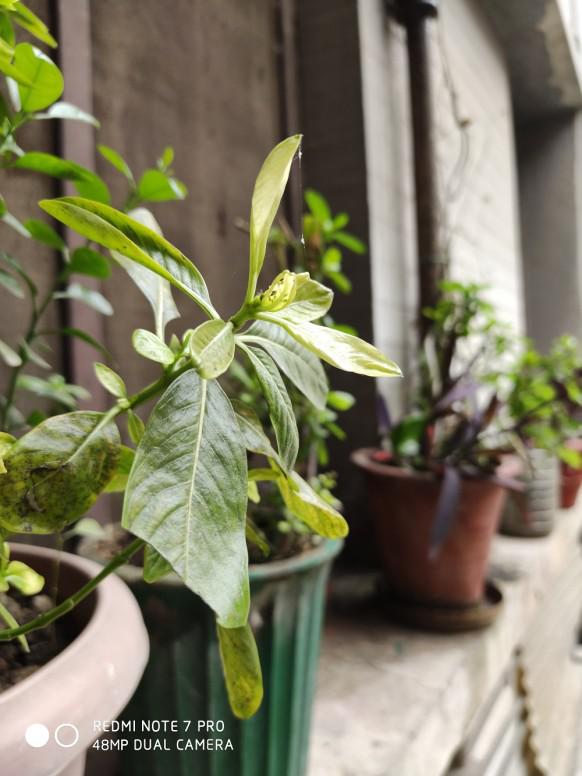 IMG_20190302_124142.rar
(16.16 MB, Downloads: 8)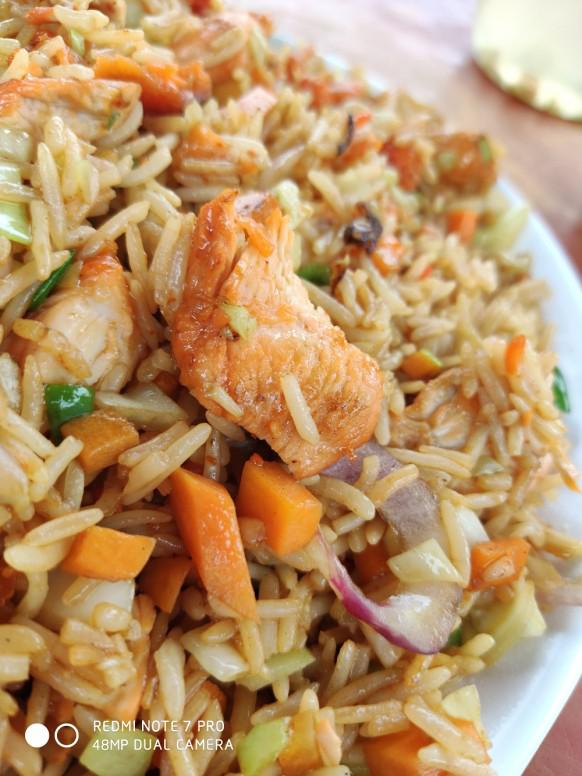 IMG_20190302_135641.rar
(15.67 MB, Downloads: 5)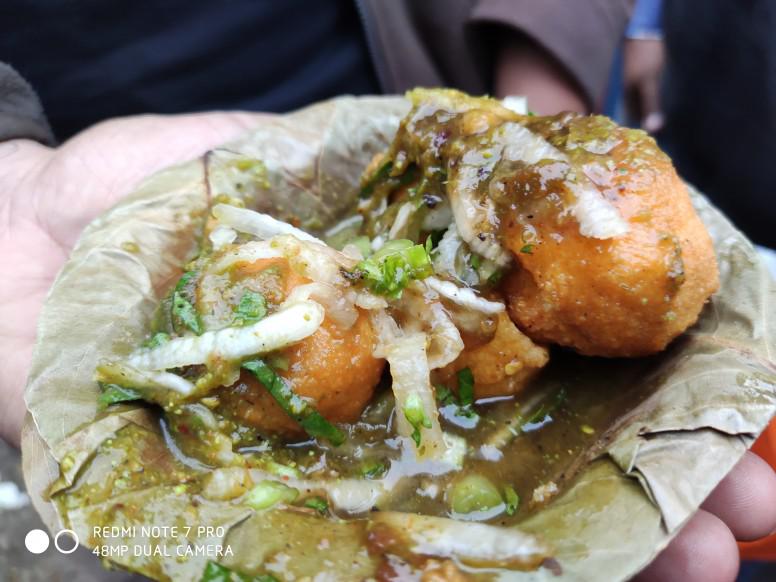 IMG_20190303_180052.rar
(14.39 MB, Downloads: 3)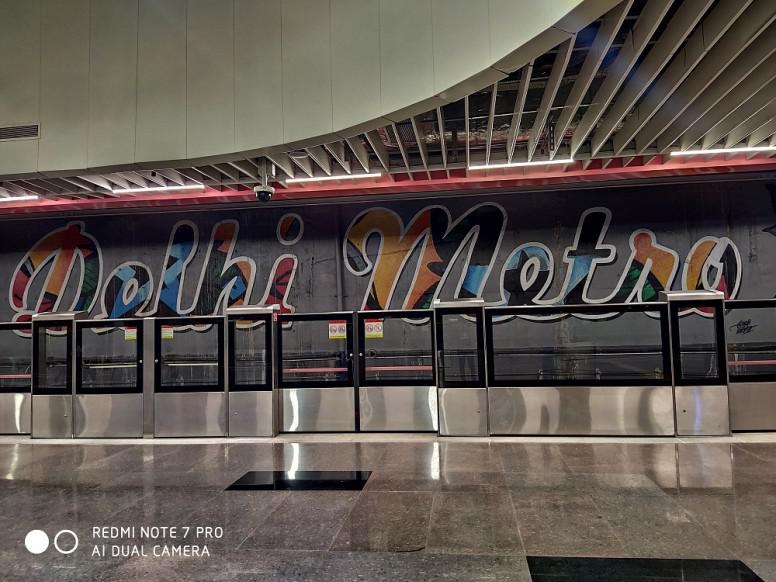 IMG_20190303_184922.rar
(4.84 MB, Downloads: 4)
IMG_20190302_132257.rar
(13.09 MB, Downloads: 9)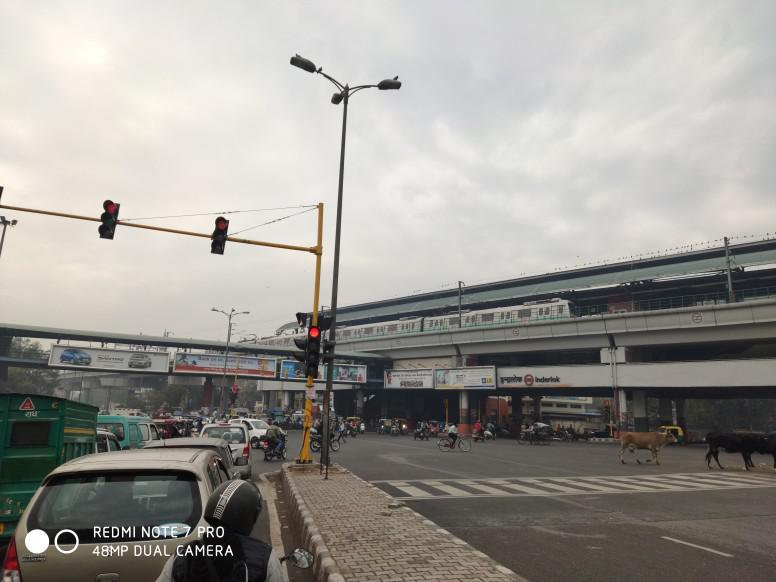 IMG_20190302_130743.rar
(16.09 MB, Downloads: 13)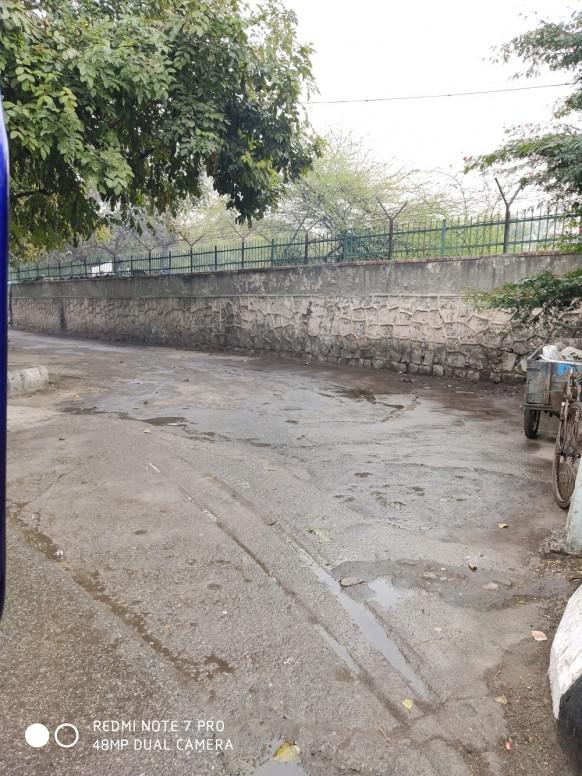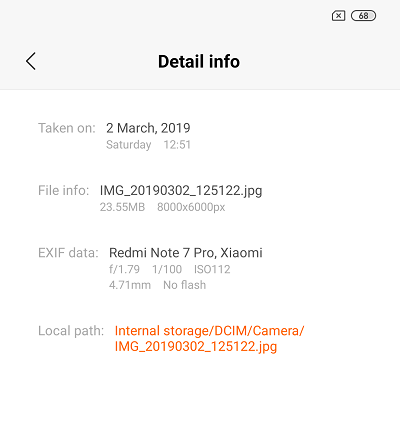 These shots are original photos clicked with the Pro Mode 48 MP of Redmi Note 7 Pro before the Fan meet day on 2nd March 2019.
I have added the screenshot of the last photo. Just check the File info and size of the photo. Its 23.55 MB that too from a smartphone. Its really amazing.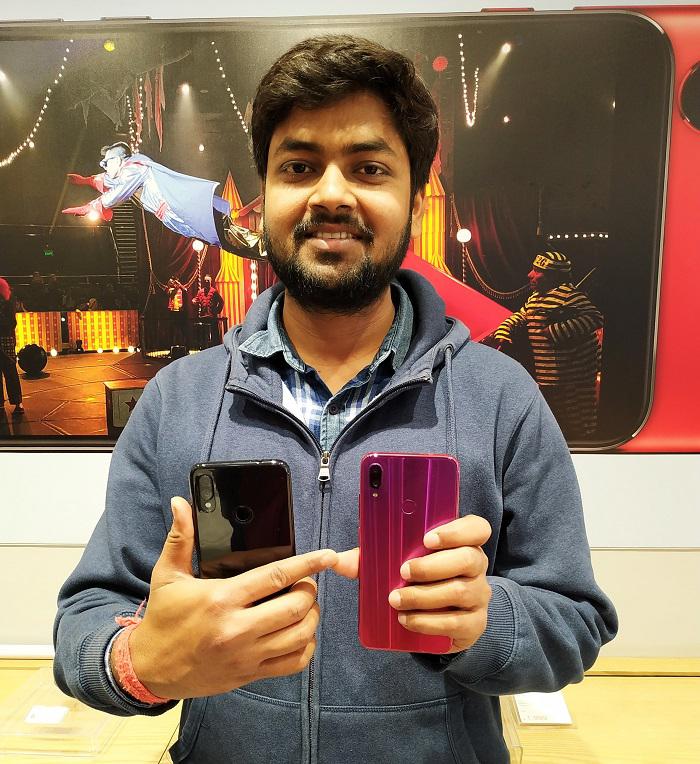 Oh! And for all the die hard PUBG fans like me out there.. The game starts on default High graphics Mode and runs very smooth! You will really love it. xD
Mi Fans at the venue also tested different game like PUBG, Asphalt 9, Need For Speed Most Wanted, Need for Speed No limits, War Robots etc.
Now coming back to the Fan meet, I reached the venue 1 hour before along with Ashish, Ishan and Himanshu to check out on the fan meet planning and Photo Workshop setup. I interacted with Mi Home Lajpat nagar Head "Bilal Bhai" and officials from Xiaomi India and Mi Preffered Partners. Here are few photos before we started with the Fan meet session.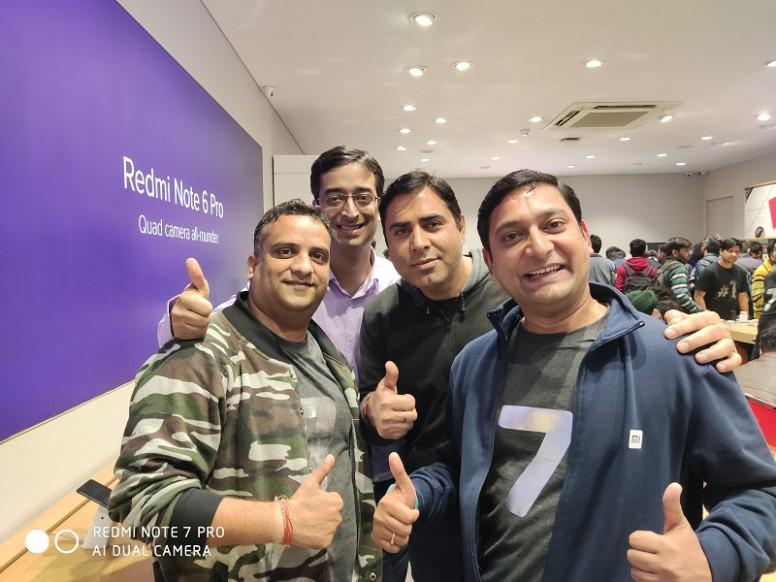 Nilesh Bhai and his hard working Team who handle the offline section.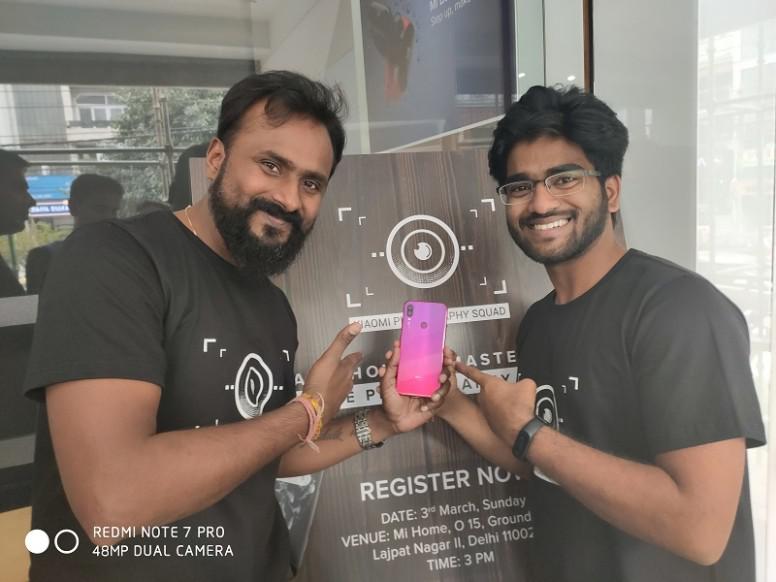 We had Mr Tarun who looks after the VMN Marketing for Xiaomi India.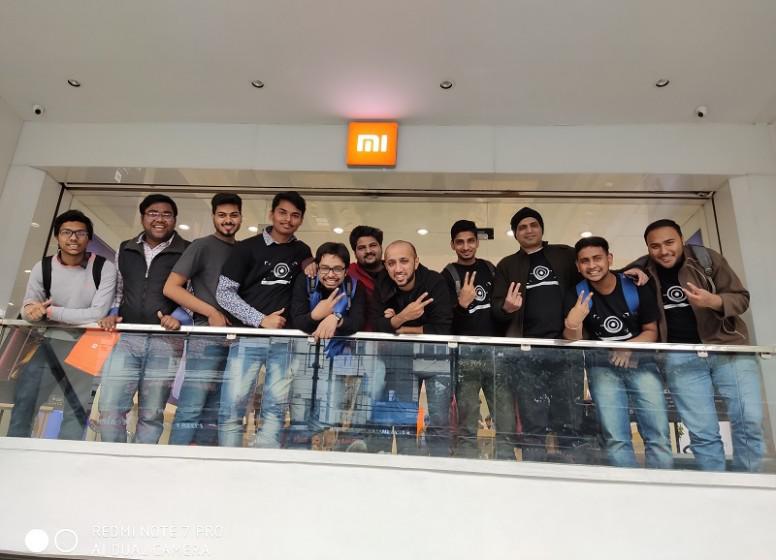 For the Photo Workshop Session we had "Shrikanth S Yajurvedi" (in middle) who is the Creative Photographer for Xiaomi India.
Fans started pouring in one by one even before the given time and the Mi Home got full packed within next 1 hour.
Check out the photos below: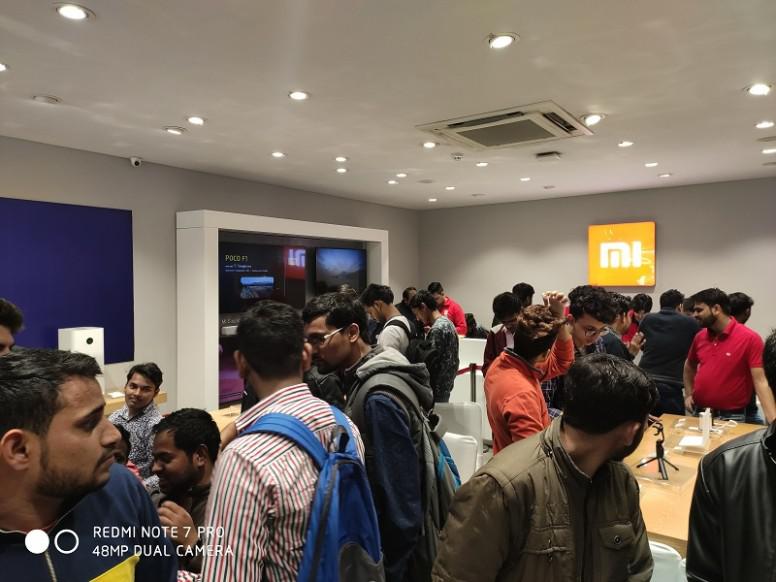 I announced in between that we will be having the Hands-on session till 3:30 PM and the Photo Workshop will start sharp at 3:30 PM.
Here are few photos below giving an insight of what was happening inside: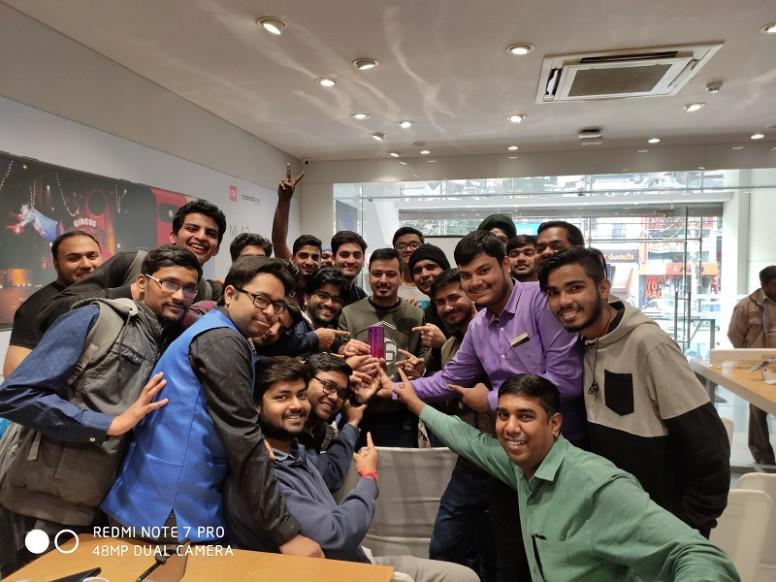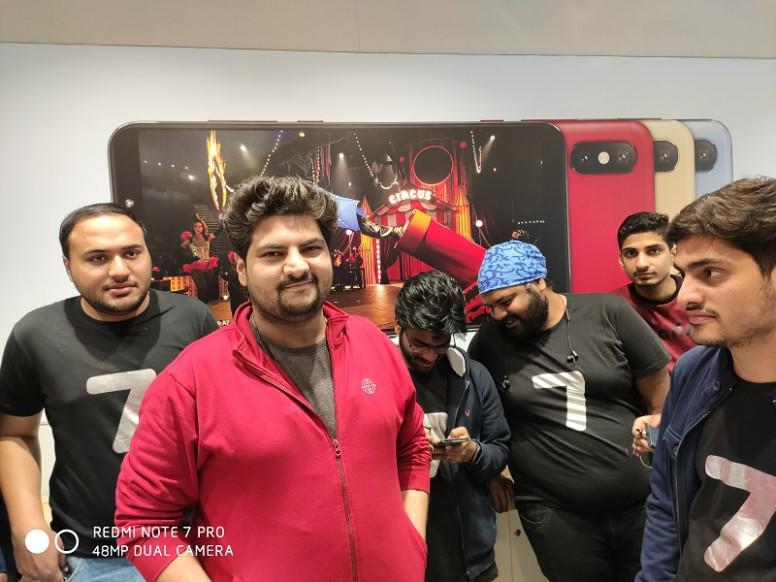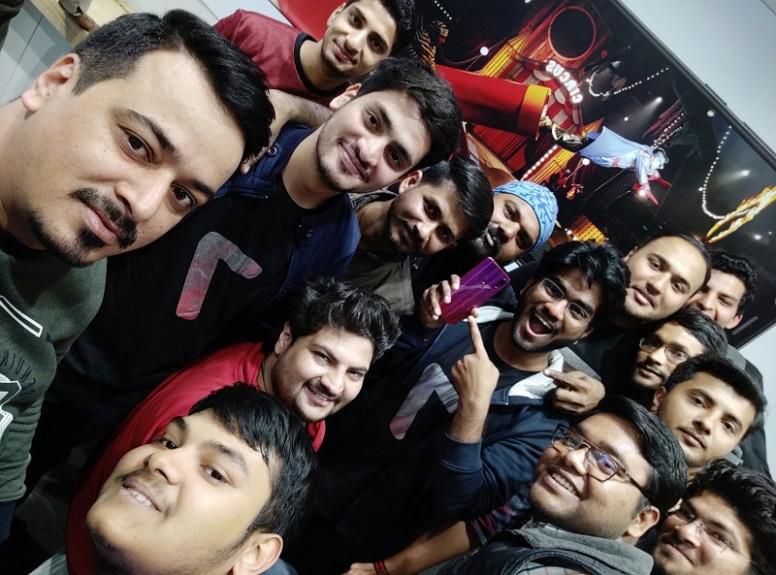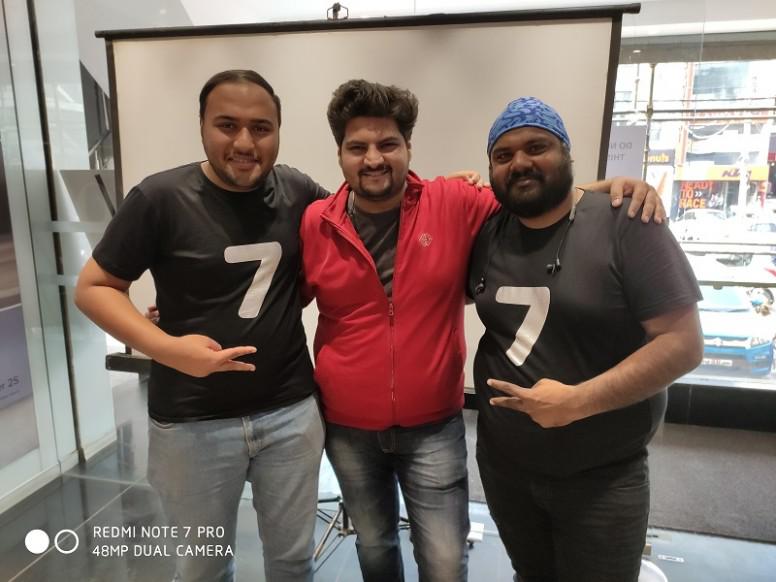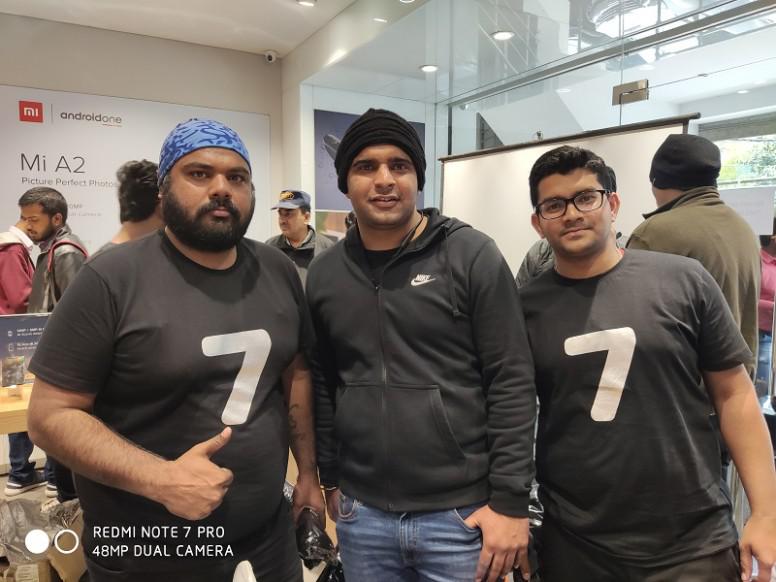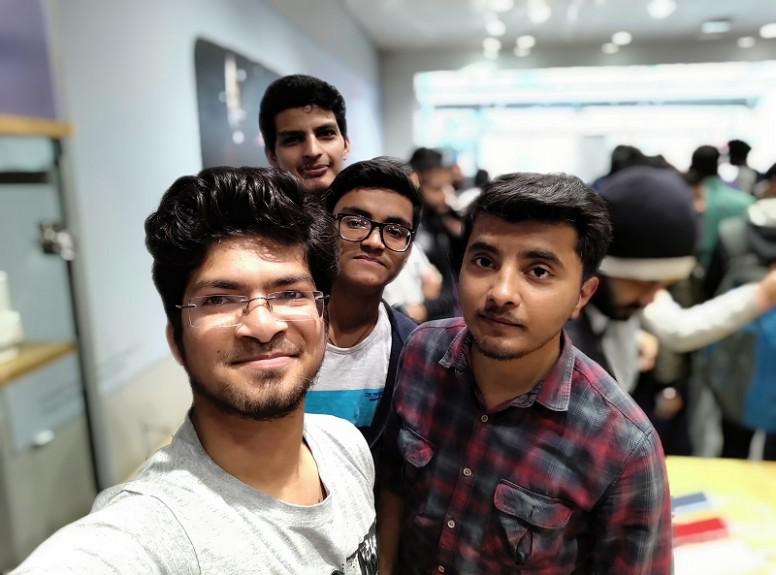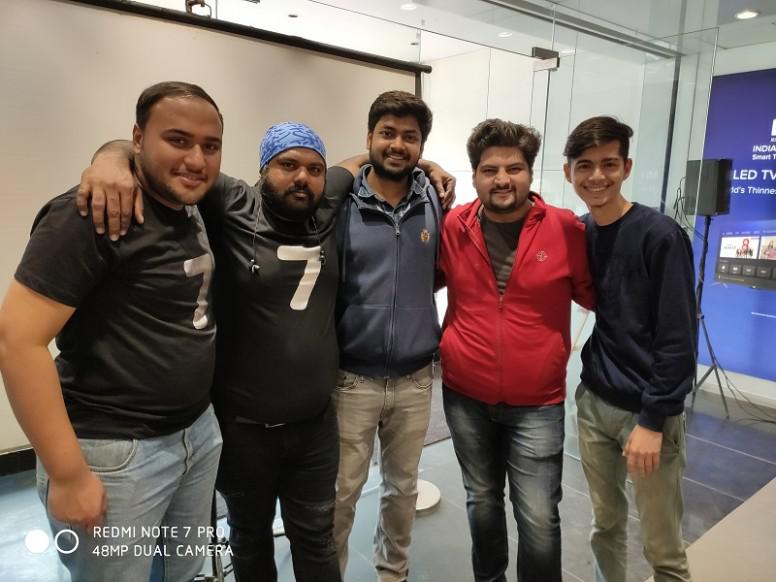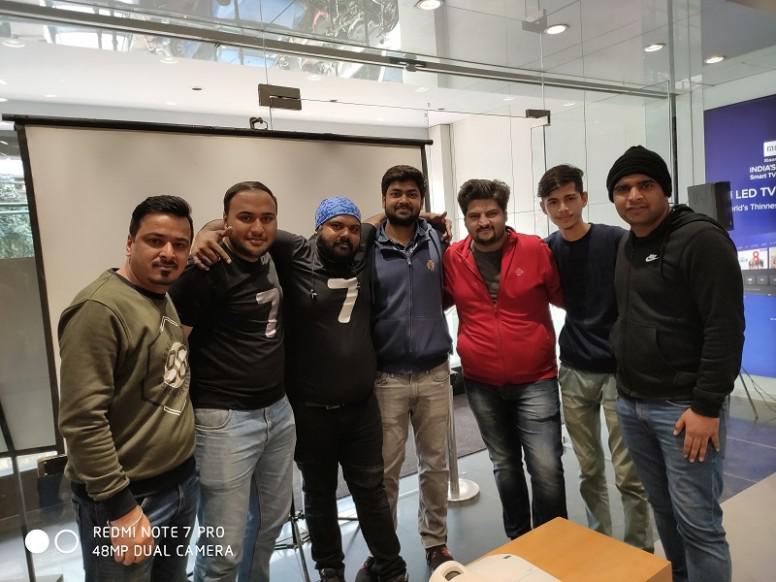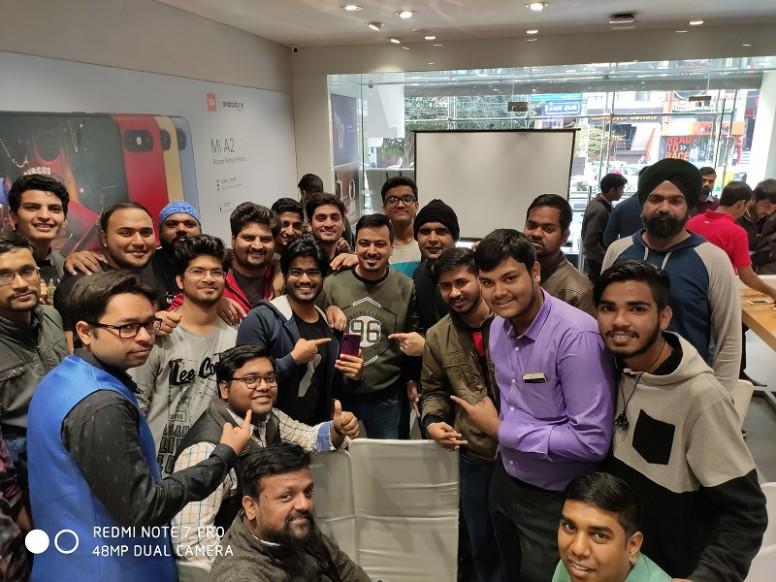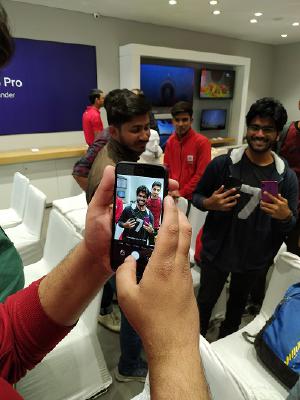 The Hands-On session began and everyone started having a look and testing the new device to the fullest. Taking selfies, Photos, playing games and clicking photos with the 48 MP of the new Camera Beast. Here are the shots below: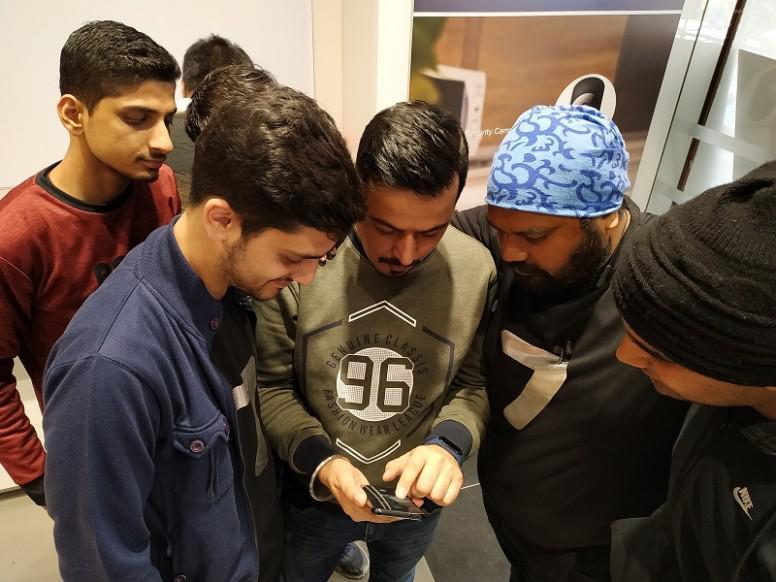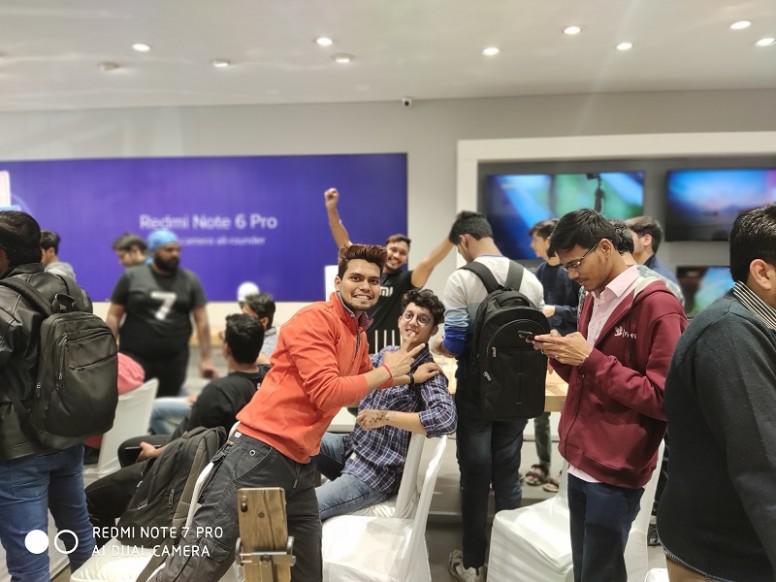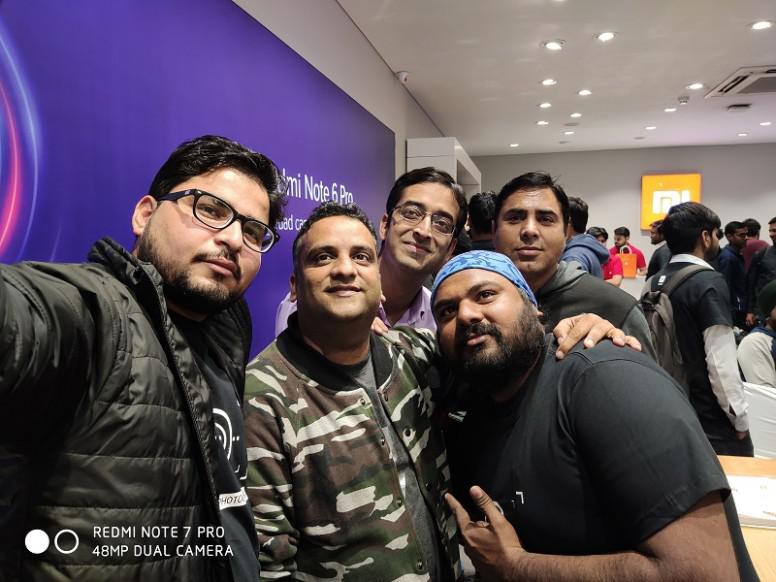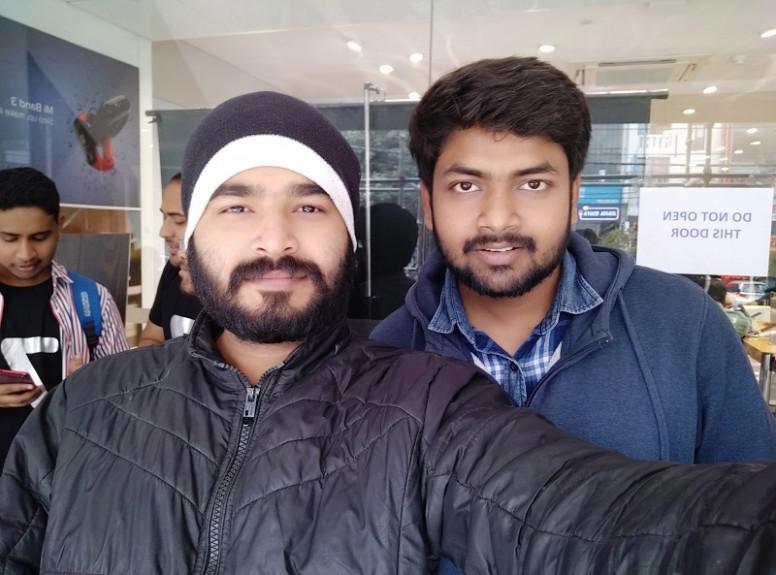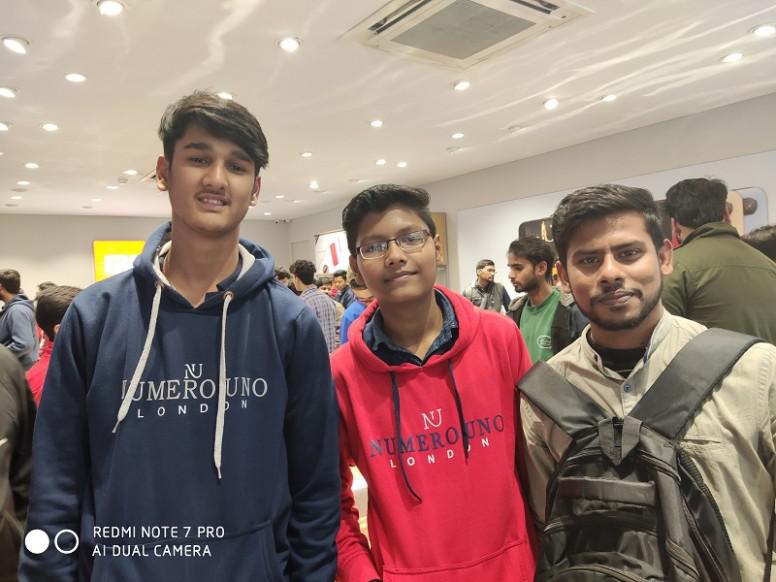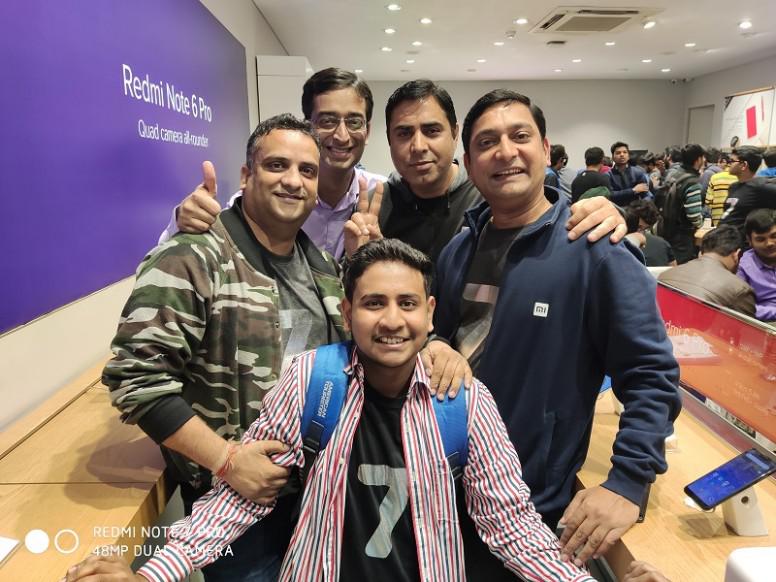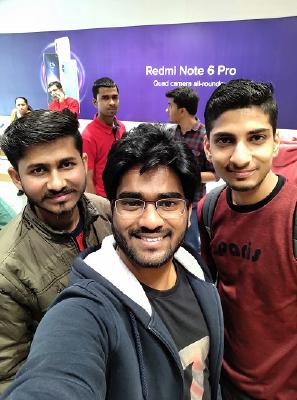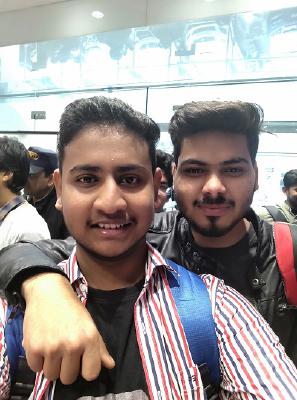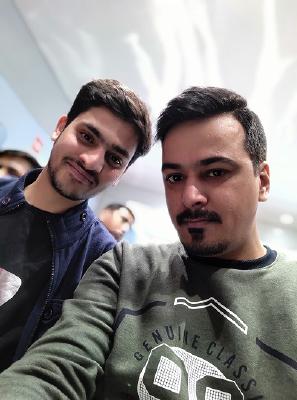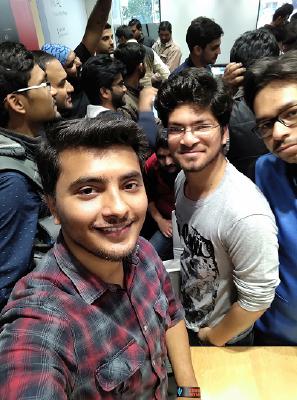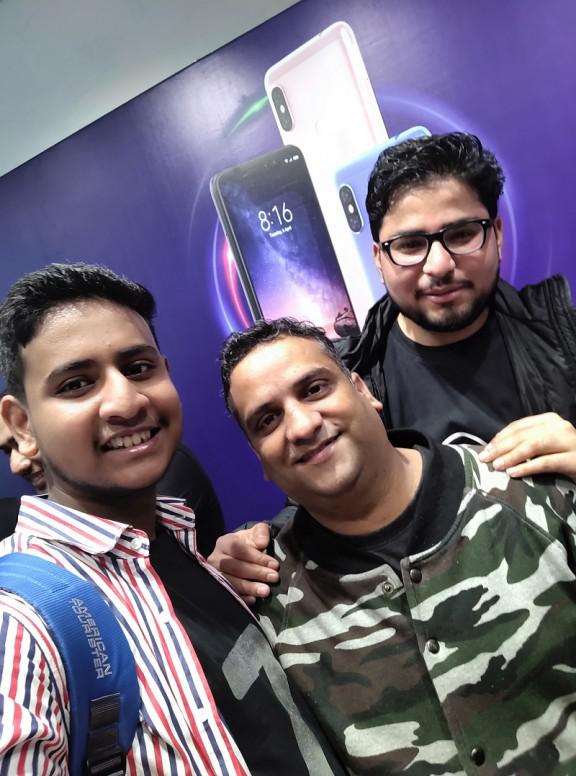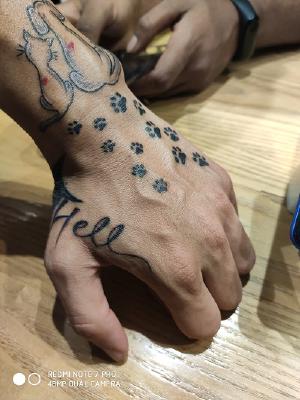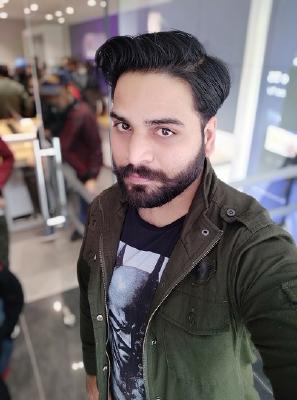 Meanwhile I was taking the attendance of everyone in our Club Sheet one by one and told everyone to also mention their T-shirt size as well because everyone was going to get a Special customized T-shirt from Xiaomi India depicting
"Xiaomi Photography Squad"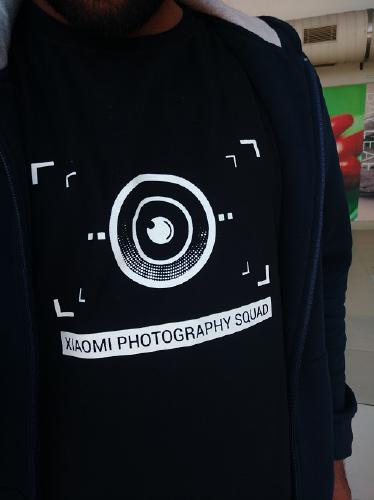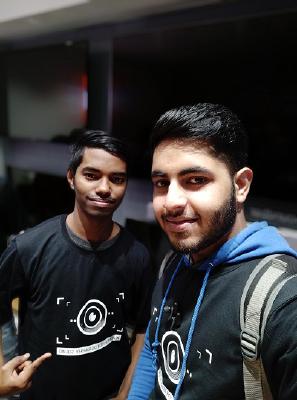 Before 3:30 PM everyone had settled down for the Photo Workshop which was to be taken by non other than 'Mr Shrikant' and everyone was excited for what was so special about the Workshop. They were eager to be a part of it. Let's see how they were doing before we started with the photography session.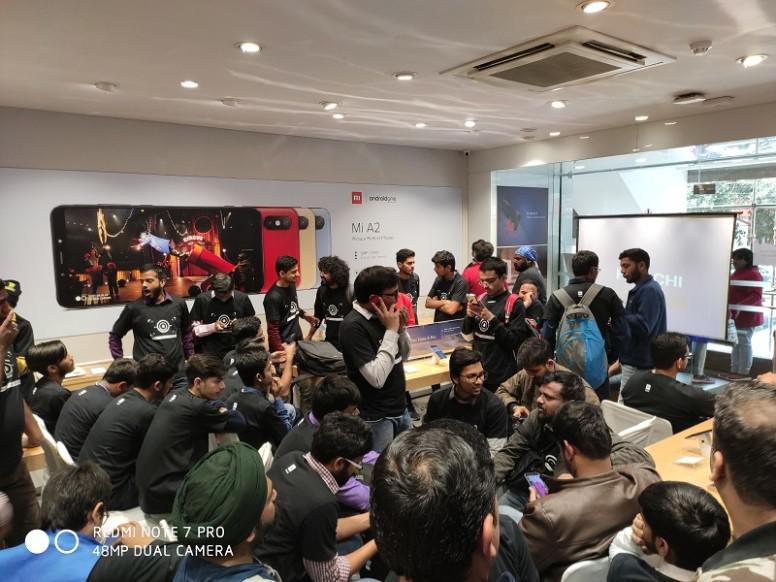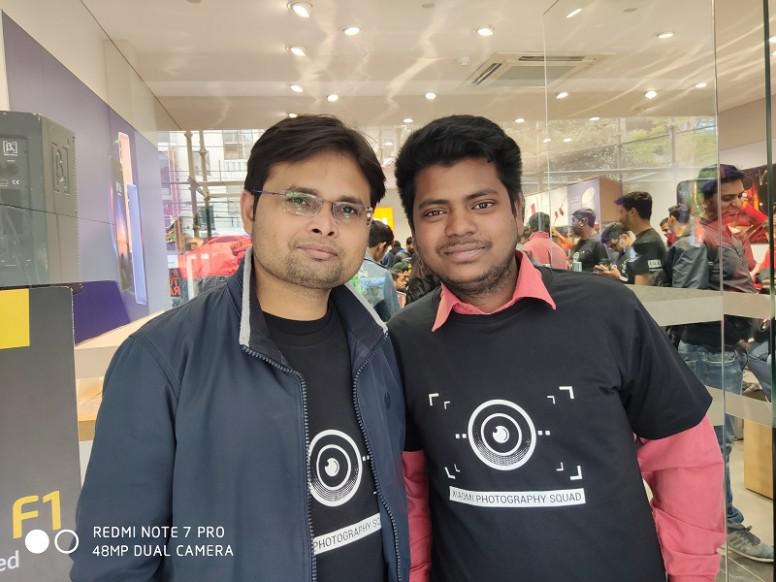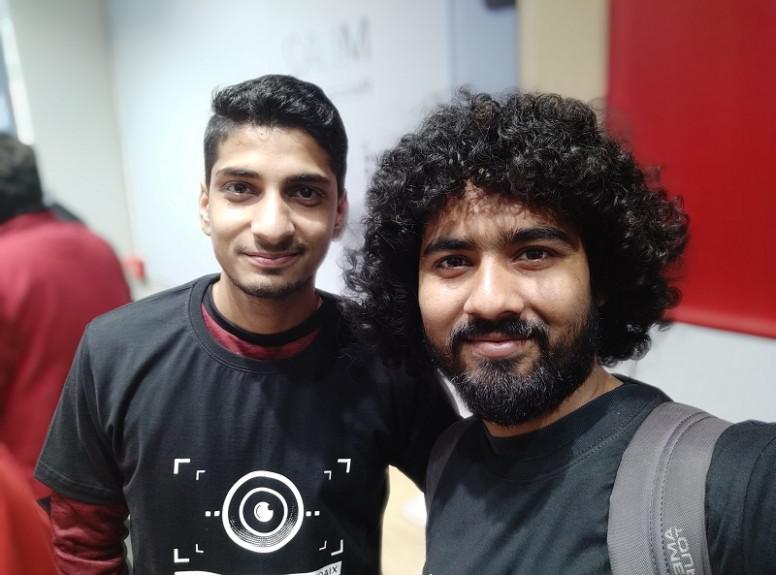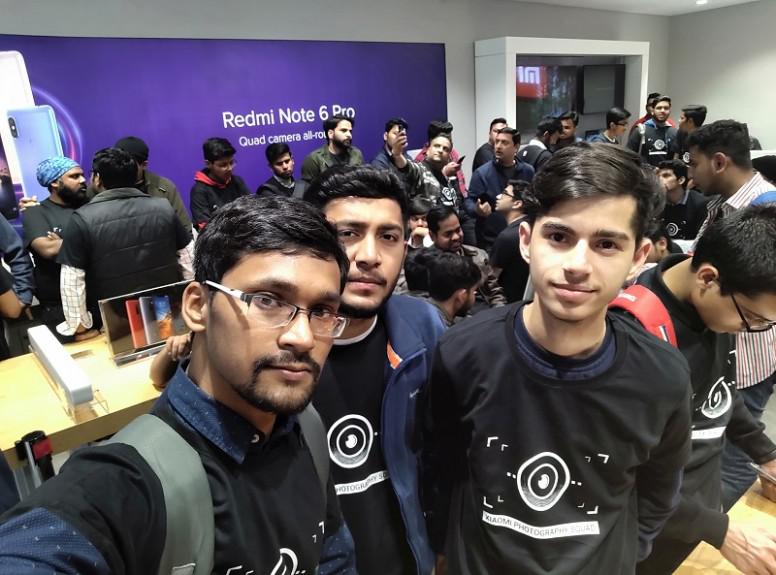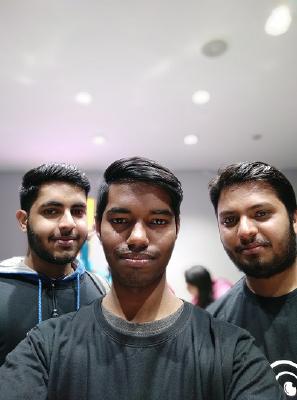 "Photo Workshop Session"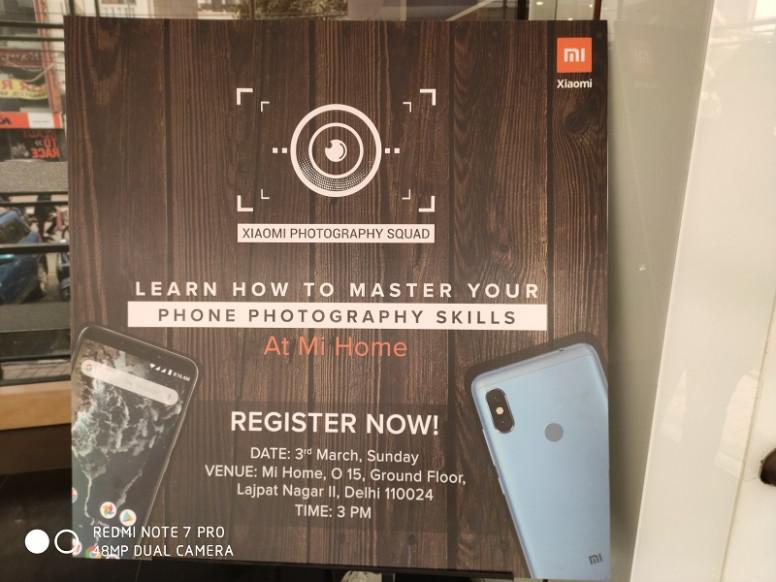 The Photo Workshop started as per the given time i.e. 3:30 PM and everyone was excited to learn new things aboout Phone Photography skills.
Let's take a look at the photos from the Workshop Session: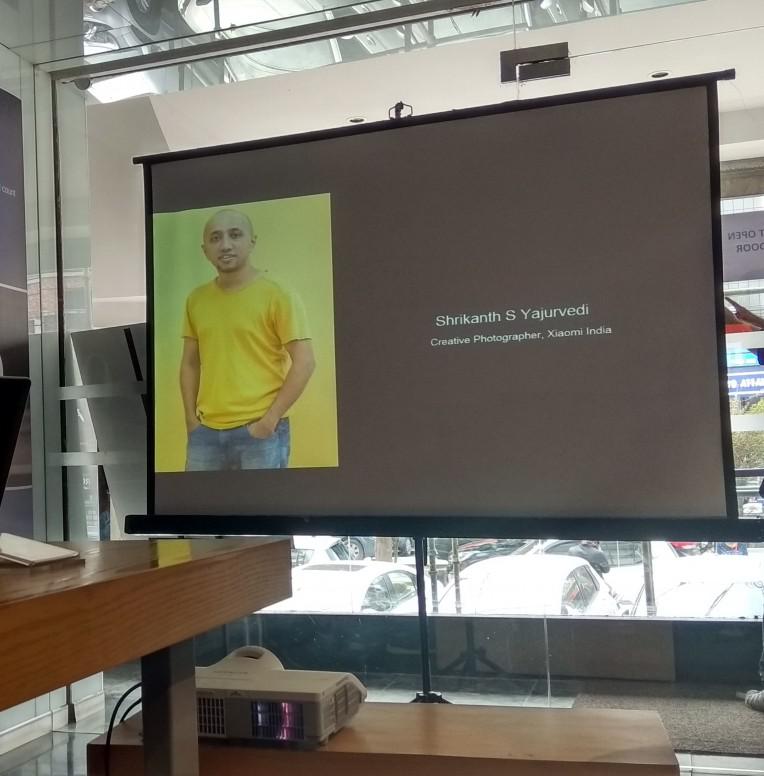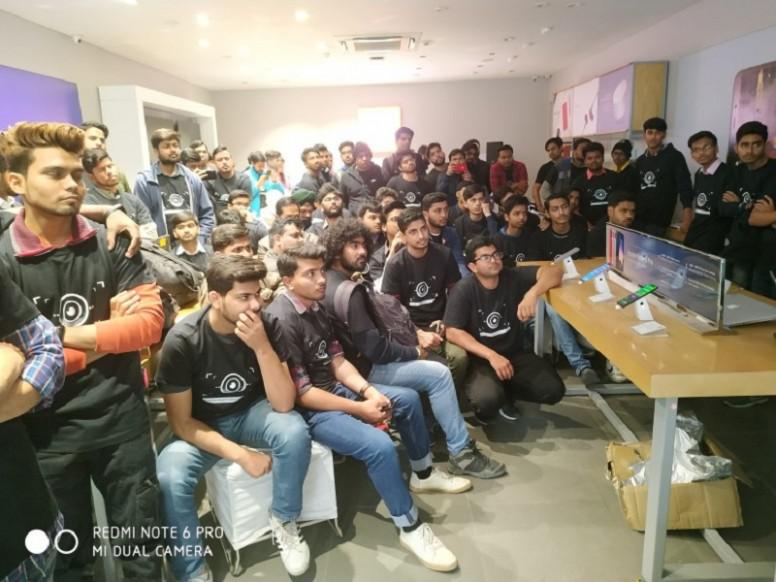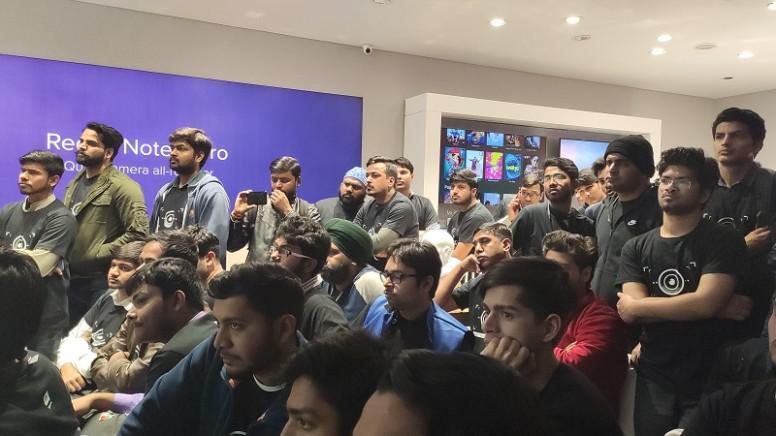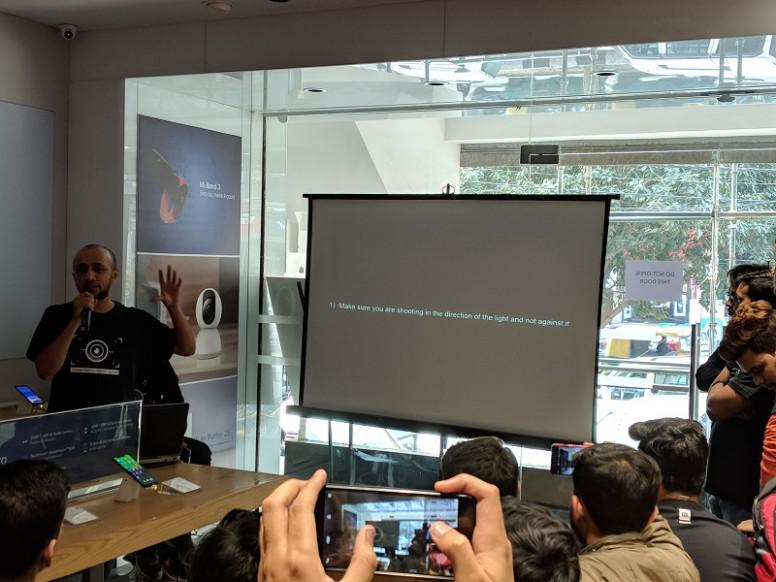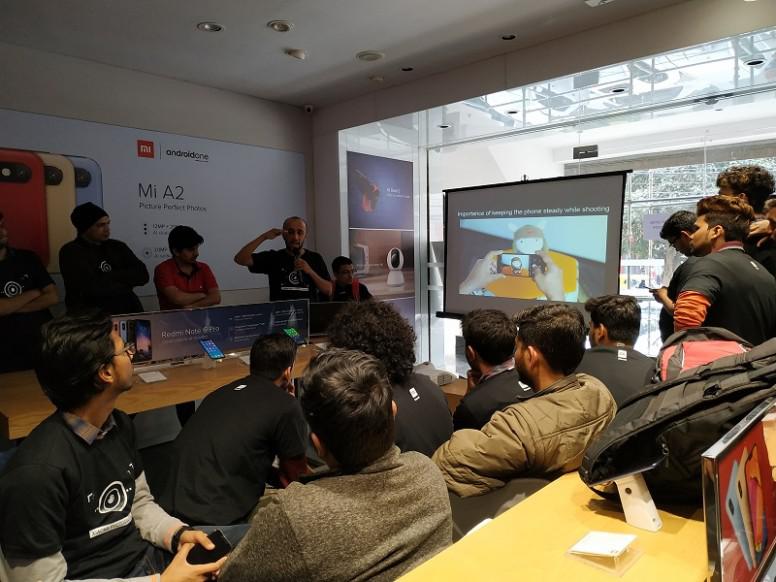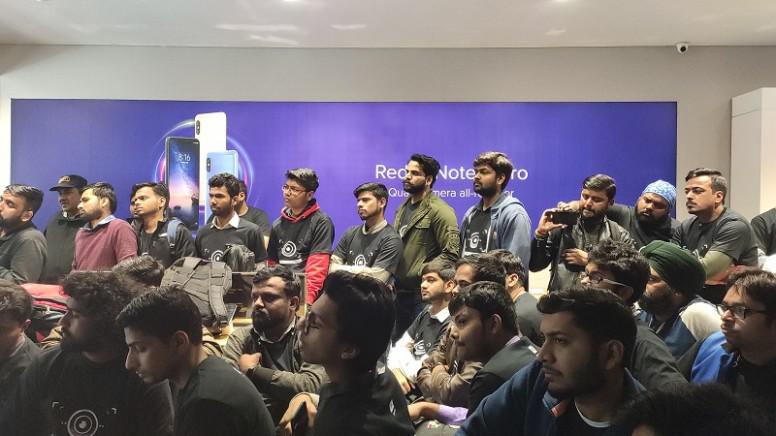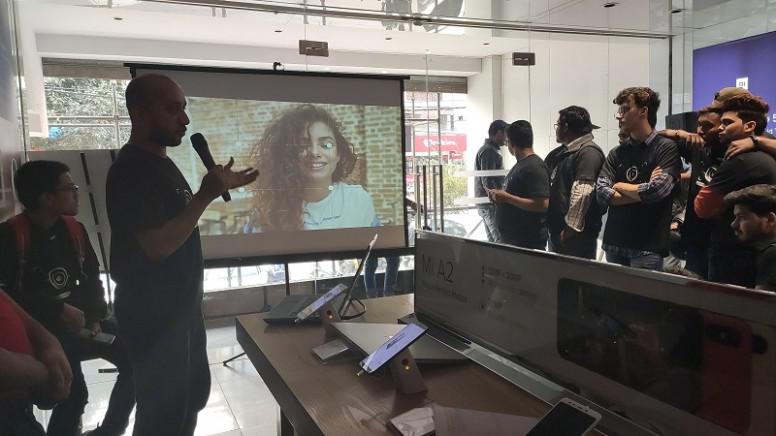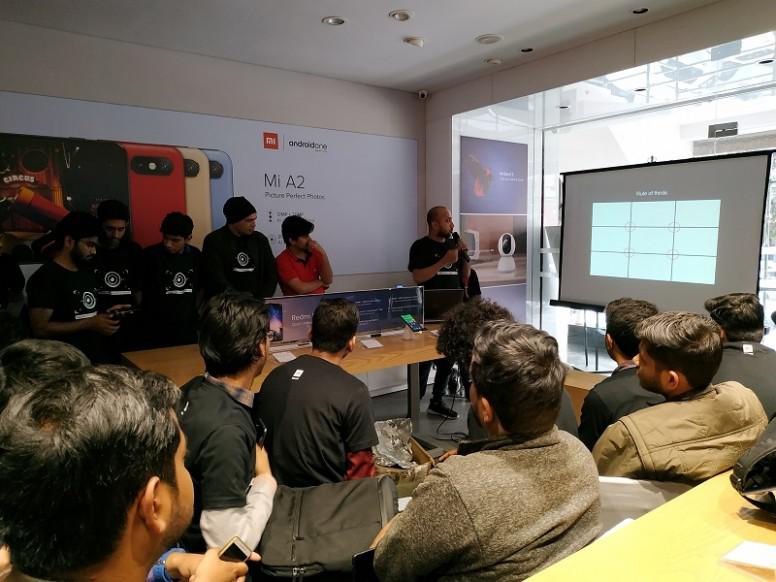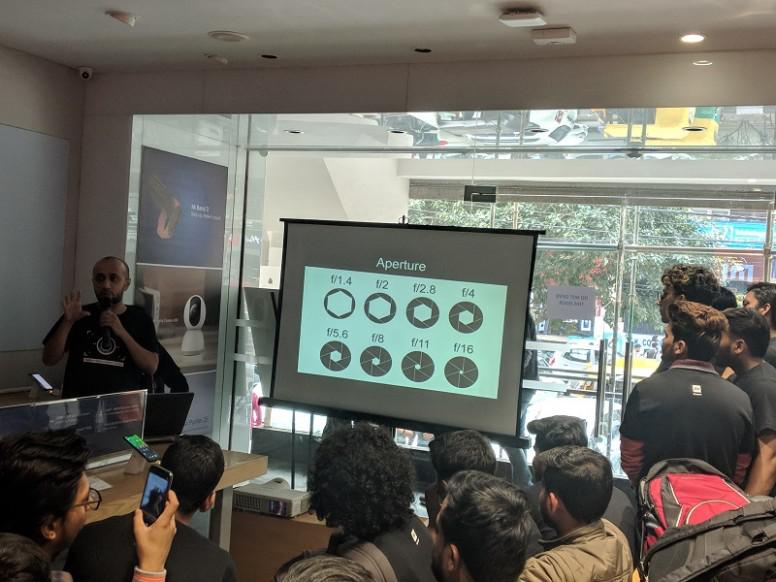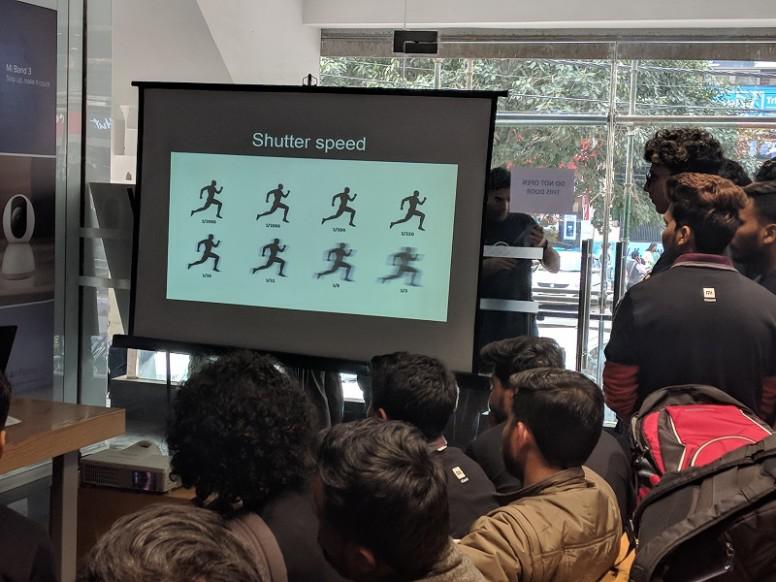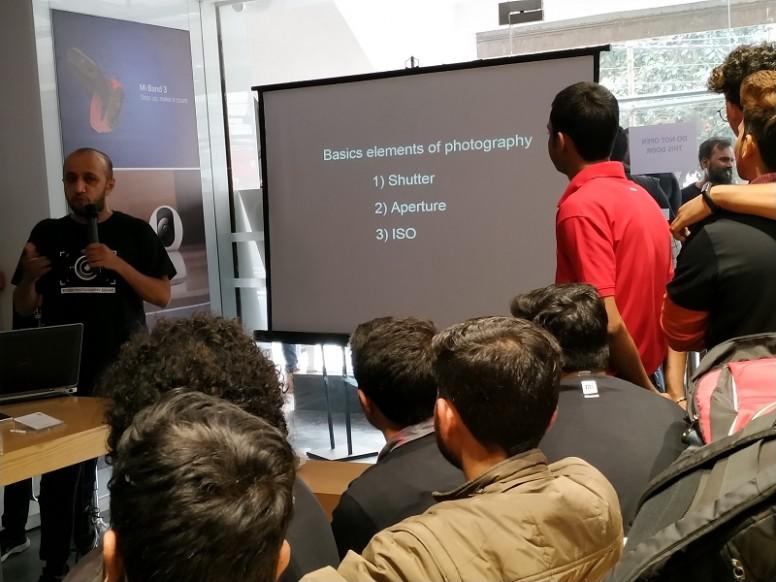 The Photo Workshop Session by 'Mr Shrikanth' can be summed up in the words of Resham Das who is a member of our club and attended the same that day. He mentioned his experience in the following words in his Recap thread:
The session by him focused on how smartphone camera can be utilized in an optimal way to get the best results while clicking images through it. Although I myself am not a photographer but I do like to capture moments on phone, it was an effective session for me too as I got to know about the working principles of some basic but crucial elements in photography such as - shutter speed, aperture and ISO, the rule of third, importance of physical distance among photographer, subject and background, the golden hours and finally how important it is to clean the lens before a shot. The interactive session by Mr. Srikant proved that even mobile camera has the ability to form magical pictures if handled properly.
-Resham Das
Mi Fan and Mi FC Delhi Member
One Photoshoot with the centre of attraction during the Photo Workshop session i.e. 'Mr Shrikanth'. Give a shout out for him as he made us aware about many tips and tricks and things that we should keep in mind while clicking photos.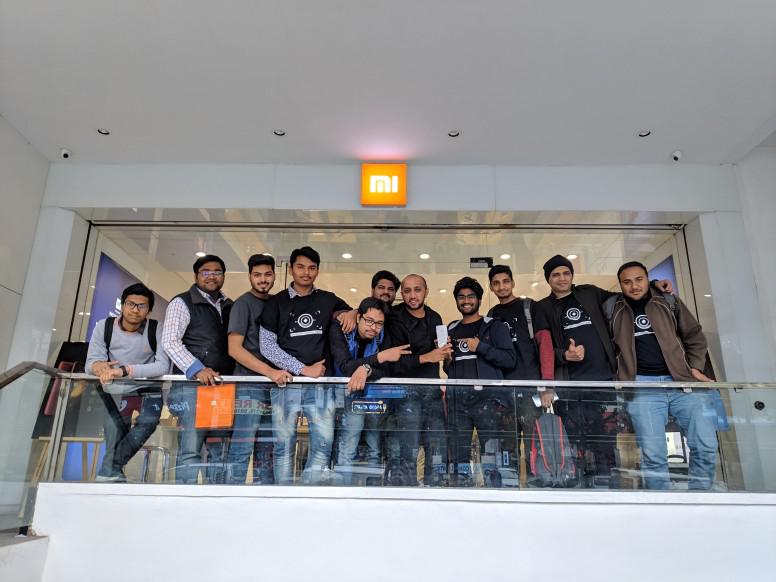 Before leaving the venue, its a custom of our club since long back and a mandatory practice to take a group Photo of everyone.
Let's have a look at the crowd of 84 fans excluding the officials because by including them the head count goes to almost 100. Let's settle with 100 then.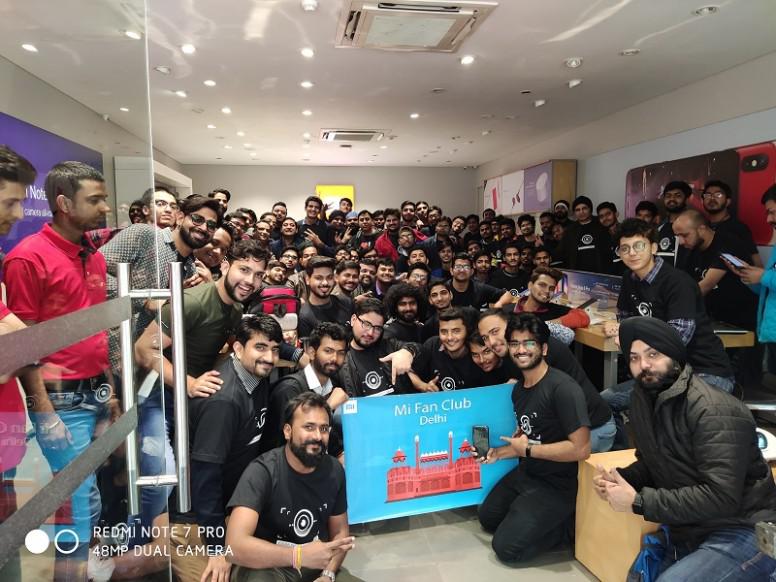 Thank You guys! You all are awesome.
After going back from the Fan meet; one of our club member Anu Chaudhary shared a shot on our official Mi Fan club Group on Telegram which he took keeping in mind the Rule of third.
Check the photo below
and oh!
the person posing is Anil Kumar Yadav.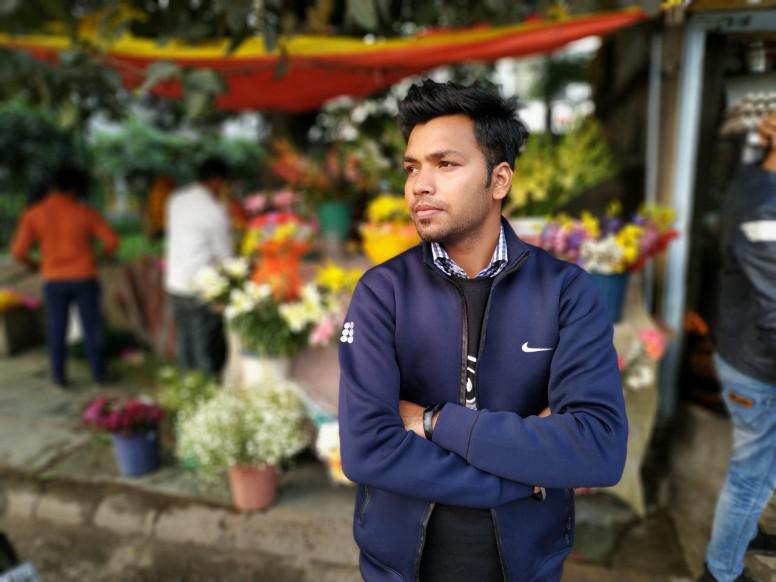 Bravo Guys!!
After the Fan Meet ended we all left for our home with happy faces.
Check the last selfie taken by me from the 48 MP Camera Beast!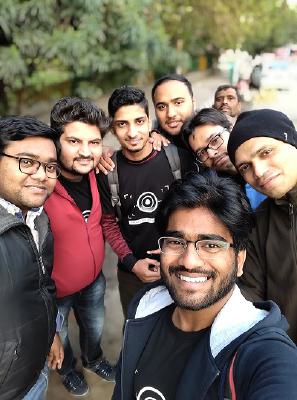 Ah! I love this shot. xD
Thank you everyone for Sparing your valuable time and going through this looooooooonnnggggg thread. I didn't wanted to miss out on any details.
Hope you liked it and do Reply and let me know how you felt about it. Your feedbacks are most welcomed.
Hope you all enjoyed alot. We will meet again time. Till then take care. Bye bye!!
For the People who are from Delhi and not a Member of the Club yet and want to join the club they can go through the below link. Just click on the Join link:
Alternatively, If you are already on Telegram then you can directly contact the club Presidents and ask them to add you in the club. Here are their TG links:
You can also follow us on our official Instagram and Twitter Handles.
Links are given below:
ABHIJEET KUMAR
President - Mi FC Delhi.