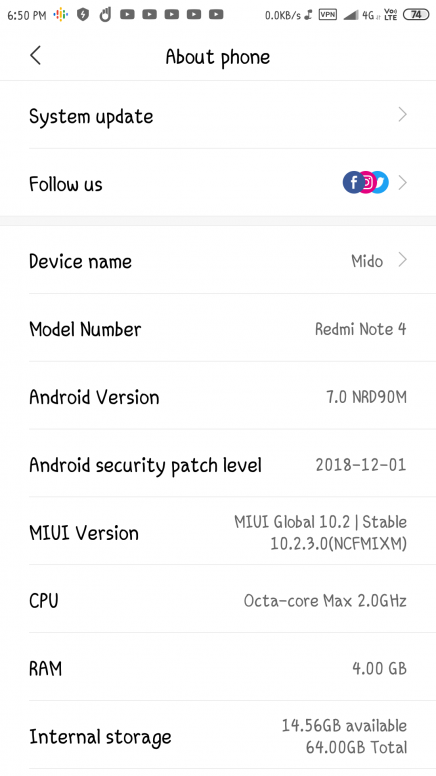 The latest MIUI update 10.2.3.0 brings in some bugs and performance issues on Redmi Note 4.

1. The UI animation, scrolling thorough home screen, app opening animation stutters a bit especially when there are several apps like 3 or 4 apps in the background e.g. Instagram, Facebook lite, Opera mini etc.

2. Scrolling through Insta feed feels kinda gittery. And this is not like the previous update. So definitely there's some performance decrease.

3. The Ram management is not good. They again f****d up the ram management. For example if I open YouTube and pause a video and then open Insta scroll through the feed for 1 or 2 minute then YouTube would reload. So yeah fix this @Xiaomi.

Till now i have faced this issues. So if anyone of you who have Redmi Note 4 and updated to the latest 10.2.3.0 build give your feedback here and also through the feedback app.

Thanks for being patient and read the whole thread.