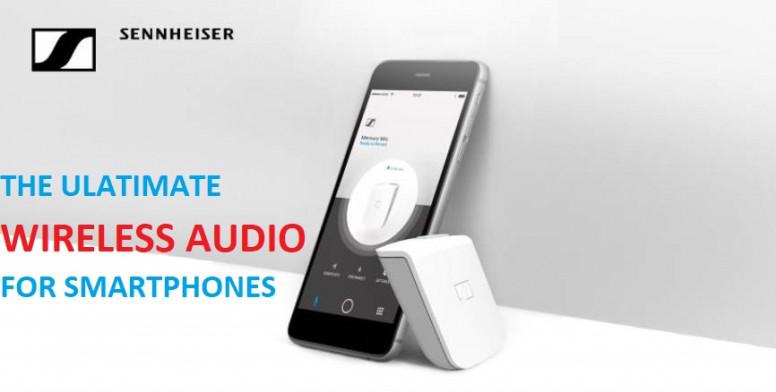 Hello Mi Fans!
Many people now use smartphones to create social media content, but need a solution for audio, so the sound used has the same quality of the video recording of many of the modern smartphones. Sennheiser offers a number of clever audio solutions. Sennheiser is announced its latest Memory Mic. The latest microphone from the company is designed to enhance the audio experience while creating varied kinds of content, taking care of different requirements, the Memory Mic can work seamlessly with both, Android as well as iOS.Sennheiser's Memory Mic wireless microphone for smartphones enables the creation of quality content at the touch of a button. It is a small, lightweight microphone offering excellent sound and works at any distance from the smartphone. So without wasting your time let's talk about Sennheiser wireless microphone now.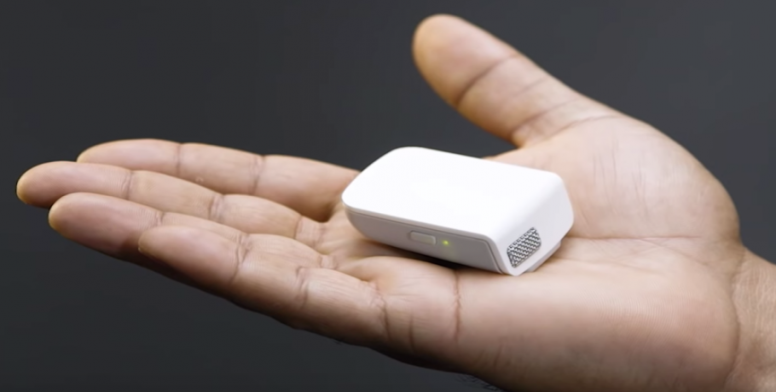 Measuring 2 by 1.5 by 0.6 inches (HWD) and weighing a mere 1.1 ounces, the plastic Memory Mic is a small grayish device that looks like an old beeper or some type of medical monitor. While it could look better (since it will often be visible on camera), it's a home run from a functionality standpoint. The mic has a shirt clip that is made of flexible silicone material and snaps into place effectively thanks to magnets. On its top panel, you'll find the grille protecting the mic capsule. The bottom panel houses the USB-C connection (a USB-C charging cable is included), and the right side panel houses a power/pairing button with a status LED next to it. It can be connected to any smartphone using Bluetooth, weighs in at 30 grams and can be attached to any clothing via a magnetic clip. The microphone also offers a condenser capsule with omnidirectional pick-up pattern and is thus resistant to wind noise.
Connectivity:Bluetooth 4.1 or later; WLAN IEEE 802.11 b/g/n
Transmission frequencies: 2.4 to 2.4835 GHz
RF output power:≤ 10 mW
Max. sound pressure level: 119 dB SPL
Capsule pre-polarised:condenser microphone
Pick-up pattern:Omni-directional
Frequency response: 100 – 20,000 Hz
Data stream bit resolution: 48 kHz/16 bit
Operating time: ≤ 4 h
Power supply rechargeable lithium-polymer battery: 3.7 VDC, 360 mAh
Charging current:5 V, 500 mA via USB
Charging time: 70% charge: ≤ 1 h; 100% charge: ≤ 2 h
Dimensions: approx. 51 x 37 x 16 mm
Weight:approx. 30 g
Temperature range: Operation: 0°C to +40°C; Storage: -20°C to +70°C

One touch synchronization of audio and video: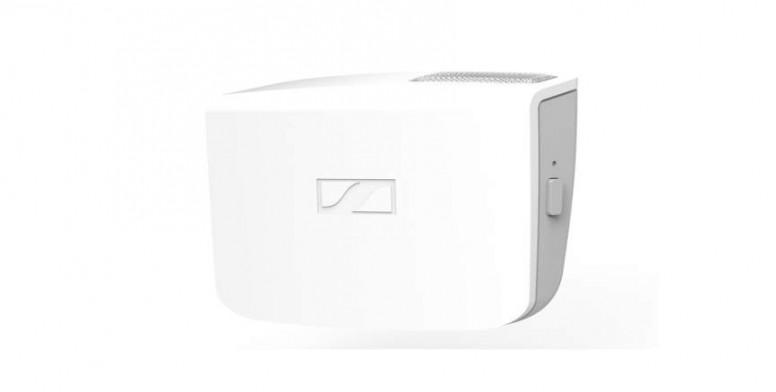 For recording, the Memory Mic is simply synced with the app via Bluetooth, attached with its magnetic clip to the clothing of the person you want to film and you're ready. When recording with the Memory Mic, the integrated microphone of the smartphone is also active and works to concurrently pick up ambient sound. Using the dedicated audio mixer of the Memory Mic App, the user is able to select the optimum balance between ambiance and the audio captured with the Memory Mic at a later point in time. As the wireless Memory Mic does not occupy any input on the smartphone, journalists can still employ additional accessories such as a gimbal or connect an additional wired microphone for interviews.
High sound quality for vlogs, documentary and home videos: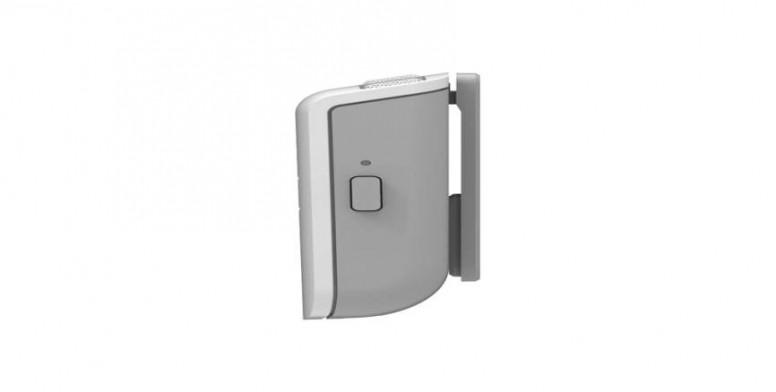 The Memory Mic also uses a phone's microphone to pick up ambient sound and select the optimum balance between ambiance and the audio captured with the Memory Mic at a later stage. The microphone can be paired with an iPhone with a HAND MIC Digital or the ClipMic digital for when using at interviews. The Memory Mic can also be paired with Sennheiser's own AMBER Smart Headset for spatial 3D audio recordings.
Memory Mic video and audio recording app through the App Store or Google Play: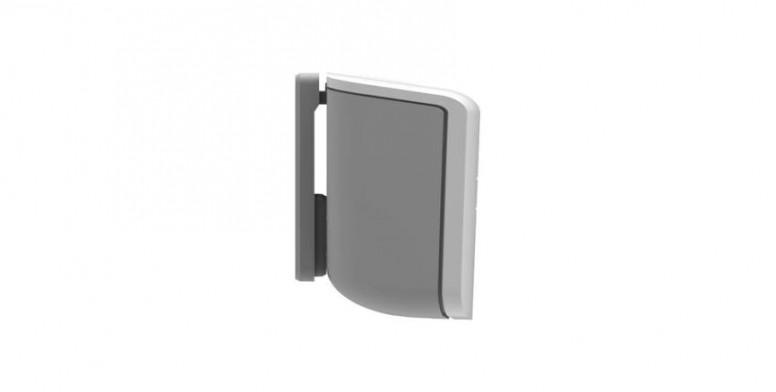 Using the Memory Mic is as easy as downloading its companion app from the Apple App Store or Google Play and firing it up. After the app connects to your Memory Mic via Bluetooth, you can place it anywhere. Up to four hours of audio is kept in the microphone's internal storage, so you won't have to worry about moving out of range. Best of all, the audio will automatically synchronize with your smartphone video while using the app.
Records at any Distance: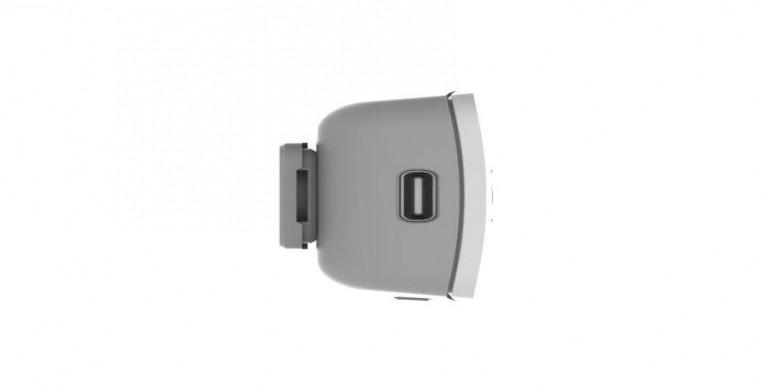 For example, the ultra-compact receiver can be connected directly to a camera's XLR audio input or to a DSLR camera using the mini-jack audio-in. The system automatically searches for free frequencies for audio transmission and, when matched with the camera, automatically adjusts the gain to the sound source. AVX is available in sets with a wireless microphone or bodypack transmitter or as a Combo Set.
Lightweight and Discreet Housing: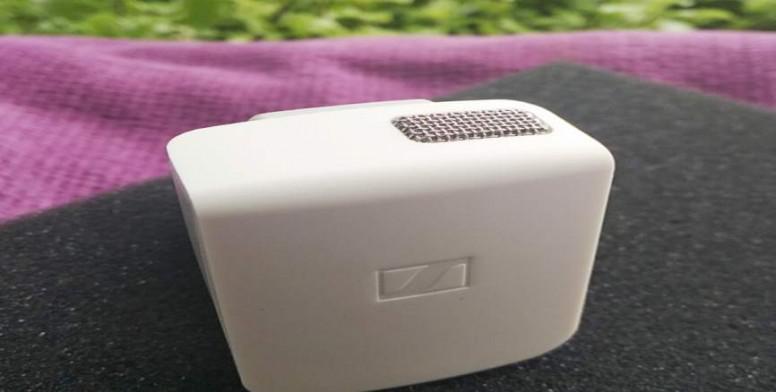 Setting up the mic to medium sensitivity improved things dramatically, and our recording was crisp and clean. Even for a session during which we had music playing through speakers nearby, the mic recorded both my voice and the speaker audio clearly, without distortion. Still, it's hard to understand why, exactly, Sennheiser didn't just load the app with a gain fader that can be moved manually to precise settings. There's no guarantee that the three rigid sensitivity settings of a low, medium and high will match ideally with your sonic environment or recording subject. Perhaps an app update can address this in the future it seems unlikely the sensitivity settings are baked into the hardware.
Smooth and wireless audio recording, no drop-outs: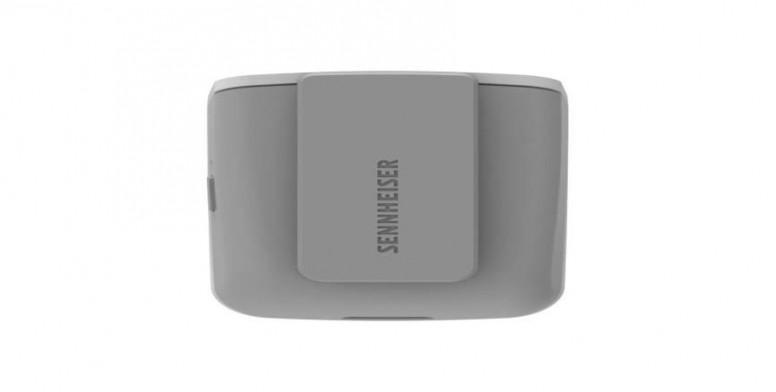 Whether it is for wedding videos, vlogs or documentation: in an entertaining lecture, John McGregor from Sennheiser presents the best audio equipment for different recording scenarios and application areas. John McGregor was active for a long time as a sound engineer and lecturer in audio technology before joining the Sennheiser Sound Academy, where he works on subjects such as "Audio4Video" and others sounds. so it is excellent for best audio recording without any drops.
Check out the Sennheiser Memory Mic here
Audio is really at the heart of every video. Sound not only sets the atmosphere and evokes emotions, but high sound quality remains an important area for differentiation and a hallmark of quality for video content. Understanding this and the needs of today's evolving Indian content creators, we are really excited to offer the Memory Mic to our audience. This wireless microphone is extremely convenient to use, lightweight and offers a fantastic combination of audio quality, price and mobility.
Be the first to be informed: Follow us
Recommended Threads:
Big Thanks to
Thanks to Our Beloved S Mod @Furqaan Saikh And Our Mods @Patitapaban & @Harisankarg For Continuous Inspiration And Guidance And Supervision.
Thanks for Reading
So, what do you think about this Sennheiser Memory Mic? Please share your thoughts in the comment section below
Rate