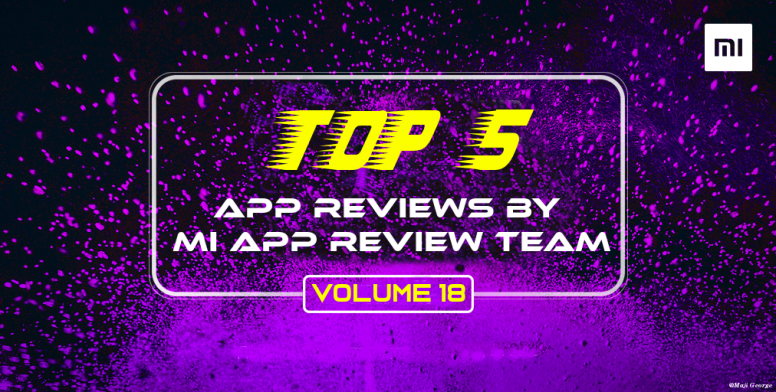 Hi Mi Fans!!
Greetings and wishes to you all from the App Review Team. Welcome back to another new volume of our Weekly App Review roundup. Nowadays there is an app for everything. You wake up in the morning with an alarm app and go back to sleep at night wishing good night to all of your friends with another app. This time we share one-stop thread for you. Mi Community App Review Team is the one-stop destination for all your apps needs. This is indeed where we compile the best of App Review threads you might have missed. Keep reading!



[ART] Milky Match: Peko Puzzle Game

Author: Maji George

Milky POP is an addictive puzzle game that you can enjoy featuring your favourite Peko-chan! The games are a Match of colourful blocks to blast them and create special items to destroy obstacles! Use your intuition and your brain to solve various puzzles, achieve high scores, and try to earn all three stars in stages! Finally, You will Receive daily rewards for helping Peko throughout many puzzle adventures! So, Let's play together!
Read More: https://in.c.mi.com/thread-1789370-1-0.html
Robot Car War Transform Fight
Author: Akash008

Good gaming app make your bore time a fun time with this app. The cars in this game converts into robots like TRANSFORMERS. Good to see this type of game in only around 40mb. Good graphics with fun. This app made by Tech 3d Games Studios.
Read More: http://in.c.mi.com/thread-1790355-1-0.html
Swayam - Education for Life!
Author: Hrishee

Many people in our country lack of technical skills. The main aim of this app is to bring the best teaching resources to all the people of our country at free of cost. This application is one of the best which the government has done until now. Swayam is a one-stop destination to find a huge number of certified courses. It consists of all the courses required for a student from his 9th standard to his post-graduation. It was designed to have courses handy anywhere and at any time. So let's go in-detailed about it.
Read More: http://in.c.mi.com/thread-1793096-1-0.html

Battle enemy units to defend your base and save the world. Gunship Battle is now back as a new MMO Strategy game, Gunship Battle Total Warfare! Become an Admiral and lead your troops to end the battle and dominate the ocean.
Read More: http://in.c.mi.com/thread-1792153-1-0.html

2ndLine is a second US or Canada phone number that works on your smartphone, tablets as a full-featured business phone system, designed for mobile professionals, freelancers, and entrepreneurs. Call and message from a separate number on devices you and your team already have, via Wi-Fi or you existing cellular network, with anyone in the U.S. and Canada.
Read More: http://in.c.mi.com/thread-1776399-1-0.html
That's all from the App Review Section for reads this week. Hope to see you all with a new beautiful compilation Next Series. For now, I would like to thank all my fellow App Review Team Members for contributing their time and efforts to share these amazing threads for our Mi Fans. Don't forget to vote for your favourite threads and share your thoughts in the comments section below!
Previous volumes:

Vote for your favourite review from the list and help us
improve!