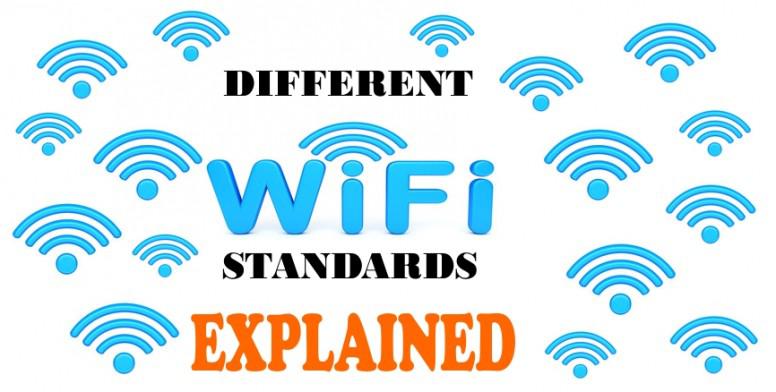 Hello Mi Fans,
If you have ever tried to buy a wireless router or a networking device you must have come through different WiFi Standards. Since Wi-Fi was first released to consumers in 1997, WiFi standards have been continually evolving – typically resulting in faster speeds and further coverage. As capabilities are added to the original IEEE 802.11 standard, they become known by their amendment (802.11b, 802.11g, etc.). Your router, laptop, tablet, smartphone, and smart home devices all use different wireless standards to connect to the internet. Wireless standards change every few years, too. Updates bring faster internet, better connections, more simultaneous connections, and so on.

For most of us, these different terms are too confusing and we also get confused at the time of purchasing wireless gadgets. So, here I bring to you the solution to this problem. Enjoy Reading!
WiFi Standards: The Meaning!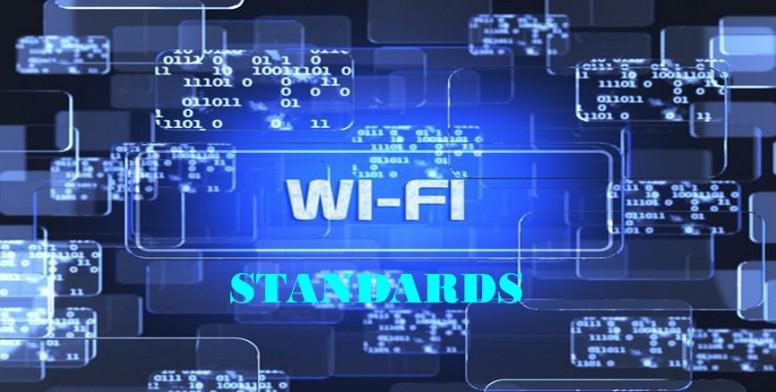 WiFi relies on a simple idea: instead of sending signals through a wire, send through through the air. Its evolution follows the same route as the telephone: first telephone calls were transmitted over wires, then the air. Networks went the same way — first with thick cables, then smaller faster ones, and now transmitted through the air all the way to satellites in space. So, the Wi-Fi standards are nothing but a set of services and protocols that dictate how your Wi-Fi network (and other data transmission networks) acts. The most common set of standards you will encounter is the IEEE 802.11 Wireless LAN (WLAN) & Mesh.



To help ensure compatibility with different pieces of hardware and networks, you'll often find that products support multiple, if not all of the standards at the same time. You may have seen a listing like Wi-Fi 802.11 a/b/g/n/ac/ax on the spec sheet for many smartphones, which covers all of the oldest and most common modern standards. Much of the renaming has simply come about to help define incremental improvements to the standard, mostly in terms of speed increases. More recently, WiFi has been splitting into some quite different branches, but we'll get to those in a minute.




Who Sets Different WiFi Standards? The Standard Body!




You all might be eager to know that who sets these different standards or who is the creator? The answer to this, is IEEE (Institute of Electrical and Electronics Engineers). These are the people who sit around and decide things like how many bits are in a byte and the standards for encryption. They're not going to come to a company's house and take their lunch money if they don't comply, but companies participate and go along with that the IEEE standards decides so their things work well together.




From this group, we get various flavors of WiFi. They're all called the IEEE 802.11 standard with the letter after the 802.11 numbers. The usual rule is the higher the letter, the faster the speed of the network. Almost all of these function over a range of about 30 meters (150 feet).




The Evolution Of WiFi Standards!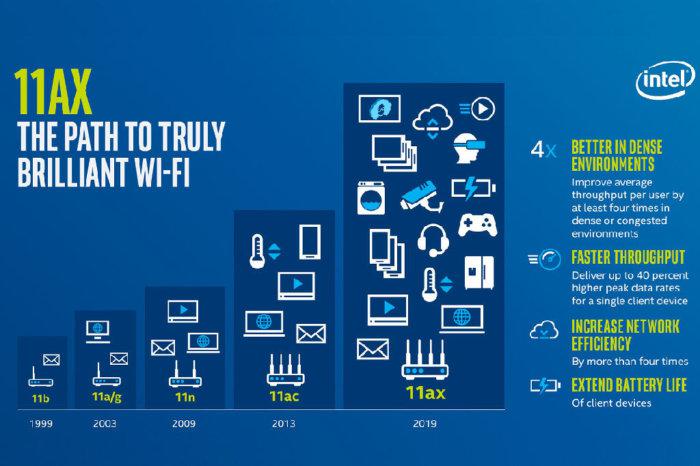 These standards, with names such as 802.11b (pronounced "Eight-O-Two-Eleven-Bee", ignore the "dot") and 802.11ax, comprise a family of specifications that started in the 1990s and continues to grow today. The 802.11 standards codify improvements that boost wireless throughput and range as well as the use of new frequencies as they become available. They also address new technologies that reduce power consumption.
Not all old Wi-Fi standards are obsolete. At least, not yet. Here's a breakdown of how the most commonly used versions compare:
IEEE 802.11: The original! Created in 1997, this now-defunct standard supported a blazing fast maximum connection speed of megabits per second (Mbps). Devices using this haven't been made for over a decade and won't work with today's equipment.

IEEE 802.11a: Created in 1999, this version of Wi-Fi works on the 5GHz band. This was done with the hope of encountering less interference since many devices (like most wireless phones) also use the 2.4GHz band. 802.11a is fairly quick too, with maximum data rates topping out at 54Mbps. However, the 5GHz frequency has more difficulty with objects that are in the signal's path, so the range is often poor.

IEEE 802.11b: Also created in 1999, this standard uses the more typical 2.4GHz band and can achieve a maximum speed of 11Mbps. 802.11b was the standard that kick-started Wi-Fi's popularity.

IEEE 802.11g: Designed in 2003, the 802.11g standard upped the maximum data rate to 54Mbps while retaining usage of the reliable 2.4GHz band. This resulted in widespread adoption of the standard.

IEEE 802.11n: Introduced in 2009, this version had slow initial adoption. 802.11n operates on both 2.4GHz and 5GHz, as well as supporting multi-channel usage. Each channel offers a maximum data rate of 150Mbps, which means the maximum data rate of the standard is 600Mbps.

IEEE 802.11ac: The ac standard is what you will find most wireless devices using at the time of writing. Initially released in 2014, ac drastically increases the data throughput for Wi-Fi devices up to a maximum of 1,300 megabits per second. Furthermore, ac adds MU-MIMO support, additional Wi-Fi broadcast channels for the 5GHz band, and support for more antenna on a single router.

IEEE 802.11ax: Next up for your router and your wireless devices is the ax standard. When ax completes its rollout, you will have access to theoretical network throughput of 10Gbps—around a 30-40 percent improvement over the ac standard. Furthermore, the wireless ax will increase network capacity by adding broadcast subchannels, upgrading MU-MIMO, and allowing more simultaneous data streams.

Conclusion:
With the new standards coming, what's the best way to prepare? Things aren't going to stand still and wait. Already, older devices are finding it harder and harder to connect to a modern WiFi world, like older tablets and portable gaming systems. To keep compatibility, make sure that routers purchases can support legacy devices and be upgraded in the future. If there's already a network in place, it's a good idea to understand how the network works.
I hope this should clear all of your doubts. Still, have any doubts? Ask in the comments section right below!
Image Credits: Google Images
Thank you for Reading!
Rate