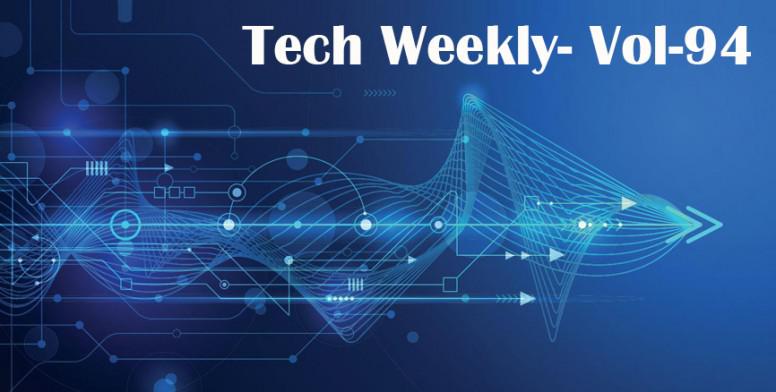 Hello Mi Fans,
Technology refers to methods, systems, and devices which are the result of scientific knowledge being used for practical purposes. The purposeful application of information in the design, production, and utilization of goods and services, and in the organization of human activities Technology can be described in many ways. So without wasting time let's check out what we have for you this week from our Techie Team.
MobiScribe: The E-Ink Notepad!



Hello Mi Fans!

Papers are really important in the life of people as we can write and do our best thinking on it but because of Papers, we are cutting down lots of trees which are one type of loss we are creating in the present life on Earth. Everything is changing except one which is paper but now it's time to stop using papers and cutting trees using MobiScribe.

Technology is changing everything but using the MobiScribe there is nothing for you to change the way you used to write on Papers but you will get more benefit rather than just simply writing on it because of its features. The issues which people used to generally face while writing simply on normal Papers using MobiScribe those issues are gone.

Know More- http://in.c.mi.com/thread-1795641-1-0.html
Qualcomm 3D Sonic Sensor: Ultrasonic Security Beyond The Screen Deep!
By- J C Paul




Hey Mi Fans!

The in-display fingerprint sensor is the newest trend in smartphone security. Almost all smartphones that were launched in 2k18, have such type of fingerprint sensors. It's claimed, these sensors are the best when it comes about security but in reality, these aren't still as fast or as reliable as the captive fingerprint sensors. To make a conclusion, in this case, Qualcomm had announced its 3D Sonic Sensors - FIRST commercial ultrasonic fingerprint sensors under the display. 3D Sonic Sensors - sensors that analyse the ultrasonic waves for measuring the fingerprints. Well, it's being said these are the thinnest, the highest performing and the most reliable ones - that indeed sounds interesting. So let's check it out.

Know More- http://in.c.mi.com/thread-1795815-1-0.html
Gate: The Portable Camera Smartlock!
By- Hari Sankar G
Hello Mi Fans!

As various smart home components become more and more generic, manufacturers have started looking for new tricks to distinguish their products from the rest of the crowd. Here's one idea: Take a key feature from another product category and incorporate it into your gear. Meet Gate: The Portable Smart Lock, billed as the first smart lock with an embedded camera. Gate camera-equipped smart lock always watches your home as your personal doorman. This is the first all-in-one solution for home access. With Gate, you can lock and unlock your door for trusted individuals anywhere, anytime. You'll never miss a guest or a package again.

Know more-
Sennheiser Memory Mic: The Ultimate Wireless Audio For Smartphones!
By- BHARATKUMAR BHAGAT




Hello Mi Fans!Mi Fans!

Many people now use smartphones to create social media content, but need a solution for audio, so the sound used has the same quality of the video recording of many of the modern smartphones. Sennheiser offers a number of clever audio solutions. Sennheiser is announced its latest Memory Mic. The latest microphone from the company is designed to enhance the audio experience while creating varied kinds of content, taking care of different requirements, the Memory Mic can work seamlessly with both, Android as well as iOS.Sennheiser's Memory Mic wireless microphone for smartphones enables the creation of quality content at the touch of a button. It is a small, lightweight microphone offering excellent sound and works at any distance from the smartphone. So without wasting your time let's talk about Sennheiser wireless microphone now. Know More- . Know More-

http://in.c.mi.com/thread-1795300-1-0.html
Thanks to the authors for your contribution and sharing updated technology information to Mi Fans.
Please Vote and share your feedback in reply.
Rate