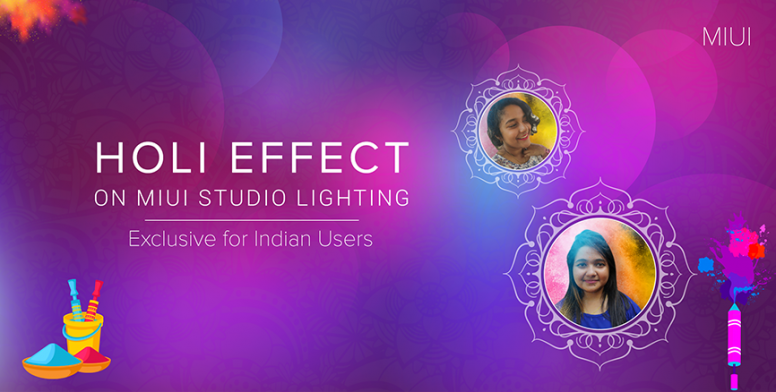 Hi MIUIsers!
The special occasion brings us the new enthusiasm well your MIUI is not behind with the idea of recapitulating the memories and keeping it more memorable. Holi brings us the joy-filled with colors, to make it more practical MIUI Studio Lighting introduces new Holi effect.


Note:




1. This feature is only available for the devices which have the Studio lighting feature.
2. Holi effect is currently available on the latest Beta ROM. It will soon available for stable users as well.
3. This holi effect is only available for Indian users.
4. For now, Studio lighting feature available only on Redmi Note 6 Pro, Redmi Note 7 Pro, Redmi K20, Redmi K20 Pro and POCO F1.
Holi effect on MIUI Studio Lighting:
Available exclusively on India for Redmi Note 7 Pro & more!


Let's see how it works!

✒ Steps:

Take one portrait shot using the default MIUI Camera.
Now open your MIUI Gallery App.
Open the captured photo from the Gallery.
You will see a lens icon on your screen as shown in the screenshot below.
Tap on that lens icon.
Now tap on "Studio Lighting".
Swipe right-to-left and tap on the last effect that is Holi effect.
After that just tap on "✓" (right) tick to save it.


That's all :)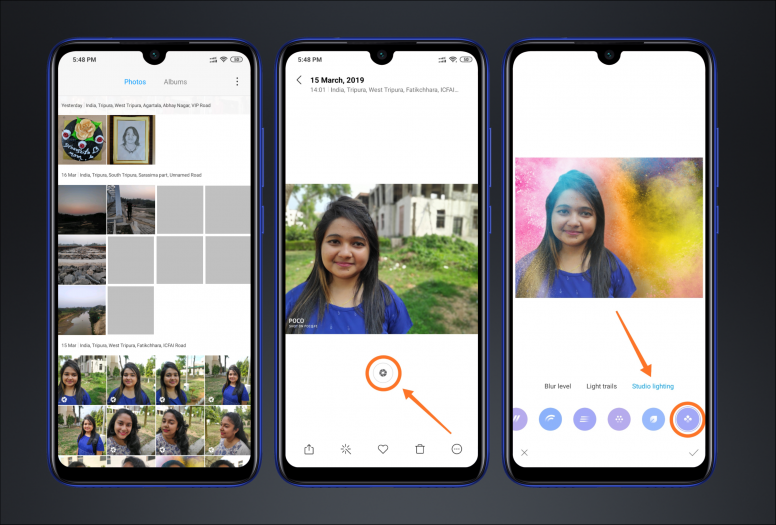 One Sample Photo of Holi Effect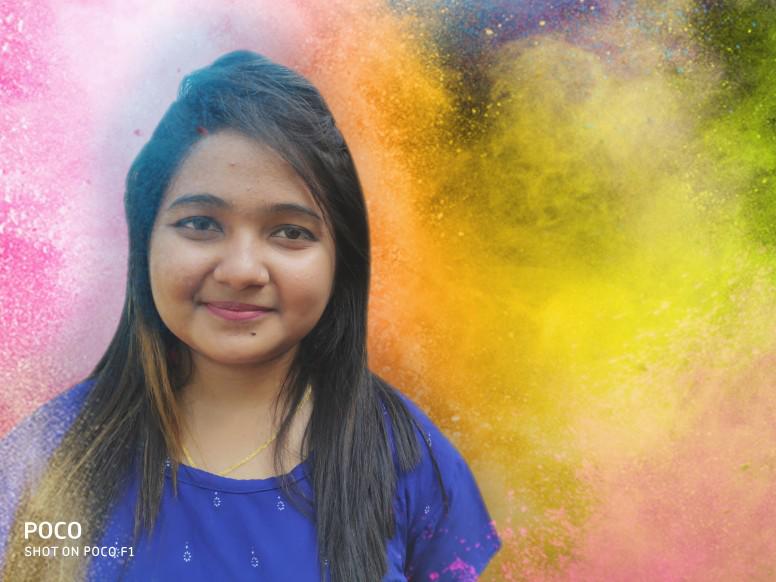 Other Studio Lighting Effects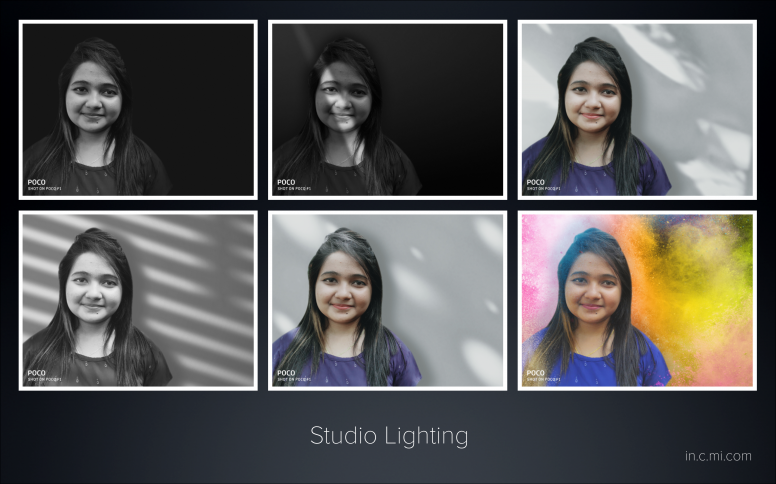 Please comment below if you like this Holi effect!



✒ FAQs:
Q: Why I can't able to apply any studio lighting effects on my photo?
A: Studio lighting works on photos where faces take large space.

Q: I can't see any lens icon, why?
A: If you have a single front camera and you captured a portrait shot using this single front camera, then it'll not be work. It will only work with a dual-camera setup (front or back doesn't matter).



Ready to go colorful?

Happy Holi!
Rate