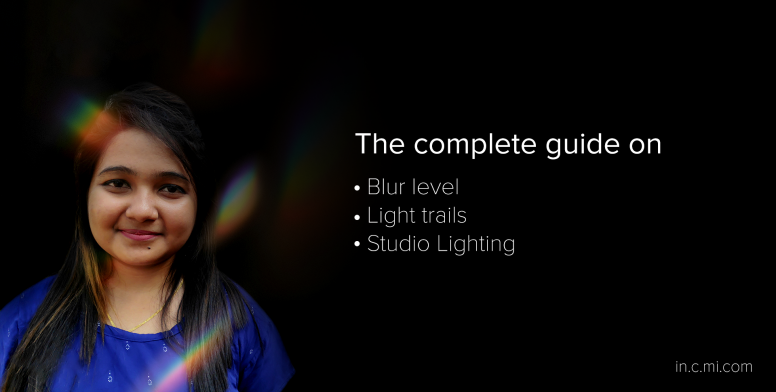 Hello, MIUIsers!
Smartphone cameras have been evolving rapidly and might replace even entry-level mainstream cameras. If you have ever wondered about taking studio-like shots with your smartphone then look no further because MIUI brings you the power to enhance your photography skills a step even further. Xiaomi brings you professional grade photography enhanced by the power of AI right on your palms.


Note:




For now, these features are available only on Redmi Note 6 Pro, Redmi Note 7 Pro, Redmi K20, Redmi K20 Pro and POCO F1.
Let's see how it works!

✒ Steps:

Take one portrait shot using the default MIUI Camera.
Now open your MIUI Gallery App.
Open the captured photo from the Gallery.
You will see a lens icon on your screen as shown in the screenshot below.
Tap on that lens icon.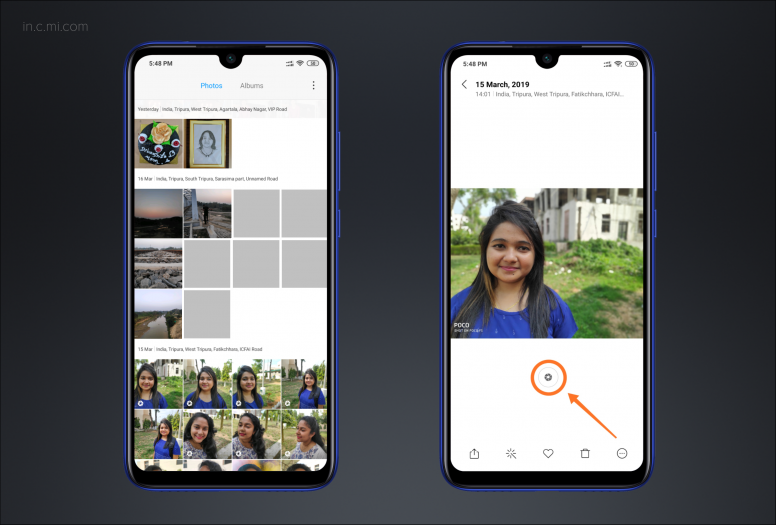 Blur level - Feature tour


Our smartphone cameras have a fixed aperture which isn't capable enough to capture images with a shallow depth of field at a satisfactory level. Thus MIUI brings you a whole new camera feature that lets you adjust the blur levels as well as focal points even after you've captured an image.

✒ How to control the blur level:

Tap on "Blur level".
Change the f-stop value by swiping the slider left to right or right to left.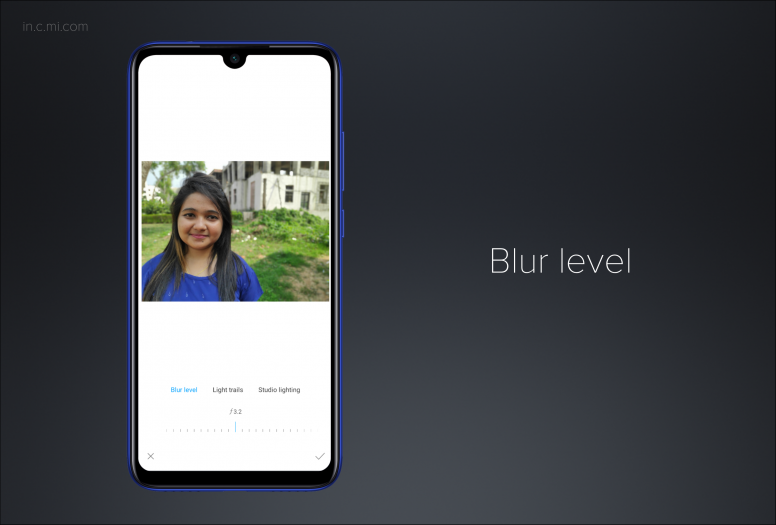 Light trails - Feature tour


Lights. Camera. Wait!!! No Light Trails???

Smartphone cameras are emerging out with new features every now and then. If you have ever looked into a photograph taken with a DSLR, you might have noticed the nice looking bokeh effects. What if we say our phones powered by MIUI can give you the same or even a fancier experience than the same old school stuff? Yes! We can and we did.

✒ How to use light trails:

Tap on "Light trails".
Now apply your favorite light trail effect from here.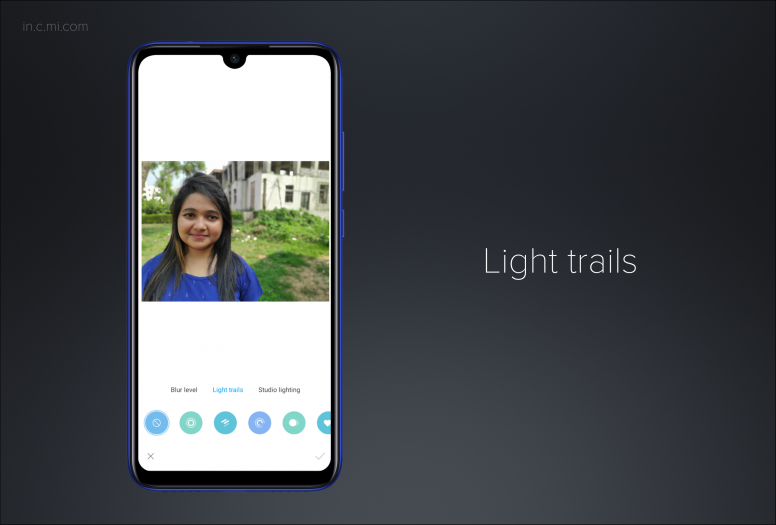 Some sample photos of Light trails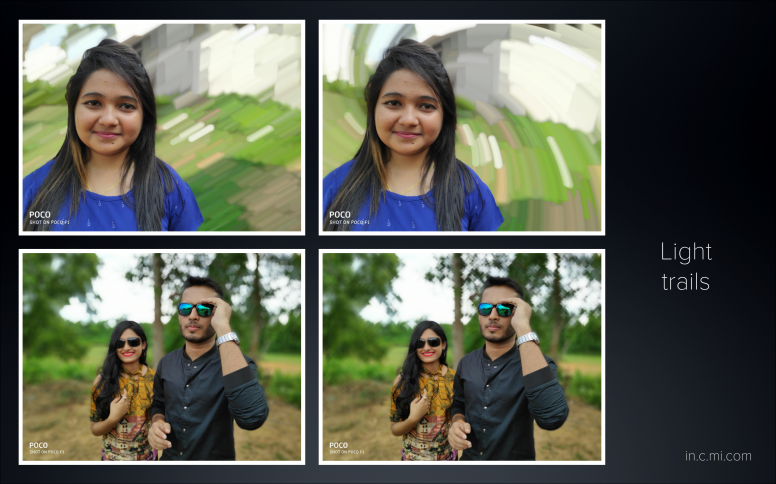 Studio lighting - Feature tour


Imagine yourself roaming around carrying a backpack stuffed with lights and reflectors for taking portraits and selfies on the street. Doesn't make sense right? What if we say that you can carry your whole lighting setup right inside your pocket? Yes! With MIUI, you can now adjust perfect looking lighting conditions right after you are ready for your next Instagram feed. Get your studio lights on today with MIUI.

✒ How to use studio lighting:

Tap on "Studio lighting".
Now apply your favorite effect from here.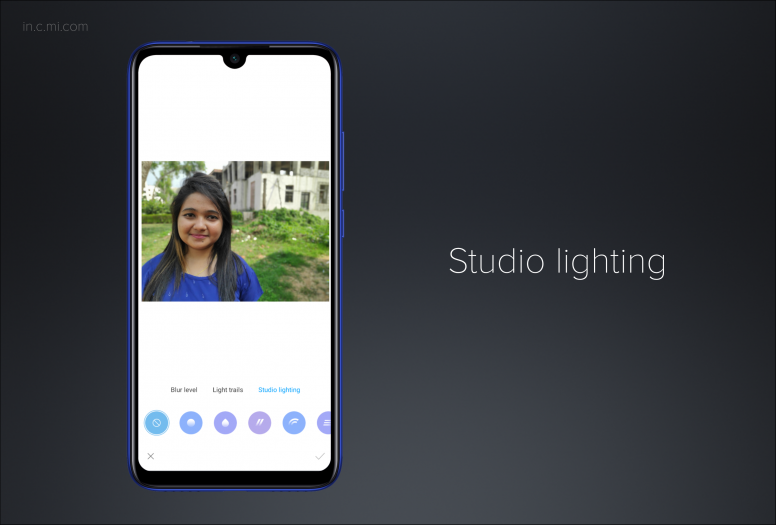 Some sample photos of Studio lighting



Please comment below if you like this thread!



✒ FAQs:
Q: Why I can't able to apply any studio lighting effects on my photo?
A: Studio lighting works on photos where faces take large space.

Q: I can't see any lens icon, why?
A: If you have a single front camera and you captured a portrait shot using this single front camera, then it'll not be work. It will only work with a dual camera setup (front or back doesn't matter).

Related Thread:

Rate