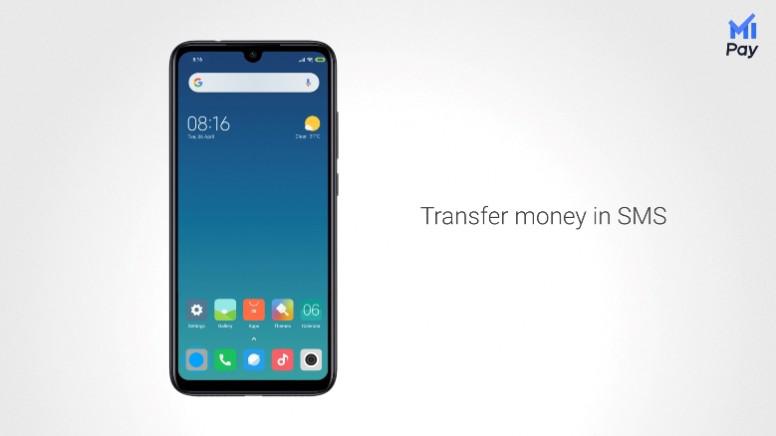 Hello MIUI fans,
Xiaomi India just launched, 'MI Pay – An easy way to pay', its very own UPI based payment service in India. Mi Pay is completely different from other UPI based apps because it comes with 3 very important Factors Simple, Convenient and Secure. There are many important features that make MI pay very useful for everyone:


Easy Transfer: Mi Pay uses QR Code for Peer-to-Peer Transfer.
Hassle free fund transfer by UPI, No IFSC Code or bank details needed.
Mi Pay Completely Secure and Safe. For more details you can check MI Pay - Your Privacy is our Concern!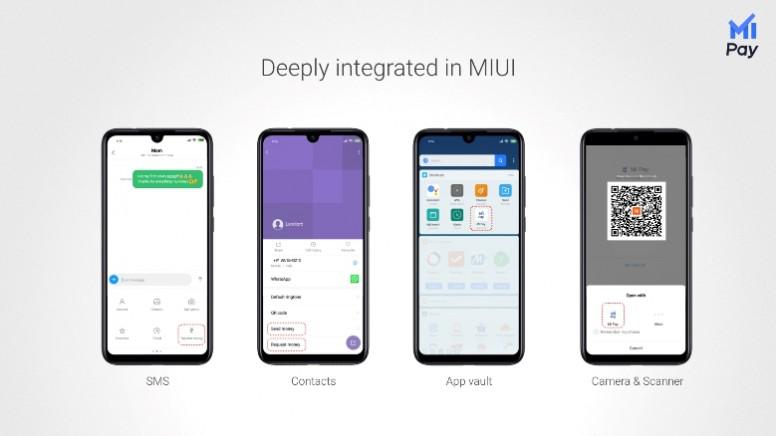 MI Pay is deeply integrated with MIUI for your easy day to day transactions and secures life. You can send money/request money via-contacts app, message app or even scan from camera app to pay or access it from the app vault.

Through this tutorial, let's learn how to transfer money via the SMS:-

✒ Steps:

Open Messaging App.
Choose the contact/number to which you want to transfer money.
Tap on the '+' sign present on the bottom left corner and choose the transfer button.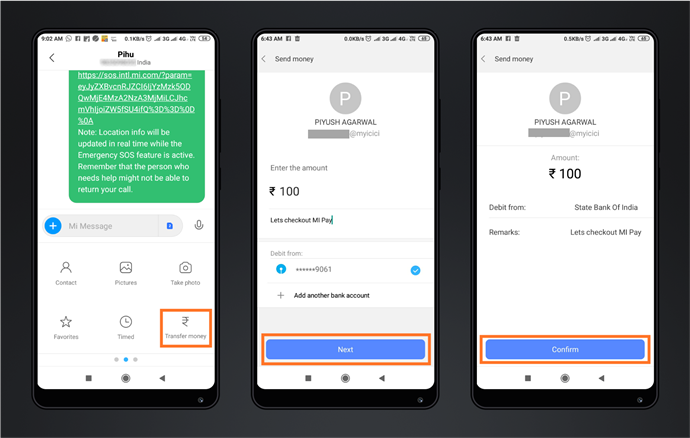 Now just enter the amount and choose the bank account in case you have multiple.
You will be then directed to a Preview Page, check the details and then enter your UPI Pin.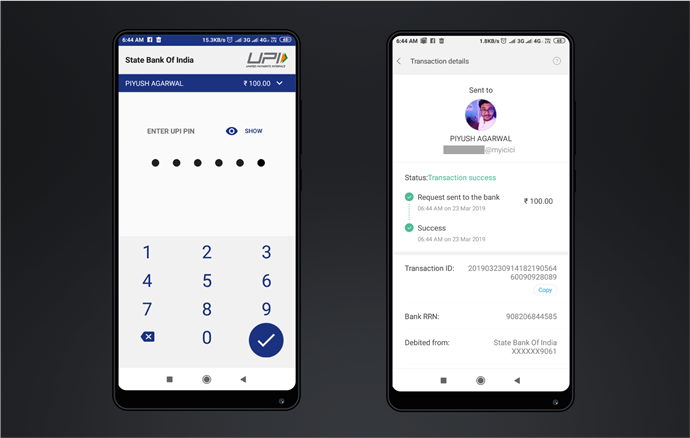 Jiffff!

That's it! This is all you need to do!

The Summary page comes up with your Transaction Id, Bank RRN Id and other necessary details of the transactions.


✒ Benefits of Deep Integration with MIUI:
So MI Pay actually saves you from remembering & entering the correct UPI Id.
There will be no hassle to find and type the UPI Id as these UPI are connected with the MI Account and the registered mobile number.
The transaction happens instantly and the process is very much secured as no transaction will be successful without your UPI Pin unless you don't share it :-P




I hope you all like the tutorial.

Please do leave your feedback and experiences about MI Pay in comments below. We will update the thread with download link of the app very soon.


FAQ regarding MI pay:
✒ From where can I download MI Pay?
We will update the download links very shortly in our threads, till they stay tuned with us!

✒ Are there any cashback offers?
Yes, with the official launch, the cash back offers have also been introduced and users will be notified shortly, till then you can check the official tweet regarding it. Cash-back offers in MI pay.

Please Note:

The contact/number to which you are transferring funds/money should be pre-registered to MI Pay.
Download Mi Pay
!! Mi Pay - The easy way to pay !!

Related Threads:
Rate