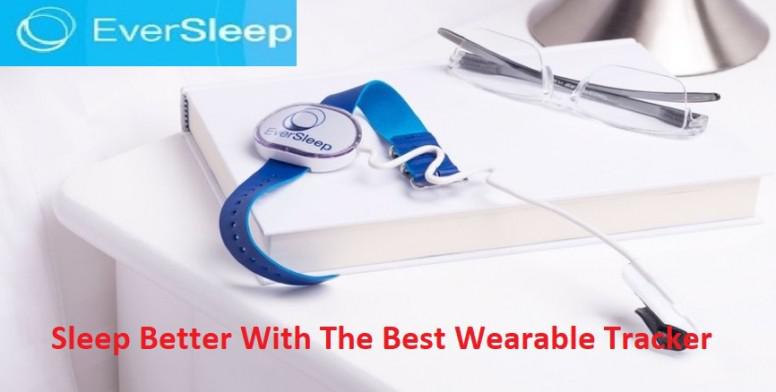 Hello Mi Fans!
If you've ever had issues trying to sleep, you'll know how frustrating and distressing it can be. Even if you manage to get to sleep, sometimes you wake up feeling tired and unrefreshed, with no discernible reason why. You may have found yourself wishing for a way to pin down precisely what is going on, and importantly, what you can do about it. Quality sleep is imperative for a successful life. The EverSleep Smart Sleep Tracker is the device that will help you get to sleep and wake up feeling great. This EverSleep measures blood oxygen while you sleep, allowing it to solve problems that competitors can't. Fitness trackers and smartwatches score your sleep, but only EverSleep advanced technology analyzes your sleep and tells you how to improve it. So, Let's Talk about EverSleep, Sleep Monitoring, and Improvement system now.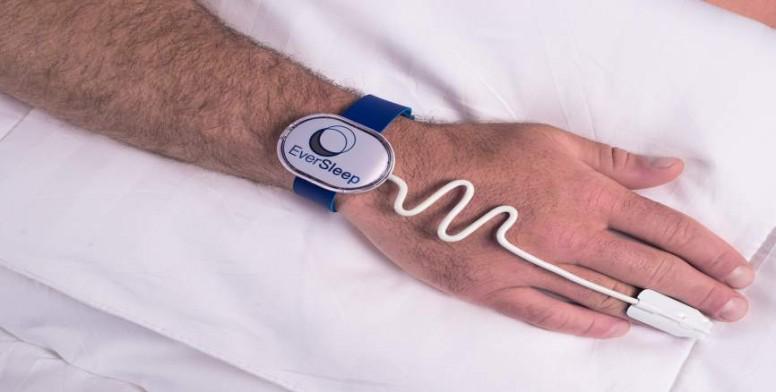 What Is EverSleep?
EverSleep is a sleep tracking wearable that'll monitor your sleep and help guide you towards data and correlations. While many fitness wearables track sleep as part of a more extensive feature-set, EverSleep exists solely to monitor your slumber. The device is designed to be worn on the wrist and is created in similar proportions to a watch. The lightweight strap that comes with the device is one size. This means that if you have smaller wrists, you'll find that there is a lot of excess straps. Attached to the main tracker via a flexible cable is a blood oxygen sensor that should be placed over your finger. Flashing red indicates the EverSleep is charging, solid green for a full charge, and flashing green to show the device is ready to wear. The device is powered by a rechargeable battery inside the tracker and is replenished via the micro USB port and accompanying cable.
Specification:
Battery: 150mAh Lithium.
Weight: 32 grams.
Size: 1.53" x 2.04" x 0.46"
Connection: BTLE 4.0 Bluetooth.
Saturation Range: 70% - 100%
Pulse Rate Range: 50 - 200 BPM.
Temperature: -20'F to +120'F
O2 Measurement: Red / IR Photoplethsymography.
Motion Measurement: +/- 2G 12 bit accelerometer.
Memory: 4 MB
Materials: Polycarbonate, Acrylonitrile butadiene styrene, Polycarbonate, Soft Plastic.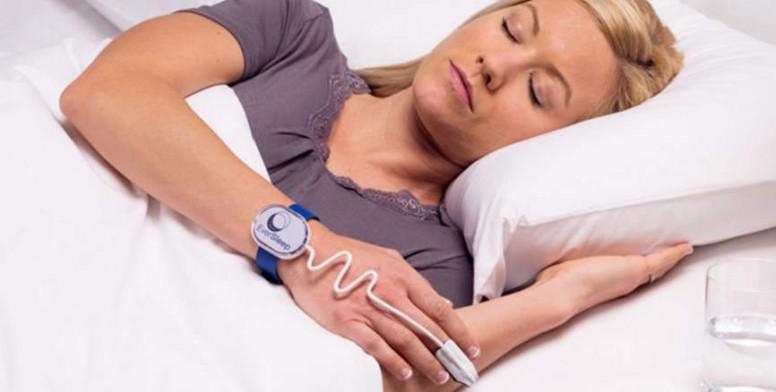 Features:
Monitor Overnight
Understand what exactly is disrupting your sleep & how to fix it.
Optimize Your Sleep
Coaching tips help reduce fragmented sleep so you feel truly rejuvenated in the morning.
Track Your Progress
Enjoy unlimited access to personalized coaching app & multi-user device
Software:
The EverSleep will record the amount of sleep and track movement and is capable of providing a more detailed sleep analysis through the accompanying app than many other sleep trackers. On top of being able to detect conditions such as apnea and insomnia, it will also offer a snoring analysis and will even facilitate a better understanding of sports recovery.
After the analysis, there is also a coaching element built into the companion app (iOS and Android) to help make sense of it all which will offer tips on how to sleep better and to address sleep problems like snoring. Once the analysis is put forth, the coaching element steps in, meant to help you make sense of the data and offer tips on how to improve your pillow habits. For example, you can distinguish between several types of insomnia, and each one will come with different recommendations. What's more, the app will ask you whether you have any allergies or a cold, in order to make an apt determination on whether your insomnia is being caused by breathing interruptions.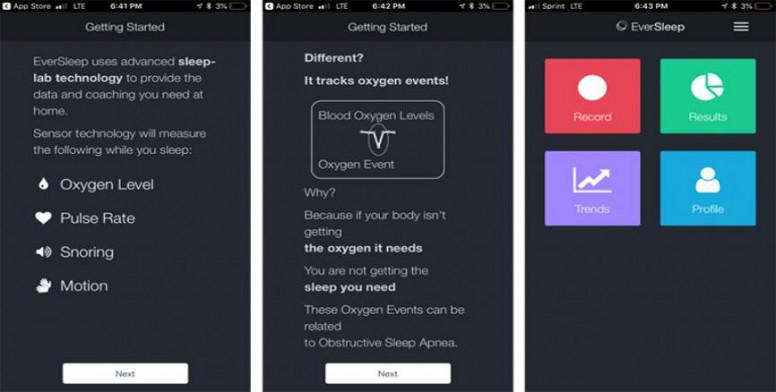 Each night's sleep is recorded alongside many metrics like the number of breathing, pulse, and motion events. There is also a metric titled Insomnia, but it's not clear what this is tracking. On one night it claimed It has over two hours of insomnia, in a total five and a half hours of sleep. I suspect this would be more commonly called restless sleep.
Each report contains three sections: Overview, Details, and Coaching. The Overview screen presents both a visual summary of how much time during the sleep session was spent in quality sleep, fragmented sleep, or wakefulness, and a quantitative summary of sleep duration as well as the number of pulses, oxygen, and motion-related events. Any diary entries added by the user are captured here as well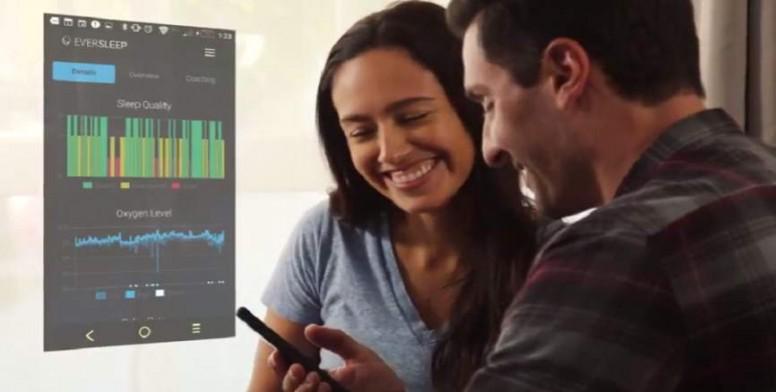 The final section of the report is coaching where the feedback provided to the user immediately following the sleep session is documented. Feedback provided appears to be associated with both pre-sleep question responses and actual data from the sleep session.
Eversleep is a wearable sleep tracker that you wear around your wrist at night, the device helps you understand what's disrupting your sleep and how to fix it. It'll also help you discover techniques, tips, and products specific to you. EverSleep gives hospital-grade measurements to you at home without doctors, clinics, or prescriptions.
Check out EverSleep Sleep Monitoring and Improvement system here
EverSleep uses the latest techniques and technology to guide you to the land of Nod. The wearable attaches easily to your wrist and connects to your ring finger. To begin, answer a few simple questions. Through advanced technology, EverSleep tracks 20 different metrics. These include your blood oxygen, pulse rate, body movement, even your respiratory function and more. With this data, you can understand your body like never before. Connecting to your smartphone, EverSleep produces a personalized sleep profile. You can begin to interpret snoring, identify insomnia, monitor your breathing, and more. You can ever understand your sport recovery cycle. EverSleep gives you all the tools to get the most out of your every day.
Copyright Disclaimer: The data and imagery provided in this article belong to their original creators!
Be the first to be informed: Follow us
Recommended Threads:
Big Thanks to
Thanks to Our Beloved S Mod @Furqaan Saikh And Our Mods @Patitapaban & @Harisankarg For Continuous Inspiration And Guidance And Supervision.
Thanks for Reading
So, what do you think about this EverSleep, Sleep Monitoring, and Improvement system? Please share your thought in the comment section below
Rate