Hello Mi Fans!

If you ever dream of turning your smartphone into a boombox of sort, POW Audio Mo Expandable Speaker may just be right up your alley. Mo is Bluetooth speaker designed to adhere to the back of your phone magnetically and expands to allow for fuller sound. Now, expandable Bluetooth speaker isn't new, neither is Bluetooth speaker that sticks to back of your device.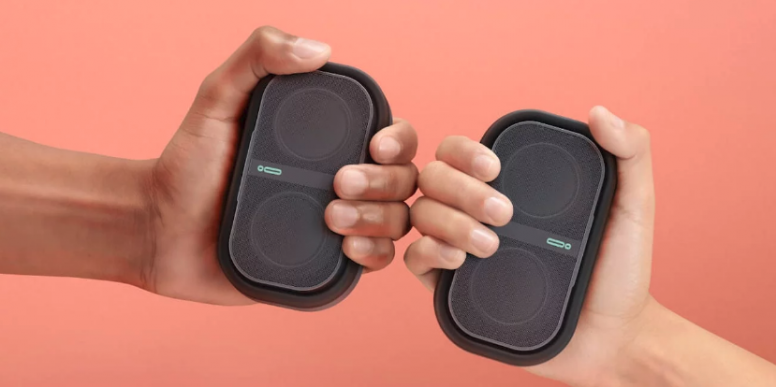 Enjoy amazing sound anytime, anywhere with the POW Audio Mo Expandable Bluetooth Speaker. Ultra-compact yet powerful, this innovative device features POW Audio's patented WaveBloom technology which expands to deliver deep bass, big volume, and stunning clarity. It creates the sound you'd expect from much larger speakers. Compatible with any Bluetooth enabled device, the Mo produces exceptional listening experiences at home or outdoors. In addition, you can sync the Mo with another to boost the amplitude further with immersive, true stereo sound. The speaker comes with a universal mount that allows the Mo to attach onto most smartphones for unique portability. It also fits on many third-party smartphone cases. Thanks to its magnetic design, you can even stick Mo to a fridge, file cabinet, car body, and more. Also included is a magnetic wallet for your cash and cards. Finally, the Mo folds down flat when not in use, making it easy to carry in your pocket.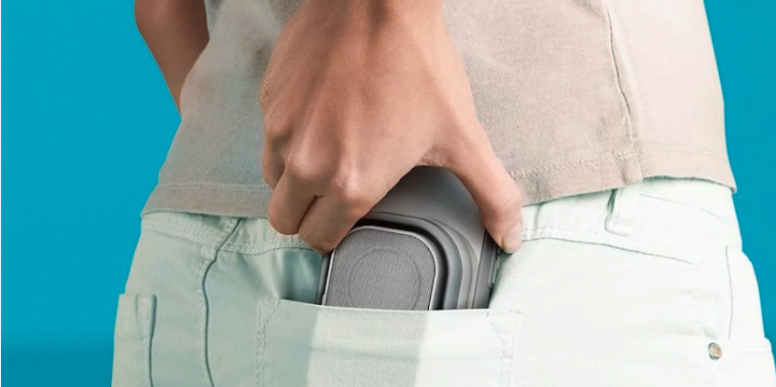 Features of Mo:

Stereo Sync
Up to 8-Hour Playtime
Water Resistant
UV Stable
Bluetooth 4.2
100 Foot Range
USB-C Charging




Check out Mo:


Mo also offers Stereo Sync, where two individual Mo speakers can be paired together, spreading left and right channels and boosting amplitude for an immersive, true stereo experience. Mo is offered in both light and dark color schemes (Snow and Graphite) with accent colors for the logo and vibration feet. It is water resistant, UV stable, and compatible with Bluetooth 4.2 at a range of up to 100ft. Mo charges via a USB-C charging cord and delivers eight hours of runtime on a full two-hour charge. Mo's specs are: 4.375" L, 2.5" W, and .937" H (collapsed), and it weighs approximately 7oz.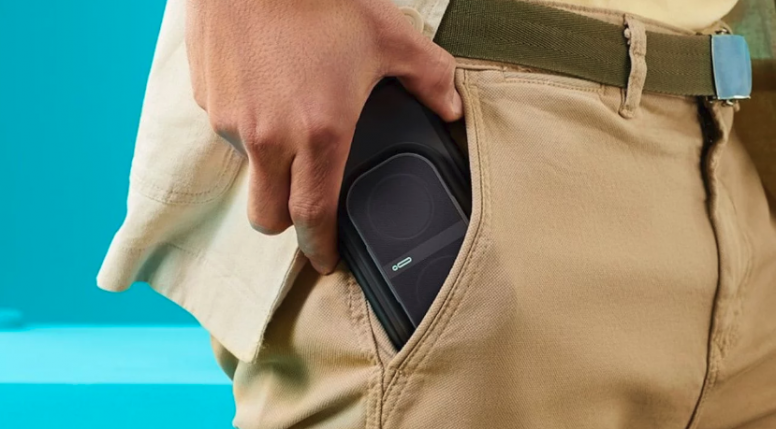 Mo's body is injection moulded. The bottom plate is moulded of polycarbonate, and the grill is a custom perforated steel sheet that is stamped and coated. The top plate, the expandable bellows, and the bottom ring are over-moulded together, creating an airtight acoustic seal. The top plate and the bottom ring are polycarbonates. Mo's expandable middle is a pure TPU, allowing it to expand from slim and portable to a big-sounding speaker. When expanded, the speakers have a smooth, air-filled chamber with continuously curved, non-stepped walls. Mo will also boast of Stereo Sync that sees a couple of Mo speakers getting paired in order to spread left and right channels while boosting amplitude for an immersive, true stereo experience. One can choose from Snow and Graphite color schemes for this water-resistant and UV stable speaker. With Bluetooth 4.2 connectivity and USB-C charging, it will offer up to 8 hours of music playback on a full two-hour charge time.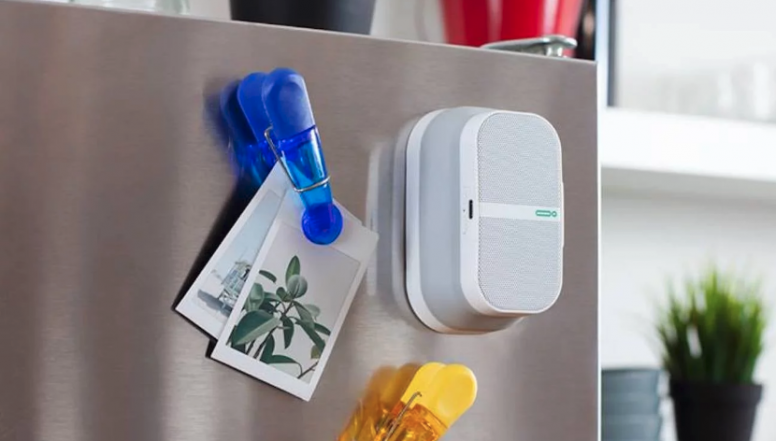 So what do you guys think about Mo? The funky cool Bluetooth speaker?

Do REPLY down your opinions below!


Source: 1, 2

Rate