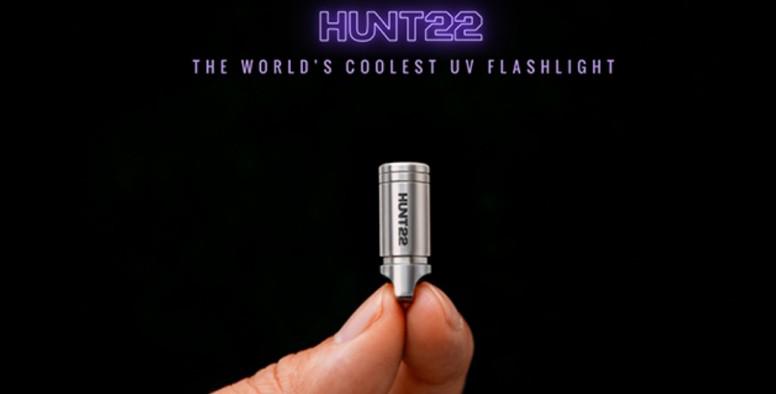 Hello Mi Fans!

Ultraviolet (UV) flashlights are really useful, isn't it? As it allows us to see the hidden things which are normally not visible to our eyes at all. In terms of traditional ultraviolet flashlights, it's bulky to carry and most keyring ones are of poor quality and emit a very weak beam. Now, you have the chance to keep a UV flashlight with you always using the HUNT22.


What HUNT22 basically is, that it's a titanium UV torch which is so small and so lightweight that you can easily take it with you wherever you go. The HUNT22 lets you have fun, be cool and be powerful. Despite being small in size this HUNT22 packs lots of useful functions and it's much stronger as well which makes pretty sure that it can easily overcome any condition.

Highlights:


The HUNT22 is the toughest titanium UV flashlight and it's small in size measuring just 3cm.

This ultraviolet flashlight might be small in size but it's powerful as it's Iceproof, Heatproof, Smashproof and Fireproof.

You can take this flashlight with you everywhere as it's easy to carry and it can be attached to keychain, bags etc.

It lets you have fun, be cool and be powerful. You can use this flashlight anywhere and anytime.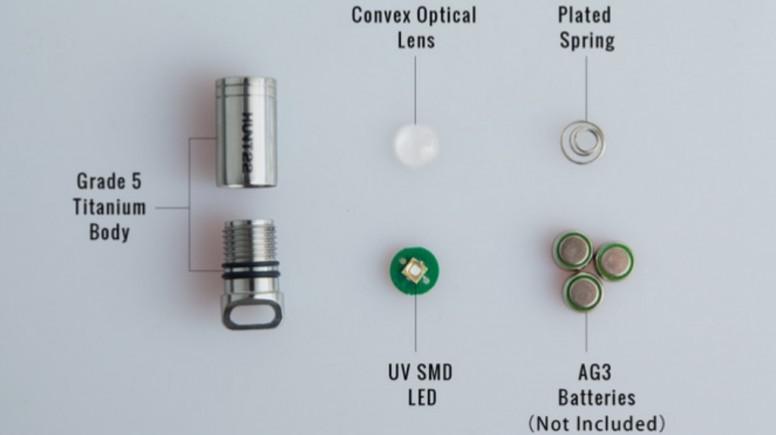 Some specifications of HUNT22




An ultraviolet flashlight helps us to see things which are invisible to our eyes but using a traditional ultraviolet (UV) flashlight is irritating because it's bulky and it's not so easy to carry. In the case of keychain UV flashlights, the quality of the flashlight is very poor and on the other hand, those UV flashlights produce a very weak beam instead of a strong one.


If you want to use a UV flashlight which is easy to carry, small but powerful Septem Studio provides you with the solution with its HUNT22. HUNT22 is the world's toughest titanium UV flashlight and it provides the same use of traditional UV flashlights but by making things easier for the people. The HUNT22 might be small but it's much stronger and powerful.

Features:


Waterproof,
Fireproof,
Iceproof, and
Smashproof.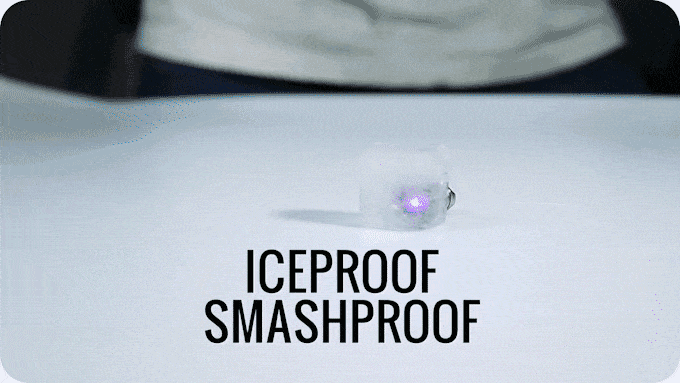 It's Iceproof, Smashproof, Fireproof and Waterproof




Due to the toughest titanium of HUNT22, it comes with lifetime warranty and it packs lots of useful functions as well despite being just 3cm in length. You can use this UV flashlight for checking banknotes, dust, liquid marks and, even pet urine. As the UV light lets you find such things which are invisible to our eyes with HUNT22 you'll be having Fun, be cool and be powerful.


The HUNT22 isn't bulky and it also doesn't produce a weak beam as compared to other UV flashlights. It gets easily attached to a keychain, bag, jacket zippers and many more, making it much easier for you to carry. You can also use this HUNT22 as your regular flashlight as well which results in saving the power of your mobile phone battery.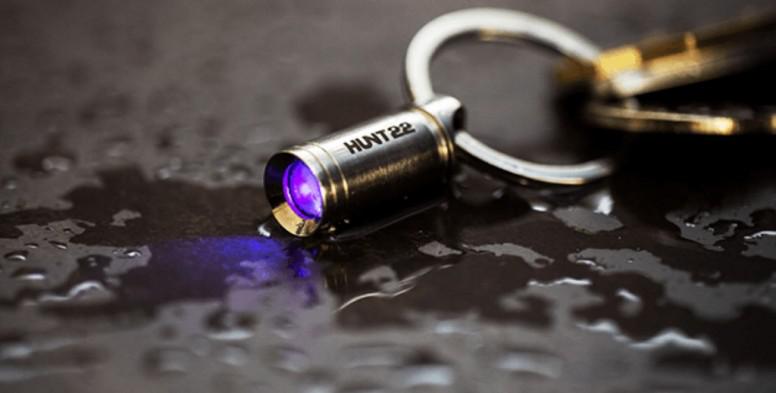 The quality of HUNT22 makes it a lifetime use body!


Be detective with HUNT22, find your pet stains on the carpet, hidden message on the book and even the fingerprints on the keyboard. You can also check the cleanliness of the hotel room while travelling and even you can have some amazing UV photography and now there's the possibility for you to unveil the hidden secrets of nature as well.

It really doesn't matter that a UV flashlight which is having many features or which is much costlier than any other UV flashlight only keeps the ability to perform better than others. A UV flashlight which is small in size like HUNT22 can do the same job much easier. The HUNT22 is the best option for you to have fun, be cool and be powerful.



Check out the HUNT22 here




So, friends, these are some information about HUNT22. If you want to know more, you can click the source links given below. Don't forget to share your Thoughts in the Comments section below.





Thank You For Reading
Be the first to be informed: Follow us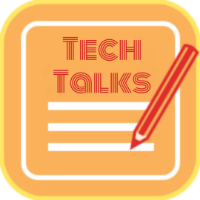 Recommended Threads:
Rate