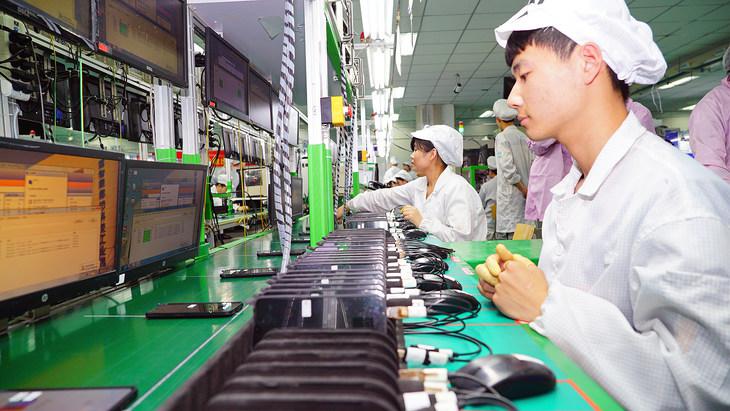 Hey Mi Fans,
Today's Tech News Here

Highlights

●1.5 million Xiaomi Mi 9 series smartphones shipped by the end of March

● There were two main problems affecting the production volume

● Nanjing Yinghuada has built a dust-free workshop

On April 2, Xiaomi invited media to visit the Foxconn Technology Industrial Park in Langfang. Here are the most important production lines of the Xiaomi Mi 9. Thus, the vast majority of this handset is produced in this factory. If you are interested in how the Mi 9 is assembled, keep on reading.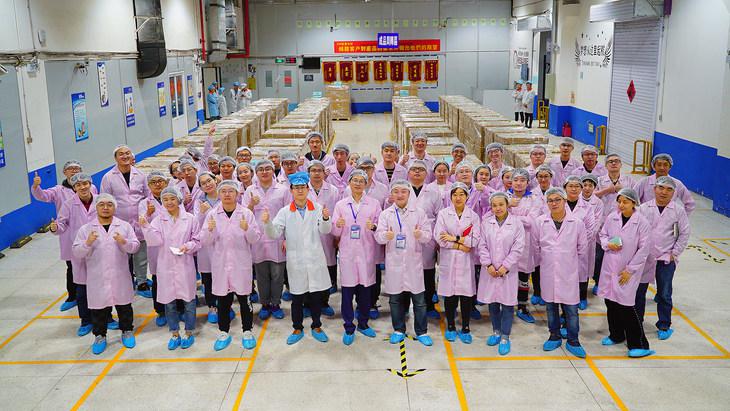 The first thing we see is the SMT production line of the Xiaomi Mi 9, which is where the components are put the PCB main board. Almost all of them use automated robots to complete the work. The workers are mainly responsible for checking and adding raw materials.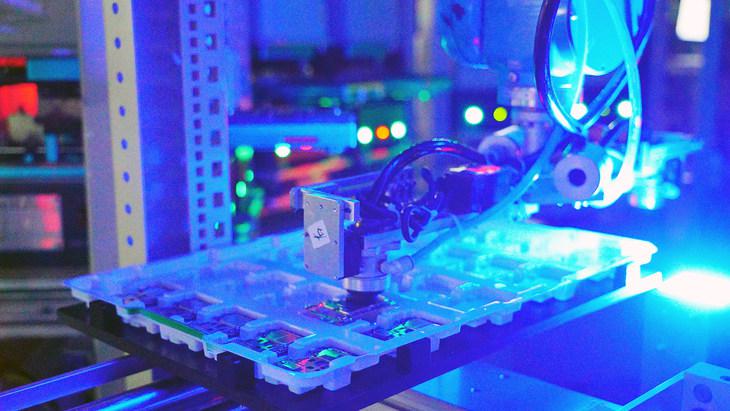 The phone chip, resistors, and capacitors are placed on the main board by the robot according to the specified coordinates, and then through the reflow oven, the entire motherboard is processed. The robot can complete the placement and soldering of the chip very accurately and quickly. One production line can produce 8000 smartphone motherboards a day, and such an SMT production line has a total of 10 productions in Langfang Foxconn.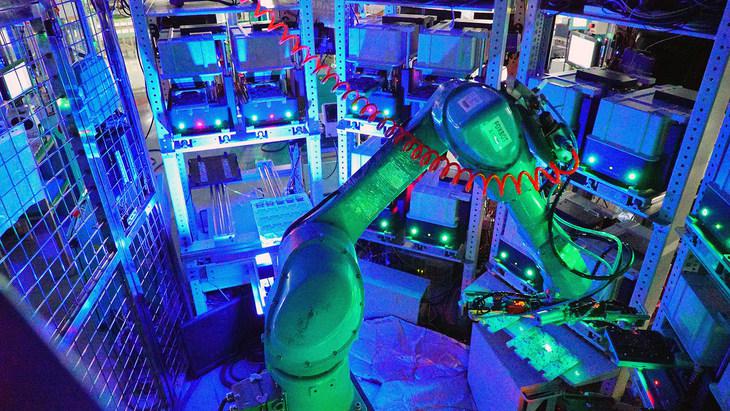 Then the motherboard, screen, camera, earpiece, battery, wireless charging coil, and other components are added to the Xiaomi Mi 9. In the process, it can be tested whether the components work properly.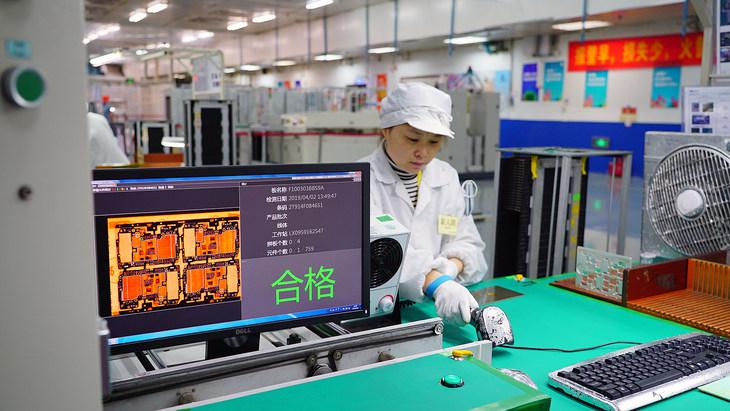 The final step is to install the glass back shell to the fuselage. Due to the precise positioning, the back cover is tightly fitted to the body. Then the system is written into the assembled smartphone.




After the assembly is completed, the smartphone is not directly shipped but undergoes rigorous stress testing.

Then the Xiaomi Mi 9 will be processed by p2i, which is to cover the surface with the nano-scale coating. This will make the surface of the phone hydrophobic. Thus, it will prevent the liquid from entering the handset, thereby achieving the anti-splash level. The entire p2i process lasts for 3 hours.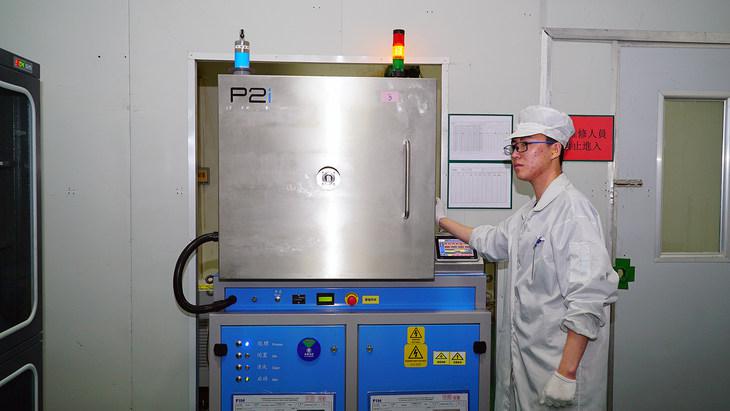 The last production line is the packaging of the smartphone. When the Xiaomi Mi 9 reaches here, the final test of the functions such as the screen and the camera will be carried out. Then the network license is put on the back of the fuselage, paste the barcode, and paste the screen film.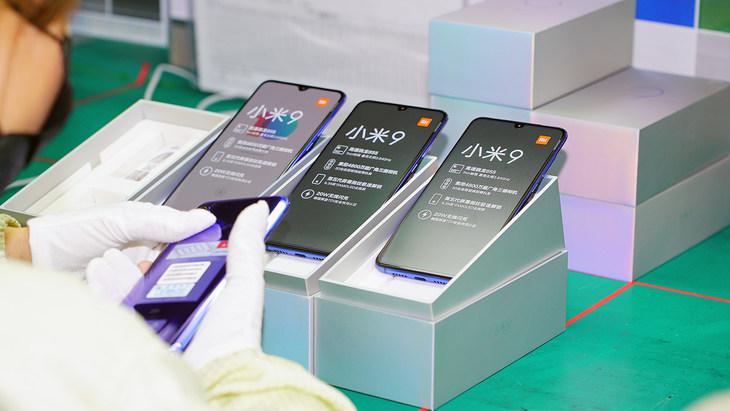 The produced Xiaomi Mi 9 phones will be temporarily stored in the storage area of the factory, and then sent to various sales channels. As the sales are too hot, they are not left there for a long time.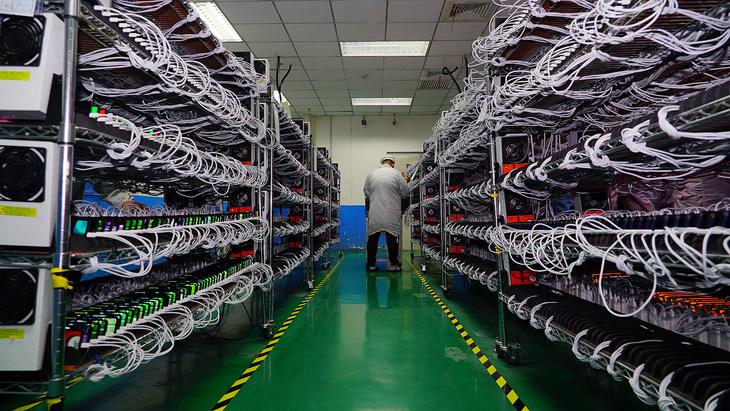 As you should know, there were over 1.5 million Xiaomi Mi 9 series smartphones shipped by the end of March, including more than 1 million original Mi 9 handsets. At this moment, the foundry is working overtime to produce more smartphones.

It was also explained there were two main problems affecting the production volume. First, the supply of camera modules has been relatively small. Second, during the past month, the proficiency of the worker's master has been constantly improving. By mid-March, the problem of limited production capacity has been gradually solved.

By the way, the Xiaomi Mi 9 is assembled and manufactured by three domestic smartphone OEMs, including Langfang Foxconn, Nanjing Yinghuada, and Xi'an BYD. Among them, Langfang Foxconn is responsible for most of the production. Nanjing Yinghuada has built a dust-free workshop, which is mainly responsible for the production of transparent and exclusive editions. Xi'an BYD is just starting the assembly and production of the Xiaomi Mi 9.

Source : https://www.gizchina.com/2019/04/03/xiaomi-foxconn-factory-line-how-is-xiaomi-mi-9-phone-produced/

Thanks for Reading

Please give your valuable feedback in the comment