Hello Mi Fans,
Today we will discuss How Haptic Feedbacks work in a mobile or to make it more clear, Let's see how vibrations in mobile works. So without wasting much time, let's get started to it.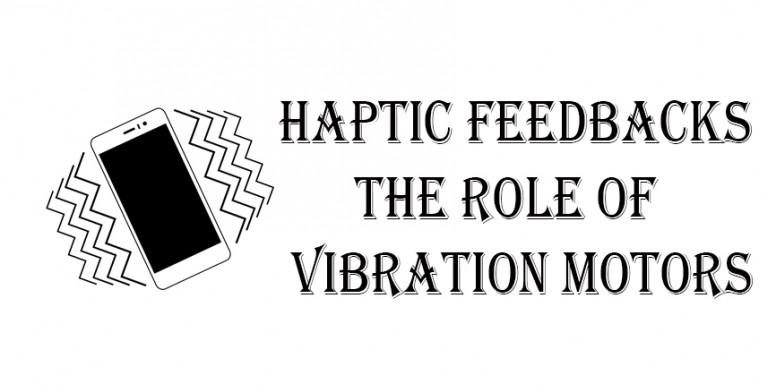 What is Haptic Feedback?
Haptics is a kind of vibration response produced by the vibration motor inside the mobile. The Haptic Feedback improves the user experiences of an end user. For example, if you have a vibrate on touch-enabled in the settings, the mobile keeps vibrating in a special pattern for every touch inputs produced. Haptics has a major role in mobile gaming too. One of the best things about haptic feedback is that it can be modified accordingly to the applications that require it, the OS is actually open for it. All these are the applications of vibration motors in mobile, so let's see what are they.
Vibration Motors
There are basically three types of vibration motors that are commonly used, they are
Eccentric Rotating Mass (ERM)

Coin Vibrating Motors

Linear Resonant Actuator (LRM)



ERM Vibrating Motors
ERM is the most popular vibrating motor that is widely used. It has a cylindrical form factor with an unbalanced mass attached to it. They are very inexpensive and offers a relatively stronger vibration as compared to others. They can be even mounted on PCB's and can be encapsulated in a case. It uses a variety of power connections and is versatile. Encapsulation is the process of sealing an ERM inside a plastic housing.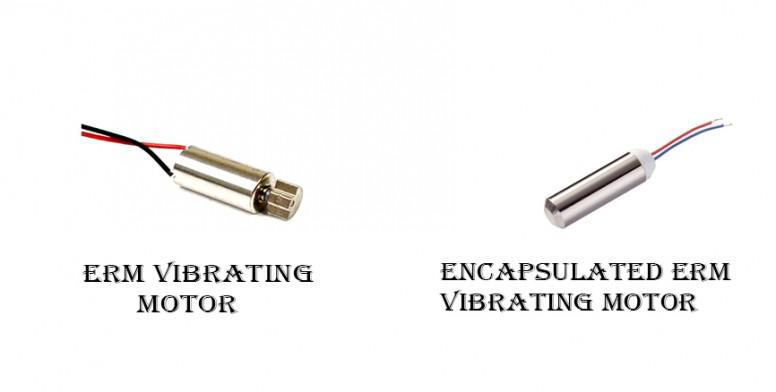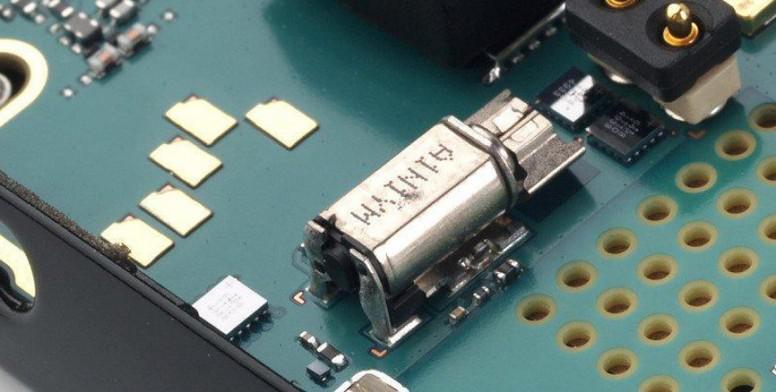 Coin Vibrating Motors
The Coin Vibrating motor uses the same operating principle of ERM motors but their eccentric mass is kept inside the small circular body. Instead of a longer shaft in ERM, Coin motors use a very short shaft. Due to its smaller size which makes them popular in applications where space is a concern but their amplitudes are restricted. It's also known as Pancake motors.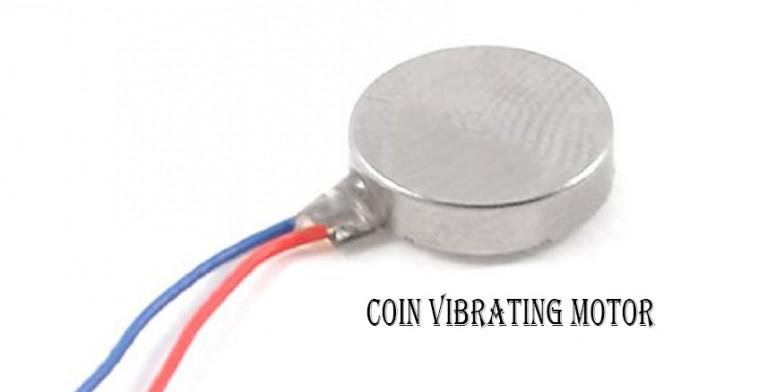 Linear Resonant Actuator
Considering the form factor the LRA can be classified as Coin vibration motors, due to compact form factor and the ability to also install via an adhesive backing. But the working principle is different from ERM. Instead of using an eccentric mass, they have a magnetic mass attached to a spring and driven by a voice coil, a similar design of loudspeakers. They are generally more expensive, but LRAs are very efficient and allow for more precise and complex vibrations for improved user experience. The ERMs use a DC signal, LRAs require an AC signal, and the frequency range at which this motor resonates is a lot narrower, so it requires a more precise signal to achieve optimal vibration. Brushless vibrating motors are also available but with a different driving mechanism, they can last for a long time but its operation is complicated.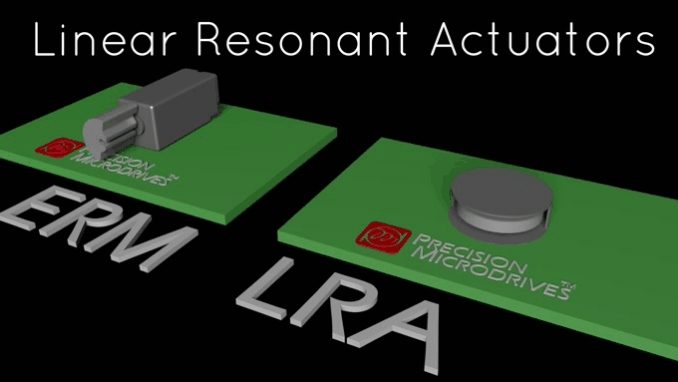 Hope you understood the concepts of Vibration Motors. Stay Tuned, we will be back with another topic soon.
Regards,
JITHIN
Rate