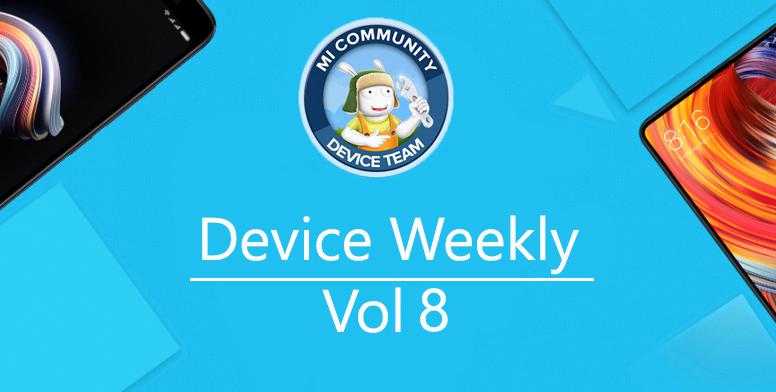 Hi Mi Fans!
Device Team has been working hard to provide you amazing threads every week and You might have missed some good threads. So, here is the 7th volume of device weekly where we will be sharing all the threads posted by Device Team during the last week. We would love you hear from you guys which threads you like the best and where we can improve.



[DT Weekly Poll #4] Which Location Of Finger Print Scanner You Prefer?

By Arun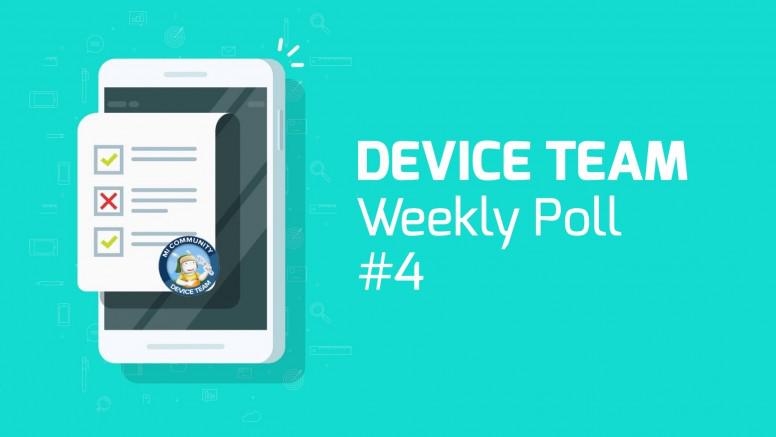 Hello Mi Fans,

Welcome to our new thread series of the weekly poll by Device Team. In this series, we would be posting a thread poll every week which would be related to Device. Today I would be discussing the "Finger Print Location In Mobiles", Types? , how they are helpful ? all in one session,




Let's Get Into It,

We all know that privacy is the main concern for all of us, that may be anything in the mobiles we have, we need privacy right ?? for protecting the data we had in mobiles, the mobiles are coming with different security features like




1. Finger Print Scanner

2. Face Unlock

3. PIN's, Passwords & Pattern

So, By

Coming to Today's Topic Fingerprint Scanner




History Behind Fingerprint Scanner :

Introduction of fingerprint sensors on modern day smartphones came like a breeze to users.

A touch of the finger and phone is unlocked! No need to remember and struggle with PINs, passwords or patterns.

Fingerprint sensors became popular with the launch of iPhone 5s In the year (2013), It was super convenient to unlock a phone with fingerprint unlike PINs or pattern lock, which took failed attempts and struggle to hide the screen while unlocking. Just a touch and there you go.



[DT Weekly Poll #3] Which audio connectivity would you prefer?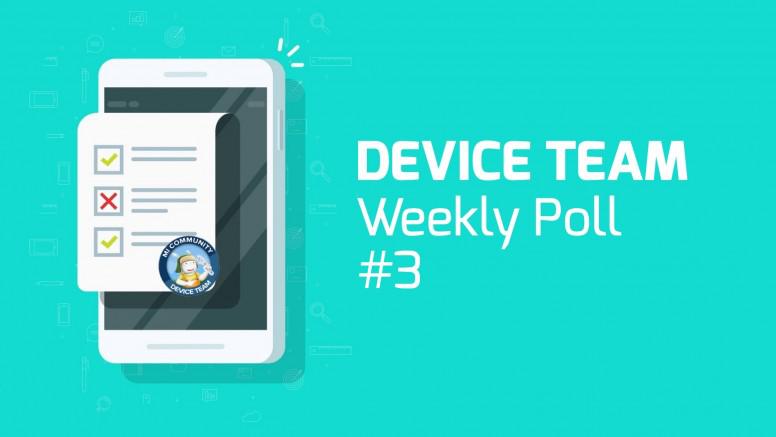 Hello Mi Fans,
Welcome back to our brand new Weekly Poll Series. Our topic for today is the types of audio connectivity.

We all need to use earphones to protect our privacy and also to avoid disturbance to others. The conventional earphones or headphones have 3.5 mm headphone jack as a connectivity option. It is a miniaturized version of ¼ inch jack which is the most common connection to be found on any musical instrument. It is also known as 6.3 mm jack.
The original 1⁄4 inch (6.35 mm) version descends from as early as 1877. The 3.5 mm or miniature size was originally designed in the 1950s as two-conductor connectors for earpieces on transistor radios, and remains a standard still used today. The 3.5mm version quickly became popular, spread by the use of personal headsets on transistor radios in the middle of the 20th Century.

The phone connector is cylindrical in shape, with a grooved tip to retain it. In its original audio configuration, it typically has two, three, four and, occasionally, five contacts. Three-contact versions are known as TRS connectors, where T stands for "tip", R stands for "ring" and stands for "sleeve". The jack can be found in any general audio appliance and, along with the software, it converts audio signals from digital to analog.


To read more head to https://in.c.mi.com/thread-1777644-1-0.html
[Custom ROM] Pixys OS for Redmi Note 4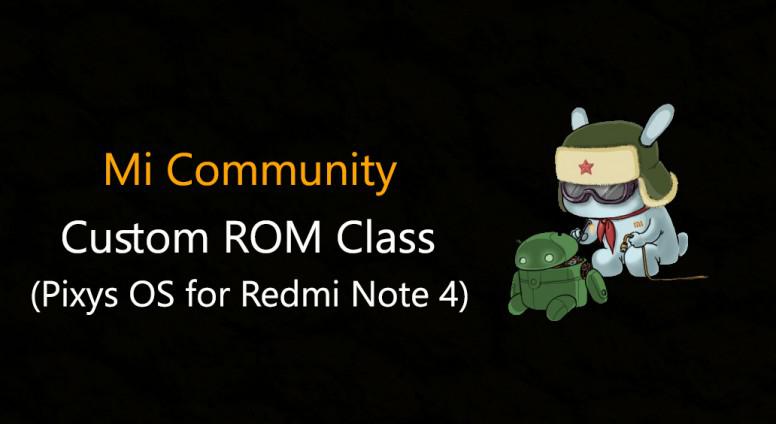 Hello Mi Fans,
Welcome back to Custom ROM Class. I am back with a new Custom ROM "Pixys OS" based on Android Pie for Redmi Note 4.
Developers of Pixys says:
Pixys is a butter smooth Android aftermarket firmware. We handpicked the best features around and are adding our own juice into it.
Get ready to taste the unique features it brings with itself.
We aim to deliver an experience with original ideas and features along with the useful things the community is accustomed to.

Note
Have a complete backup before flashing
I'm not responsible for bricked devices, dead SD cards
Try this at your own risk

Prerequisites
Unlocked Bootloader
TWRP Custom Recovery Installed: Download
Pixys OS ROM based on Android Pie: Download
GApps: Download
Backup all your personal data

Note: Flash the ROM and GApps simultaneously so that you will not face any problemTo read more head to https://in.c.mi.com/thread-1784634-1-0.html
[Tech Class] Chapter 75: All About USB 4
By Avinash Gupta
Hello Mi Fans,




Welcome back to yet another Mi Community Tech Class Session. In the previous chapter, we dealt with DDR Memory and in today's chapter, we will be learning more about USB 4 which supports up to 40GBPS transfer speed.





What Is USB 4? What Difference Will It Make?




The major difference which a user will be noticing is a 100% to 700% jump in USB (non-Thunderbolt) speeds, depending on your gear. If you're still rocking USB 3.0 ports, those top out at 5 GBps throughout which the 40GBps USB 4 will blaze past.





Inside of the announcement, news came that USB 4 would be compatible with Thunderbolt 3 (as well as USB 3.2 and USB 2.0). Als,o Thunderbolt 3 will now be available to more companies to use — without the fees formerly attached to the speedy technology — so companies have one fewer excuse for why it's not in their products.





According to news, the integration of Thunderbolt 3 into USB 4 "enables the simultaneous transfer of both data and display protocols, meaning that you can daisy-chain 4K monitors and other Thunderbolt 3 devices, like external storage or GPU enclosures, together into one cable that connects to your PC."
All the credits goes to the respective authors and thanks for your hardwork
Which thread did you like the most? Please Vote and share your valuable feedback in reply so that we can improve.
Check out our previous weekly thread here -
[Device Weekly Vol 1 ]Lone Wolf setup,Bezelless vs Foldable smartphones,Havoc OS and much more
[Device Weekly Vol 2 ] Bloodhound Setup,All About IP camera and Aex for Redmi Y2 and much more
[Device Weekly Vol 3] Pixys ROM for Redmi 5A, TFT vs IPS Display, Venom Setup and much more!
[Device Weekly Vol 4] Redmi Note 7 Pro: Unboxing images,Gorilla® Glass 5,Adreno™ 612 GPU and more
Subscribe to our columns to Stay updated with interesting Debates, Polls, Tutorial and more from Device Team:
Rate