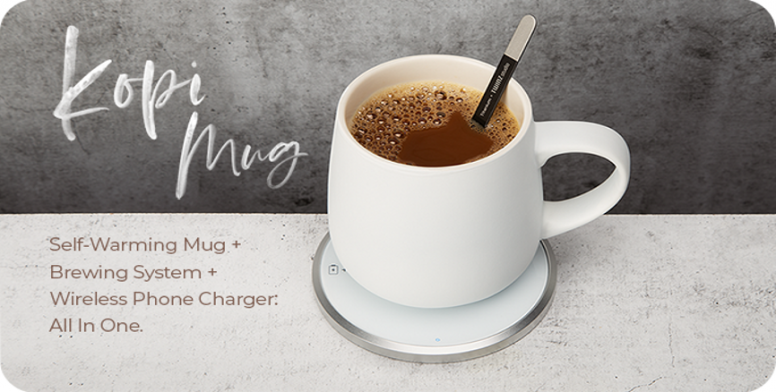 Hello Mi Fans,
Coffee, if you work, chances are you like a nice hot cup of brew in the morning or afternoon or evening. However, if you're like me, chances are you get a few sips and before you know it your cup of joe is lukewarm, or worse, cold. While you can get a thermal mug or other options that can keep your coffee or tea warmer longer TWINZ studio thinks they have the solution, an all-in-one self-warming coffee mug brew system with wireless charger. At its most basic function, the new KOPI Mug can brew coffee or tea directly into your cup and warm up your beverage after it's cooled off. What really sets it apart, though, is the fact that the coaster it rests on can also double as a portable, wireless phone charger.


Features:


Self-Warming Mug
Qi Wireless Phone Charger
Stylish Design
Safety
Ceramic Coating
Available in Different Colours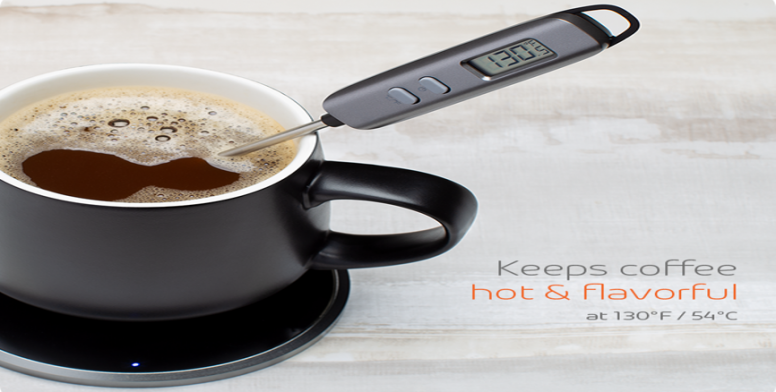 The KOPI Mug is designed to keep your beverage at an optimal temperature of 130°F for at least an hour and a half. A lid is also provided to help seal in the heat, making your coffee last as long as possible. The mug itself is made of porcelain ceramic, which heats up via electromagnetic energy when the metallic particles in the base of the mug come into contact with the charging coaster. In short, when KOPI is placed on its wireless waterproof charging pad, the particles react via electromagnetic energy and heat your beverage to the perfect sipping temperature.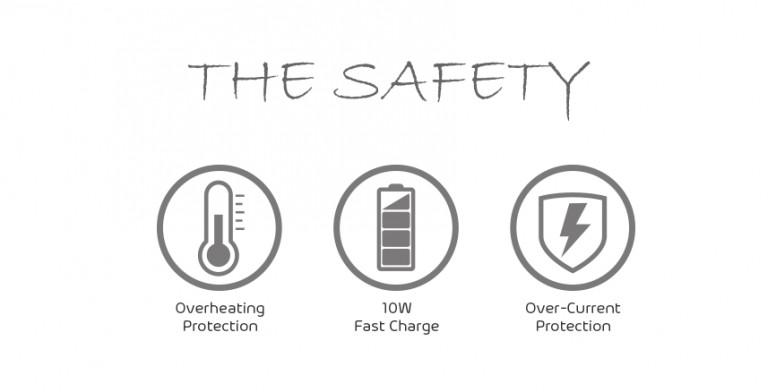 The 'KOPI Mug' itself is crafted from ultra-durable ceramic that has been made with metallic components on the base of the cup that will heat up upon being placed on the charger mat. It's also ideal for those who only drink one or two cups of coffee in the morning. Instead of wasting a filter on a small amount of coffee, the company offers reusable coffee and tea filters that attach to the mug, letting your beverage of choice be brewed directly into your cup. Since the unit does not actually heat up, rather providing an electric charge to heat the inlaid materials within the mug, it will remain cool to the touch, allowing your phone to be placed on top without risk of damage.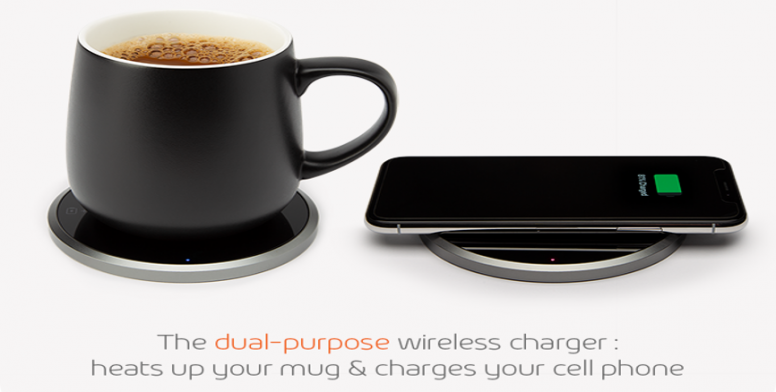 It not only heats your mug but also charges your phone. In designing the charging base, the designing team knew that it needed to have multiple functions; anything that goes on your desk or countertop needs to be worth the space it takes up. It uses Qi wireless technology that uses electromagnetic induction to provide the fastest available wireless charge for all modern smartphones. State-of-the-art coils allow for flawless connection, every time. This charger has been specifically designed to be compatible with the mug and no other charger can guarantee the same results capable with our optimized version.



Check Out the video of KOPI here:




So, what do you think about KOPI Will you try it? Share your opinions by commenting down!

Thank you for Reading!
Want more threads? Follow us:
Rate