Hello Mi Fans
Today we are going to discuss the things which we get with big screen devices .So let's get started from the very beginning.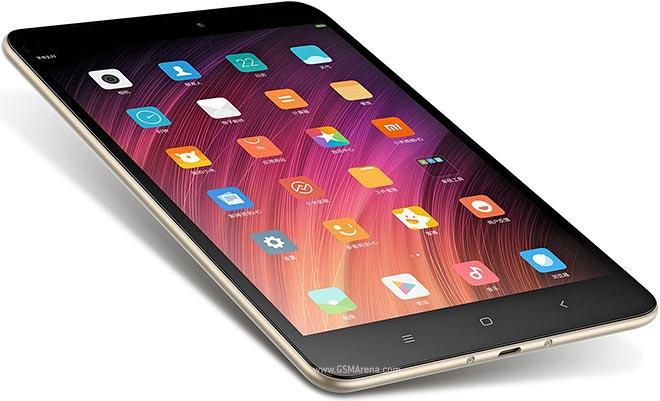 1. Better Battery life
Battery life is usually anybody's biggest gripe with any smartphone. With a bigger chassis comes more room to store a charge and, thus, more larger smartphones come with bigger batteries inside ,there is reason to believe that with larger displays, more pixels to push, and faster CPUs, the additional battery capacity might only match the sort of stamina you're used to on your current, "normal" phone. However, in my experience, this simply is not the case. Most extra-large smartphones I've used have come with exceptional battery life (by comparison, at least). The Mi Max 2 I've been carrying since launch has yet to die on me in a single day. In fact, I average about a day and a half of usage, even on heavier days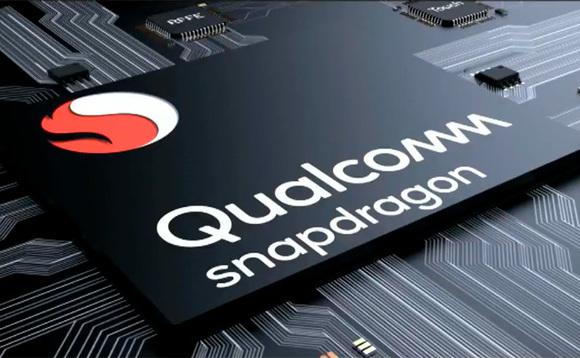 2. Exceptional performance
Because Bigger devices, manufacturers have more flexibility to play around under the hood, leaving you with a more powerful piece of hardware. The Mi Max 2, for example, which delivers speedier graphics performance more efficiently. In other words, you'll be able to play games that are graphics-intense or videos at higher frame rates longer than before.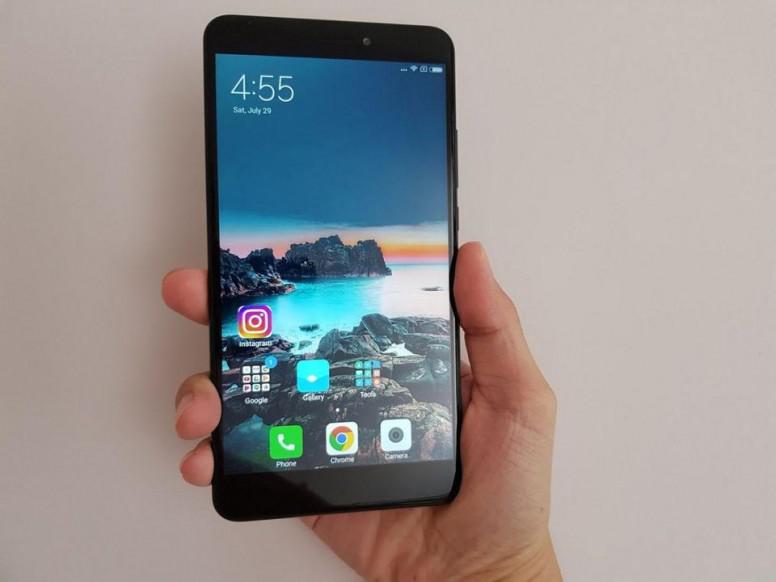 3. Spectacular Displays
If you've been watching videos or your favourite shows on your smartphone's cramped screen, you're really going to love the screen size of a phablet. Playing games, reading e-books and editing documents are easy tasks on the larger screen. When it's time to work, you'll get more done, and when it's time to play, you'll have more visuals to enjoy. Look no further than the Mi Max 2, which features a higher resolution 6.44-inch Full HD display.

4. Two Devices in one
One of the reasons that Phablets are starting to take off in a lot of markets is the value for money factor. While a good spec Phablet will cost you as much as a top-end smartphone, it's the savings that you will make that counts. A Phablet can do the job of a phone and a Tablet, and although there are compromises, either way, it's a viable all in one device. So for someone on a budget who wants to enjoy a Tablet for multimedia, gaming and a bit of work, but who also needs a capable smartphone, a Phablet is the obvious choice.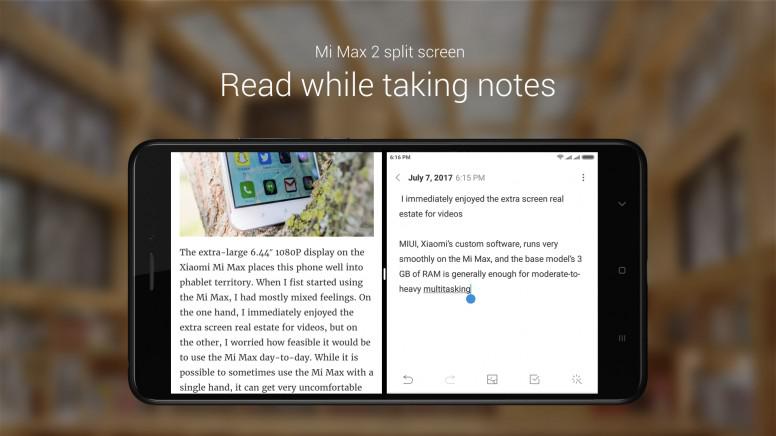 5. Next –Level Multi-Tasking
Sure, the large screen size allows for great viewing, but it also means that you can take multitasking to a whole new level. The Mi Max 2 Split Screen function means that you can open up multiple windows on a single screen and run two apps simultaneously. So you can watch a video while drafting an email or carry on two chat conversations at the same time in different windows.
6. Easier Typing
With that added space comes room for one of the most important parts of using a smartphone: typing. More than anything, it's the width of a larger display which makes typing with your thumbs on a smartphone easier. Virtual keyboards are larger with wider buttons, making the individual keys larger targets and leading to more accurate input.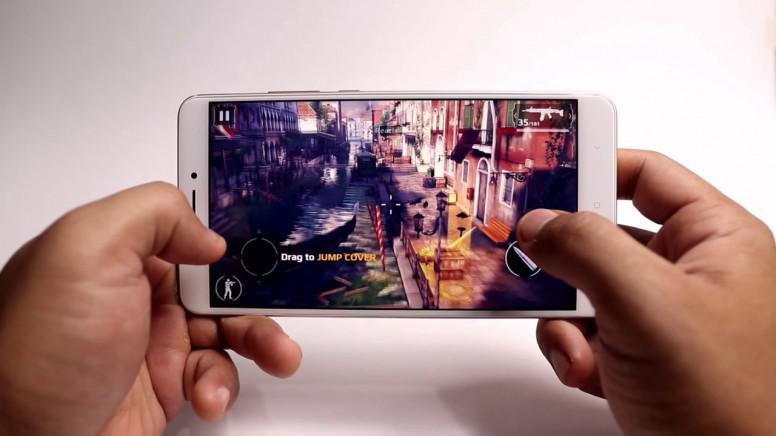 7. Gaming
Regardless of whether you're using your phone for mostly business or personal purposes, almost everybody loves mobile games. If you own or have ever played games on a Big Screen device, then you will know that the experience leaves a much better impression than that of a regular smartphone. There's something special about the extra screen size that really brings you closer to the action. Even if the difference is only one or two inches in screen size, the difference is almost night and day. If you're looking for the most impressive mobile gaming experience, a Phablet/Tablet could be just what you need.
8. Multimedia Playback
Multimedia playback, especially movies and TV shows are something of a novelty on a regular smartphone, but to get a full sense of immersion, a bigger screen definitely helps. Whether you're watching the latest movies released on digital format, you will appreciate actually getting to see every movement and detail on screen. All of the flagship devices sport 1080p screens, which means that all of your high definition content will really come to life.
And the list goes on ,there are many other things/features you get with such devices, it ultimately depends on the needs of the user , So if you want these features you must go with Big Screen devices.
Regards
VaSu Gupta
Rate