Hello MIUI Fans!
Entertainment is necessary for everyone, and anyone that says otherwise is ignorant. It might not seem apparent, but entertainment plays a very big role in ensuring that people live normal and happy lives. Over the years, with the introduction of better entertainment avenues, people have started consuming entertainment more. This is simply because of the importance that it holds.
MI Video ensures this and provides 50000+ hours of online content. It has not only restricted to a particular content field but has more than 25 categories.
Let's know more in detail, about the changes:

✒ New Content's Provider:
MI Video has focussed on adding more and more contents for its users and is not dependent on a single content provider, it has tied-up with Voot, SAB, Hungama, T-series, Zee Music, NDTV and many more!
With the help of them, the latest entertainment is now reaching to all of the users in no time. You can also watch some Orignal TV Shows such as "Kaisi Yeh Yaariyan", "Feet Up with Stars", "Love School", etc.
Also share your views on these trending music videos of "The Jawani Song", "Aira Gaira" and "Slowly Slowly" featured on the app banner.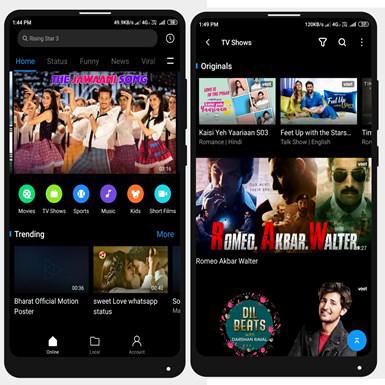 ✒ Categories:
MI Video has a total of 26 categories today of diverse fields to fulfill your demand for entertainment. From Tech to Sports, Gaming to Beauty, including Hollywood, TVserials, Trailers, and News. Content for everyone of every taste including something for foodies.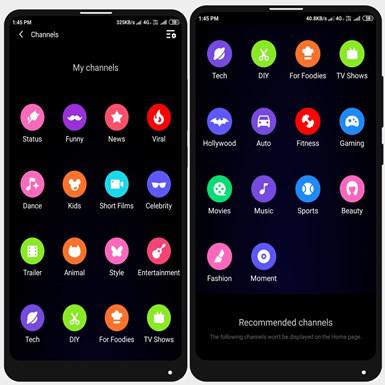 ✒ Tv series and Web series:
A dedicated section has been made for the never-ending thirst for serials and series. "MTV", "Dance Vs Dance", "Rising Stars", "Khatron Ke Khiladi", "Kitchen Champion", "Mom & Co.", "Jon Snow ki Shaddi Ka Rishta" and much more content waiting for you all!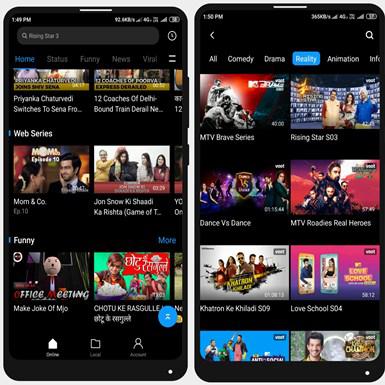 ✒ Subscriptions:
Subscribe your favorite content provider and stay updated with it. You can watch all the content for free that is posted on the MI Video App. Though it's of news, series, entertainment or any other topic.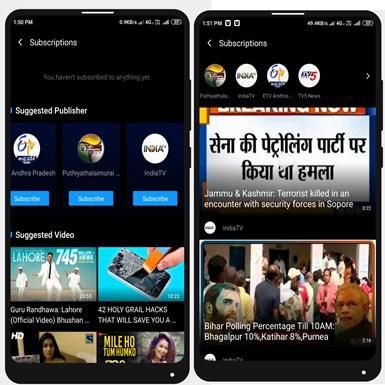 ✒ Update it:
Process 1:
1. Go to "Settings".
2. Go to "System App Updater" and Update it.

Process 2:
Update Mi Video v2019040990(MiVideo-GMM) from Mi App Store.



Main Features of Mi Video app:
Clean and easy-to-use interface.
Separate UI for Offline and Online content.
Support for more than 12 video formats such as AVI, MP4, MOV, MKV, FLV, TS, RMVB, 3GP, MPG, MKA, MPEG, M2TS and more.
500,000+ hours of Online content, India's largest content aggregation.
Stream regional, national and international videos.
Watch YouTube videos without leaving Mi Video.
Automatic grouping.
Multi-lingual subtitles, fetch directly over the internet.

Popular Columns across Mi Community: