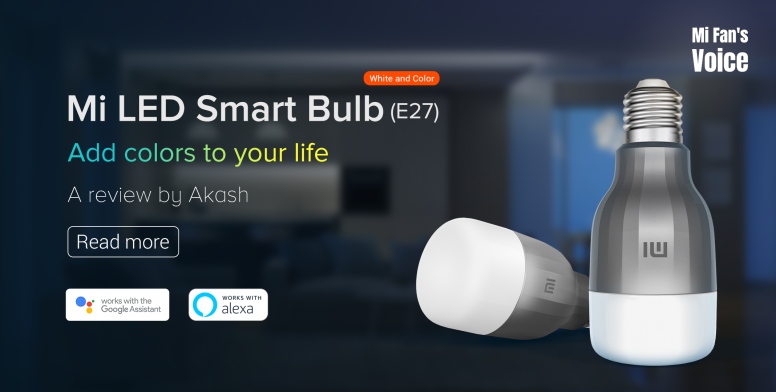 Greetings Mi Fans!
Xiaomi is undoubtedly one of the best smartphone manufacturers across the globe and in India. This time we see Xiaomi bringing up a Smart LED Bulb which is magnificent and has a distinguishable classy look. The light comes with RGB capabilities to wake up that party mood in you but wait, it doesn't just end here. The Mi Smart LED Bulb can also be used as a regular light and is surprisingly bright. And for India where dads are like "Bijli Ka Bill Tera Baap Bharega?", the power consumption is just 10 watts and won't break your bank. The company offers a dedicated application which you already might know as 'Mi Home' which offers you tonnes of configurations to play with.



Let's jump into the specifications:



| | | | |
| --- | --- | --- | --- |
| Product Model: | MJDP02YL | Lamp Holder: | E27 |
| Rated Power: | 10 W | Incandescent Equivalent: | 60 W |
| Rated Input: | 220-240 V – 50/60 Hz 0.08 A | Life Expectancy: | Approx. 25,000 hrs |
| Color Temperature Range: | 1700 K – 6500 K | Wireless Connectivity: | WiFi IEEE 802.11 b/h/n 2.4 GHz |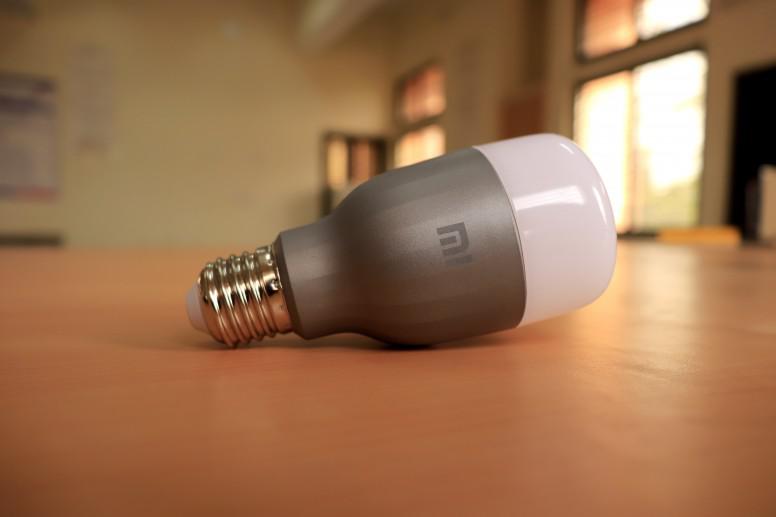 The Mi Smart LED Bulb at a first glace doesn't upset you as it looks are fantastic. The Polycarbonate case on the LEB Bulb is of superior quality thus expanding its lifespan to years. This piece if tech is a perfect partner for your smart home setup if you have one existing and if not, why not start right off with the all-new Mi Smart LED Bulb.

The Mi LED Smart Bulb has a distinctive look with a cleaner design aspect and looks pretty sophisticated. I assure you that the looks won't disappoint you. The build quality is truly amazing with its metal housing and a high-quality polycarbonate on top to cover the LEDs. The translucent cover on top makes the light diffuse and spread all over the room distributed equally. The connector required for the bulb to receive power is an E27 holder which will not be very difficult to find. The normal Indian style B22 holder would have been really nice but this holder looks and feels much more sturdy and practical. The holder has been implemented such that there are no connectivity issues in order to improve the life expectancy of the bulb.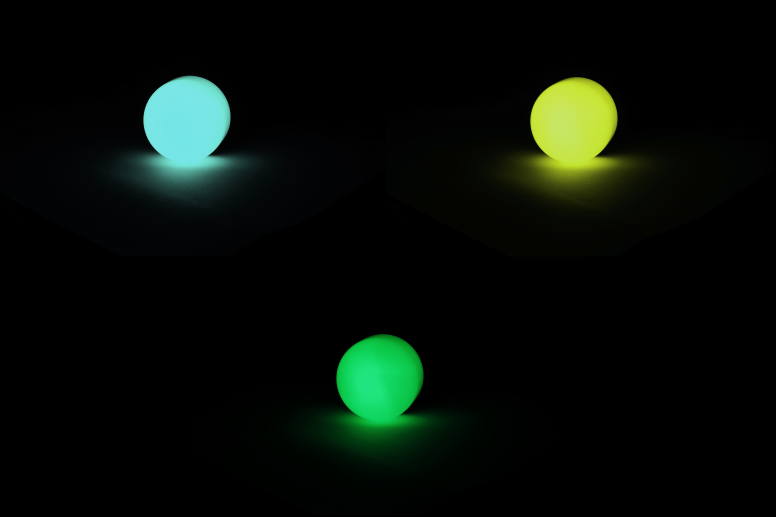 (Photos with the lowest brightness)


Speaking about LED Bulbs, the Mi Smart LED Bulb is brighter than you'd expect. The LED Bulb is equivalent to 60 W of an incandescent bulb which is definitely not as cool as this. The bulb offers a vast spectrum of RGB colors as well as a yellowish white shade which makes it convenient for book readers. And for normal people, its bright white light will not disappoint you. Speaking of brightness, the bulb doesn't bother any color regarding the brightness as every color keeps the potential to glow at its fullest and give you a premium experience. You can even set the color themes to a live mode where the color keeps changing automatically as per the speed and intensity you desire. The bulb can also glow static with any of the 16 Million colors. In order to control the preferences of the bulb, the user needs to set up their existing or new Mi Account after which the user can control the bulb from any part of the world. Apart from that, the bulb has support for Google Assistant and Alexa as well.


Final verdict:

Overall a great product from Xiaomi with the decent build quality and cool aesthetics that will please you for sure.
Rate