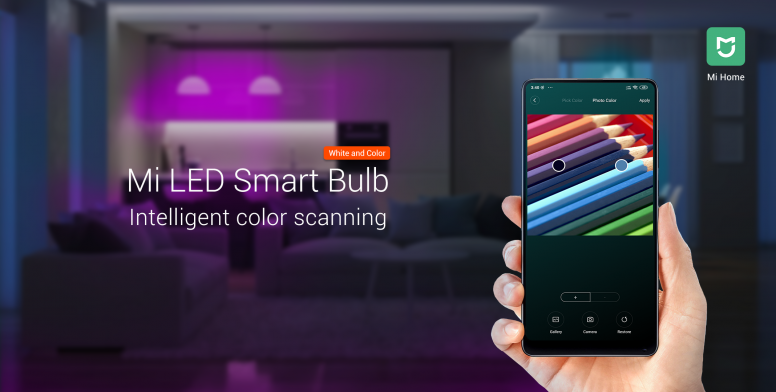 Greetings Mi Fans!
The Mi Smart LED Bulb comes with a unique feature called "Intelligent Color Scanning" which is capable of collecting color information from photographs. This feature can come in handy if you're fond of adjusting the hue of the Mi Smart LED Bulb according to the color of your bedroom walls. The Mi Home app scans the image you capture and picks up accurate colors and trust me it's pure magic.

✒ Requirements:
1. Installed Mi Home App - Click here to download!
2. The connection between Mi LED Smart Bulb and Mi Home App



Open Mi Home app.
Go to "Mi LED Smart Bulb" from your device list.
Go to "Set Color" from "Flow" section.
Tap on "Photo Color" and go to "Gallery".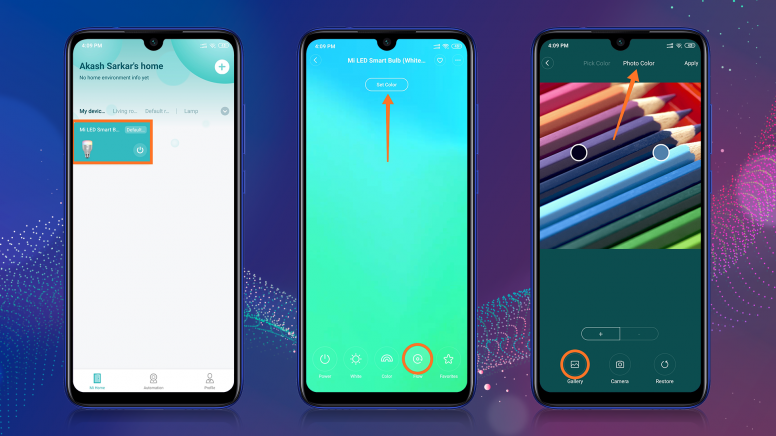 Now browse and choose your favorite photo from which you want to select the color for your bulb.
After selecting the photo you'll need to crop it. You can adjust your photo and then tap on "Done".
Now you can pick color from the photo by using color picker.
You can increase the number of color picker by tapping on the "+" button. (Max 4)
Finally tap on "Apply".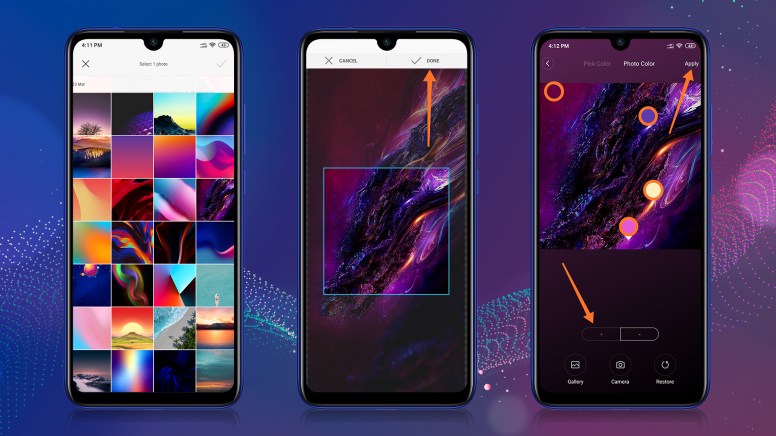 That's all! Now your Mi LED Smart Bulb will glow with a flow of all the colors which you've selected from your photo.





Have any doubt? Please comment below, we'll try to help you.


✒ Related Threads:

✒ About Mi Community:
Mi Community is Xiaomi Community's official Android app and a home for Mi fans in India. It helps you share your ideas and interact with other Mi fans on-the-move. It offers a fast and intuitive interface to post threads, reply, read the news and interact with others.

✒ Mi Community App on Google Play Store:


✒ Popular Columns across Mi Community:
Rate