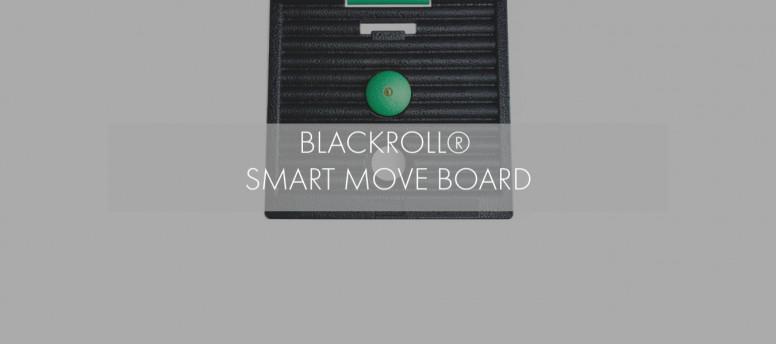 Hello Mi Fans!

It's bad for your health to sit all the time, as it increases the risk for heart disease and heart attacks, strokes and more. Naturally, standing desks have grown more popular in recent years allowing people to work at a desk yet remain relatively upright. This configuration is referred to as "active standing" for a number of reasons. For starters, it's great for your back and neck and stretches out your body. It also burns calories, not enough to lose a ton of weight mind you but plenty to keep you healthy - much healthier than constant sitting anyway.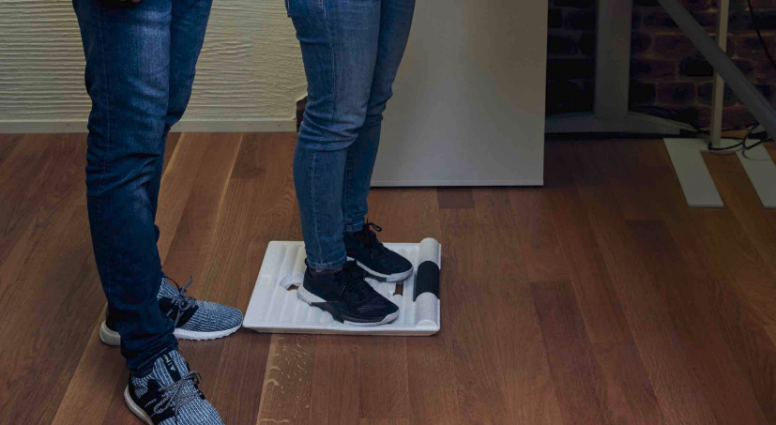 Extend the benefits of your standing desk even further with the BLACKROLL Smart Move Board Standing Desk Mat. Loaded with engaging features, this system helps you naturally stay active even while working. The board is soft and offers the perfect amount of support and cushion for all-day standing. Standing with the board helps to decrease body aches and pains, including back pain. You can also interact with the Smart Move Board for muscle stimulation and training by using the mini roll, ball, and twister. Offering an impressive number of benefits, the Smart Move Board will help increase your concentration, energize you, improve your posture, boost your cardiovascular system, and burn more calories. Just by simply standing on the board, you can feel better and improve your productivity at work.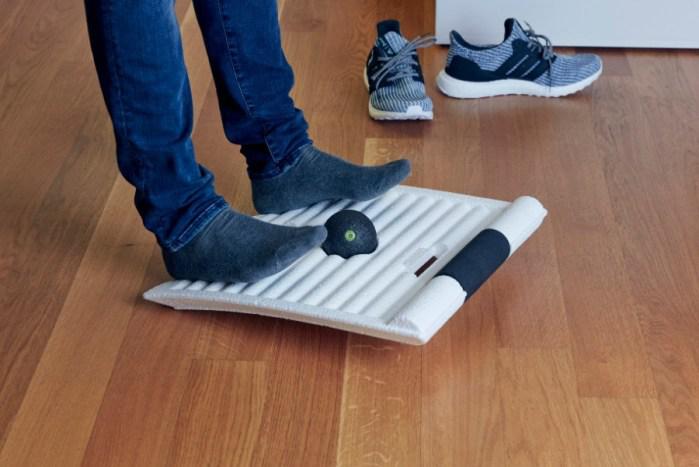 Features of BLACKROLL:

Structured to stimulate your feet.
Soft to relieve pressure on body and joints.
Encourages micro-movements.
It can be used barefoot, with socks or shoes.




Check out BLACKROLL:


The Smart Move Board brings a healthy combination of sitting and active standing which allows you to feel better, work smarter and burn calories. Ideal for everyday users, it's designed to bring comfort, activation and prevention in as little as just five minutes of rolling your feet on the mat. The BLACKROLL smart move board is designed to compliment a standing desk. You place it at your feet and use it to stimulate your soles, body and more. It includes a massage ball and unique massage tube on the front, both of which can be detached. The board itself is designed to eliminate aches and pains, something you'd normally feel from standing for long periods. The board can also be moved in certain ways to "engage your core," similar to cardio-based and Yoga exercise tools.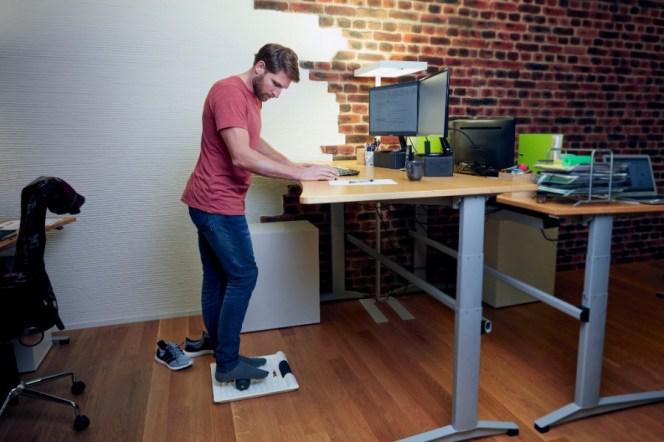 The Smart Move Board is engineered to successfully address the pressure and fatigue that can result in standing all day. An ergonomic surface which can be used barefoot, with socks or shoes, is structured to stimulate your feet, while the softness of the mat relieves pressure on the body and joint. The ridges on the mat are key components as the smaller ridges activate your soles and the larger ridges help stretch your calves. The slot allows to play with your big toe and strengthen your sole. A mini roll and twister are also important features on the Smart Move Board as they allow for a deeper foot massage to stretch the planta fascia. Fatigue in legs and feet from standing can also be greatly reduced.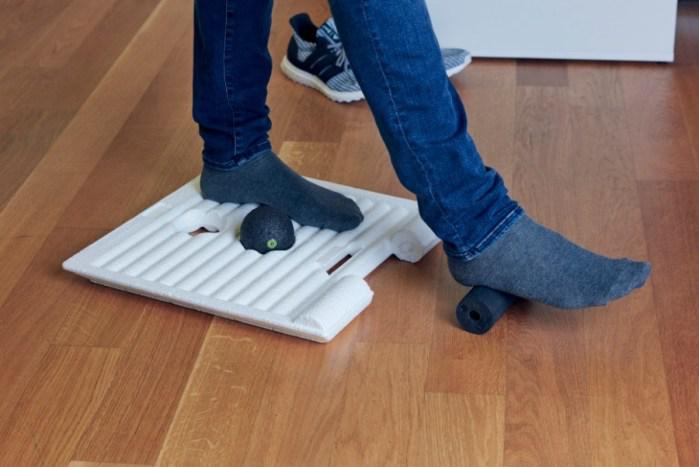 So what do you guys think about BLACKROLL? Do REPLY down your opinions below!


Source: 1, 2

Rate