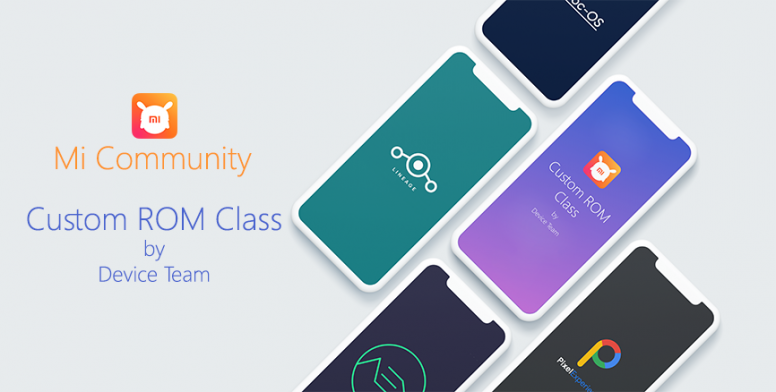 Hello Mi Fans...!!!
Good to see you all again. Today I am before you with a Custom ROM thread series for the Redmi Note 5 device. To the ones who don't know about custom ROM series, in this series of threads, we The Device team members will try out different custom ROMs available for the devices and then review it here.
Today we are reviewing a custom ROM which is very popular among custom ROM users. It is the Resurrection Remix (RR) ROM. The ROM is based on Pie and is very smooth.
So without any further preface, let's start...
Disclaimer: Have a complete backup before flashing. I am not responsible for bricked devices, dead SD cards, etc. Do this at your own risk
Prerequisites:
Note: As the ROM already do not contain GApps within, you need to flash it separately.
To know the process for Unlocking the Bootloader, installing Custom Recovery and flash the ROM, you can refer the threads given below:
Rom review :
Homescreen:
The home screen has the classic android pie appearance with rounded icons as default. It has a google search bar at the top and an icon tray at the bottom. The search bar location can be changed.
Notification bar:
It is pure stock android look with the blue-white colour combo. It has a brightness bar at the top with automatic brightness toggle. It also has an edit button and a shortcut button to enter the system settings.
App tray:
The app tray has a white background as default. It has rounded icons and a search bar at the top in case you have lots of apps and difficult to find it. It also has a music player and gallery app installed automatically.
Settings menu :
As usual, it has the main settings of the device, it is default white colour background with colourful icons for each item. It also has a resurrection tool which will be discussed shortly.
Android version:
The version Iwasas using was Resurrection Remix 7.0.2 with Android Pie operating system. This ROM gets weekly updates and it also supports OTA updates.
Storage and Volume bar:
Being a stock Android based ROM, it doesn't take up much space. It uses almost 7.55GB and the rest will be available to the user.
The volume bar is also usual Pie look. Straight vertical bar with blue accent. There is also an option to change other sound volumes from this bar.
Digital wellbeing:
This is a new feature in the Pie update which uses the AI technology to measure the user's behaviour. It senses our usage and we can know more about smartphone usage and its kind by referring to this.
Google Tray:
As most of the ROMs nowadays have, this ROM also has the google tray which shows latest google news and other information related to the favourites subjects.
Resurrection Tools:
This is one of the greatest difference between the RR ROM and other ROMs especially Pixel experience ROM. Is the amount of customization possible. Most items of the device can be customized here.
Camera:
The ROM comes with enabled camera2api as default. It's stock camera is also GCam. Both GCam and GCam 3 is installed by default. It has both front cam and rear camera portrait mode as well as a stunning night vision cam option.
Battery:
The battery performance as per my experience is pretty good. Since it is stock android it is expected to have a better battery performance.
A quick comparison between MIUI and Havoc OS Rom
In this comparison, we will show you the features of Resurrection Remix ROM which MIUI doesn't have and the features of MIUI which Resurrection Remix ROM doesn't have.
Let's have look at interesting features of both the ROMS.
MIUI Features
AI Portrait mode
Quick Ball
App vault
One-handed mode
Second space
Dual app
App Locker
Inbuilt call recorder
Emergency SOS
Inbuilt Compass App
Mi Message
QR code scanner in the Camera App
Hidden apps
One-tap courier tracking in Mi Message
Smart IRCTC SMS
Private Notifications
Full-screen Gestures
Picture in Picture mode
Resurrection Remix Rom Features
Stock Android launcher with round icon support
The Resurrection boot animation
Android Pie
Lots of customization
The picture in Picture or PIP feature
Background limits
Autofill UI
Digital wellbeing
Google cameras inbuilt one with and other without night mode
Camera2api enabled
Stock Android experience
ROM Information:
ROM OS Version: 9.0 Pie
ROM Kernel: Linux 3.x
ROM Firmware Required: Unlocked Bootloader & Official TWRP
Based On: Lineage OS

Version Information
Status: Stable
Stable Release Date: 2019-01-23
Subscribe to our columns to Stay updated with interesting Debates, Polls, Tutorial and more from Device Team:
Rate