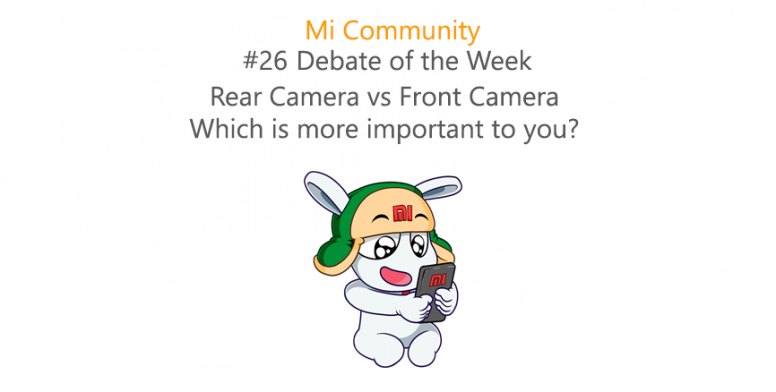 Hello Mi Fans,
How was your week so far at the Mi Community? Please give me an opportunity to present you the Debate of the Week. As I always say, smartphones have become essential in one's life and they started replacing many things. One of those things is the camera, though cameras still exist, the smartphone has reduced the burden of carrying the camera separately for all situations. You find something interesting while on your way to your workplace or college, just pull out the phone, open the camera app and snap it (not Thanos' snap).

Almost all smartphones these days have both Front & Rear cameras, which one is more important to you? Or rather, the buying decision of your next smartphone would depend on the front or rear camera?

Why is Rear Camera important?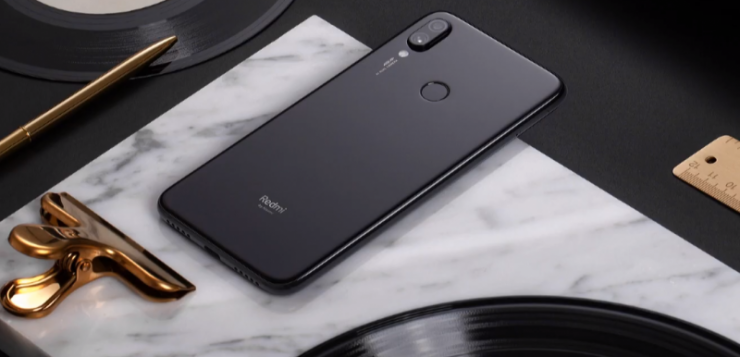 As we all know, the rear camera is always better than the front camera because it has more space. It can accommodate better sensors and other equipment like OIS.
It can have more than 2 cameras and also a better flash which helps in better low light photography.
When you want to click objects far from you, the secondary telephoto lens can help you to have a lossless zoom.
The rear camera captures better details and gives sharper results because of the sensors.
Phones like Mi 9 have a very good camera setup. It has triple camera setup - 48 MP ultra clear lens with f/1.75+16 MP ultra wide-angle lens with f/2.2+12 MP telephoto lens with f/2.2 which can click outstanding shots like a pro.
Why is Front Camera important?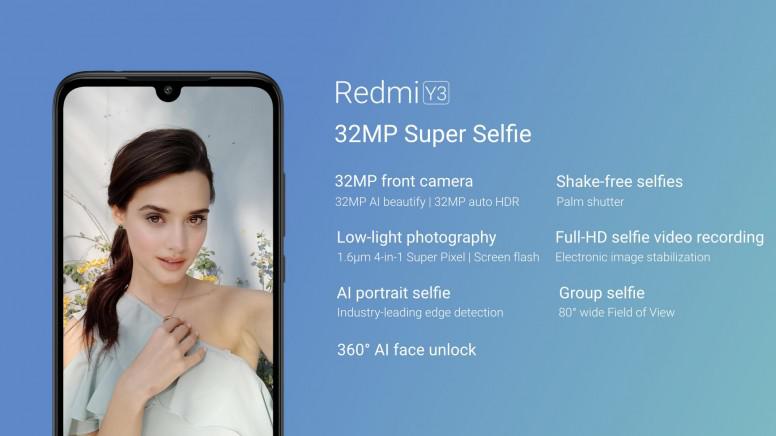 The rise of different kinds of social media has led the users to take more selfies. The key to getting better selfies is to have a better camera.
As the users are showing their interest in capturing themselves, manufacturers are launching selfie-centric phones like the Redmi Y series.
Redmi Y3 the latest entry in the series, has a 32 MP front camera with AI Beautify 4.0 and many other features to let you take fantastic selfies.
In such phones, the preference is given to front cameras so that you can take natural and beautiful selfies.
End Time: 2019-05-24 12:26:00