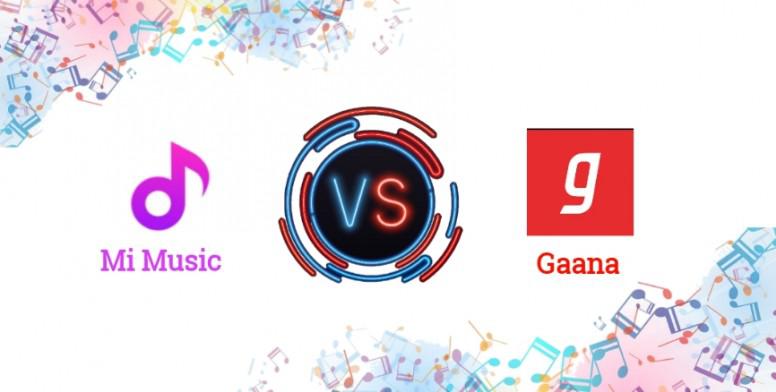 Hello Music Lovers!
"Music gives soul to the universe, wings to the mind, flight to imagination and life to everything". To listen to good music you need to have a good player and to have a select the best player, MIUI Debate column is ready for another exciting one! Music lovers have a lot of expectations from their player to provide you the best of the services.
There are several apps on the Google Play Store of the same type but we choose Gaana App as it got 4.5 stars rating. But here let's have an overall comparison between the two apps and find out which app is better. We will discuss both the merits and demerits of the apps. So, without wasting time, let's start with it.



Which app do you use, and what features do you love in it?

Have some points to debate? Great, we would like to hear them all!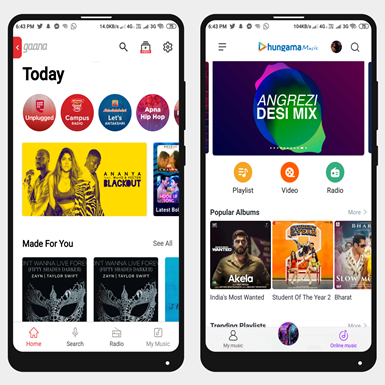 Features of Mi Music App that gives it an edge over Gaana App:
✒ Loading time: Mi Music comparatively consumes less space than Gaana and also loads its content at a faster speed.
✒ Free download: You can download free songs from Mi Music while you need to buy a subscription of Gaana
✒ Dynamic lyric: Dynamic Lyrics are a very handy feature which runs along with the song, you can even play accordingly to the lyrics.
✒ Unwanted pop-ups: There are no unwanted pop-ups in the app to interrupt your merry time.
✒ Integration of unwanted content in the app: There are no unwanted news and information displaying on the app, unlike Gaana.
✒ Auto-play of music after voice search: The songs automatically starts playing in Ganna, which is decently controlled in Mi Music App.
✒ Pre-defined playlist: There are plenty of pre-defined playlists on Mi Music app on comparison with Ganna.
✒ Video Playlist: There is limited playlists on Gaana whereas Mi Music supports 15+ video playlists.

Features of Gaana App that gives it an edge over Mi Music App:
✒ Themes: There are different manual themes that can be applied in Ganna App.
✒ Interactive UI: Due to the theme, the app gets a very interactive UI and feels everything alive.
✒ Identifies background music: There is an inbuilt feature that helps in recognizing music which is running in the background.



So without further delay, Let's start the debate!

Mi Music App Vs Gaana App!




Let us know your points in the comments below, Which one do you like and for what features?







Related Debates:
Rate