Hi Mi Fans,
ShareSave, powered by Xiaomi, offers an easy-to-shop selection of 500+ Xiaomi IoT and lifestyle products. Now launching its new version 1.5.0, which is better than ever!
What's new!!
More than 150 Xiaomi smart products are now available on ShareSave, lowest price guaranteed!
1-year official product warranty for all electronics
10-15 days fast shipping with Express international delivery
New feature! Easily find what you want in [Category] tab
A wholly upgraded [Drop] for all new users!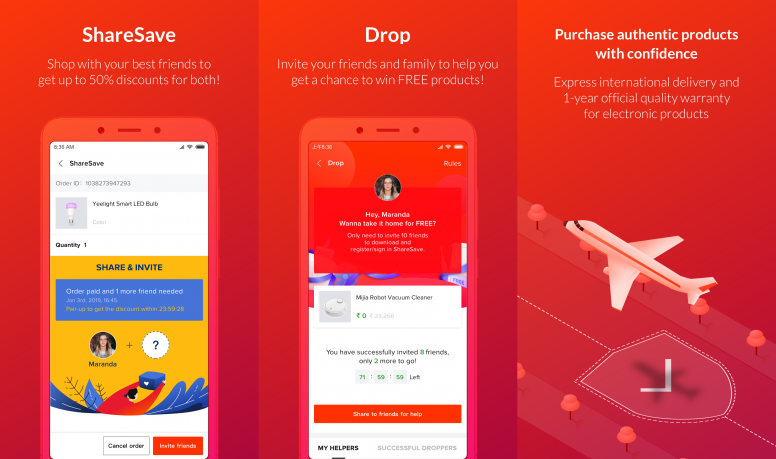 During the new launch celebration period of 8th to 12th May, ShareSave comes up with amazing promotion offers and great discounts which release every 2 hours starting at 10 AM.
Here's the sneak peek!
8th May, Great Discounts release on "Top-selling innovations from Xiaomi", including Redmi AirDots, Xiaomi AirDotsPro, Mijia Quartz Watch, Mijia Photo Printer, Mijia Vacuum Robot, and Mijia Smart Door Lock

9th May, 50 amazing promotions offers for "Selected Tech Brands", including Wiha, Wow stick, CIGA, SMATE, MIIW, LeFan, these long-standing partners with Xiaomi

10th May, discounts on "Curated Collections For Your Home" including Audio, Lighting, Kitchen&Dinning

11th – 12th May, special discounts for "Happy Mother's Day" celebration, gift her smart tech making life easier







Come and enjoy up to 50% off your ShareSave purchase together with your friends. Let's Share and Save!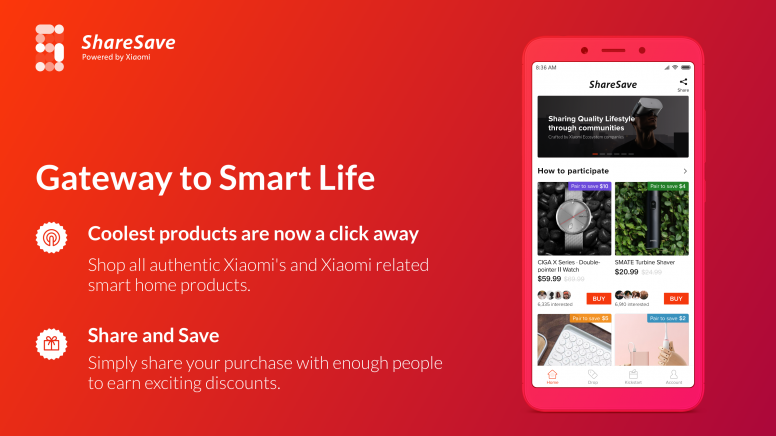 ShareSave is designed to offer international users a convenient way to shop online for the best bargains on Xiaomi smart products that have not been available overseas previously.
At Sharesave, Mi Fans can connect, enjoy and share a unique #SharetoSave shopping experience through interactive ways that you certainly will love.
Rate