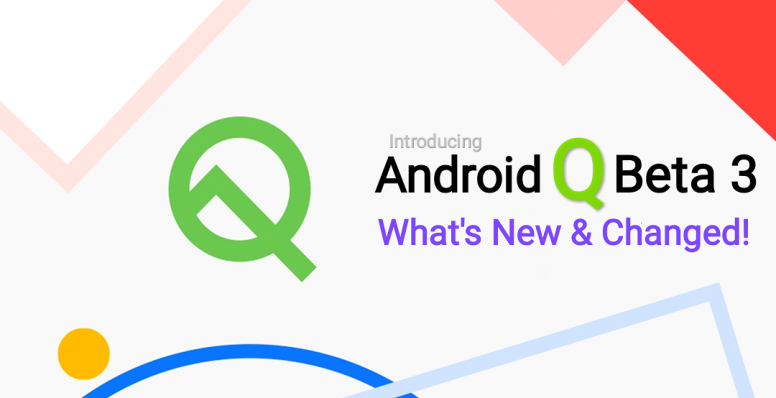 Hey Mi Fans,
Google has just announced the all-new Android Q Beta 3. You'll be glad to hear that the new Beta update for Android now not only supports Google Pixel devices but also supports a wide range of other devices. According to Google, Android Q Beta 3 is the final incremental update before Beta 4 that includes final APIs and official SDK. Well, in this update, developers have introduced plenty of new and enchanting features.
So, let's check all of them out.
All New Features!!
All New Privacy & Security
As you know, privacy and security are one of the most focused areas in Android Q. This new update includes some changes and features:
Several changes for Scoped Storage,
Now, the apps can be restricted from launching in the background,
New TLS 1.3 that includes performance benefits and enhanced security.

Foldable Displays & 5G Networks
The new update has been optimized in order to ensure that screen continuity is seamless for foldable displays,
Some changes have been made to 'onResume' and 'onPause' to support multi-resume and notify the app when it's in focus,
The working method of 'resizeableActivity' manifest attributes was changed to help the users manage their apps on larger screens,
Support for the 5G platform and existing APIs to extend it for preparing apps for 5G,
Connectivity APIs to check if the device has a high or low bandwidth connection.

Live Caption: Caption For Everyone
In this update, developers have introduced Live Caption - a new feature that can automatically caption media, playing on the user's device. Significantly, Google has developed this with deaf and hard of hearing people as for them, captions mean more than a convenience.
Real-time captions for videos, podcasts, audio messages, even for the user's own recordings,
No network connection required and support for any app.

All New Dark Theme
Dark Theme is indeed one of the most-wanted features from Android Q. Along with this update, finally, it's here. It can reduce power usage significantly, improve visibility for users, sensitive to bright light and low vision, make it easier to use a device in a low-light environment.
New Dark Theme for the system UI and the compatible apps,
Users can enable it by going to Settings - Display or using the new Quick Settings tile, or turning on Battery Saver,
New DayNight feature for letting the apps offer a Dark Theme to the users.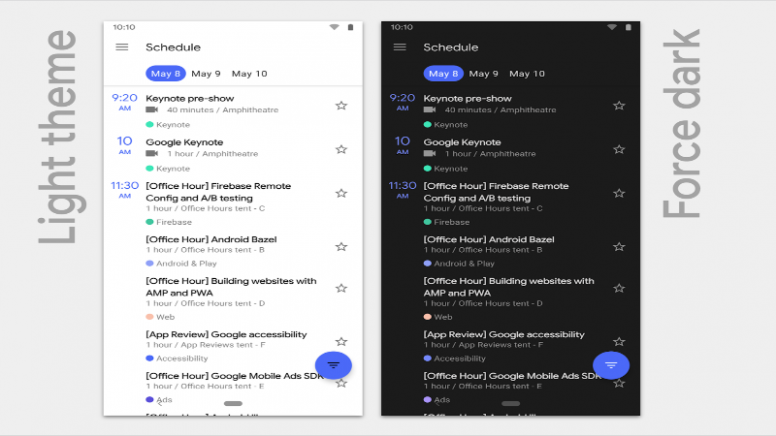 Gestural Navigation
New, fully gestural navigation mode for eliminating navigation bar and letting the apps use the full-screen display,
New edge swipes for Home, Back and Recents navigation, instead of traditional navigation buttons,
Users can swipe up from the bottom to enable Home screen, swipe from screen's right or left edge to enable the Back action and hold the screen to trigger the Recents,
Users can enable the feature by going to Settings - System - Gestures.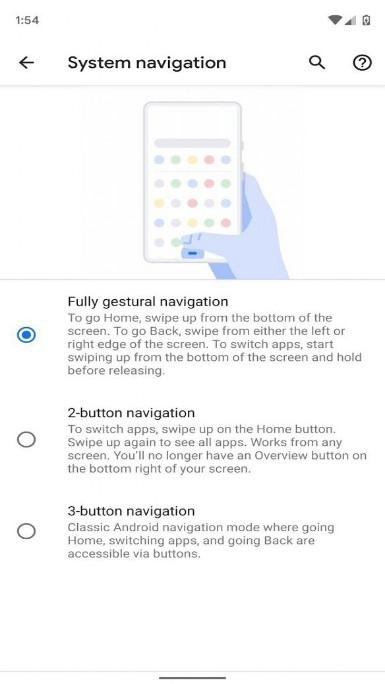 Digital Wellbeing: New Addition - Focus Mode & Family Link
New Focus Mode for letting the users focus on something to get it done,
With Focus Mode, users can pick up and silence or 'pause' apps that can distract them from their works. They can 'pause' these apps until their works get done,
New Family Link for letting the parents connect to their child's device,
With Family Link, parents can completely monitor what their child is doing on his/her device. With it, they can also set time limits on specific apps on the child's device so that the child can use the apps only in that limited time.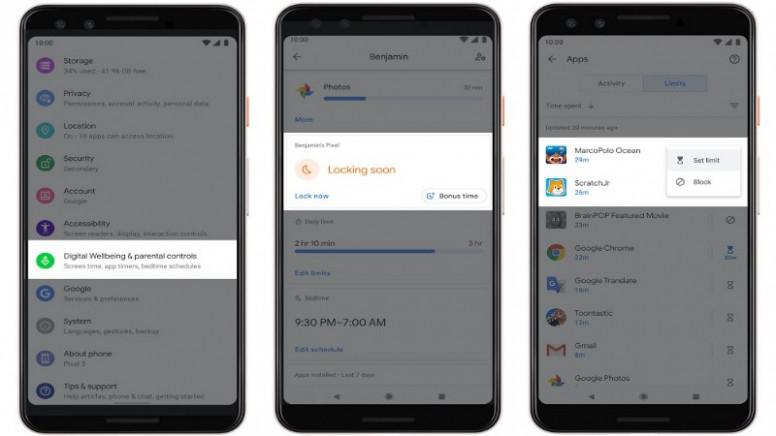 Suggested Actions In Notifications
New smart replies for notifications for letting the users engage with the apps directly from notifications,
Unlike before, now the smart replies and actions are inserted into the notifications by default,
Users can use this feature as well as their old method to send replies.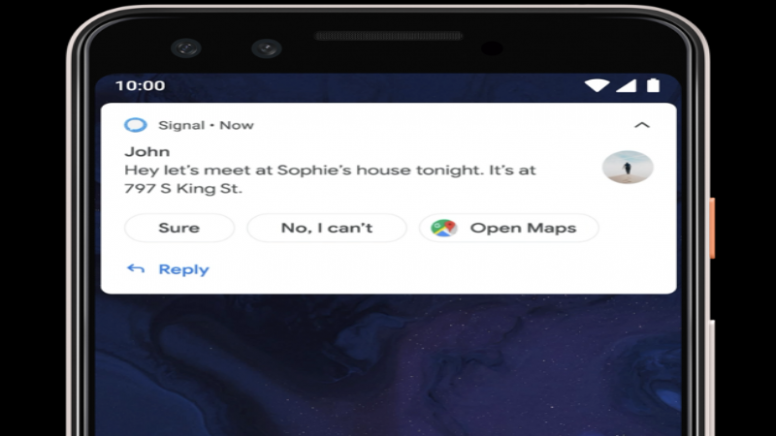 Other Important Changes!!
Apps can now request adaptive Wi-Fi, triggering high performance and low latency modes,
New API for audio streaming apps for letting other apps capture audio streams,
New 'MediaCodecInfo API' for determining the video rendering capabilities more easily,
New 'Thermal API' for apps so that it can monitor and take action with the changing of device's temperature, to restore the normal condition.

As you saw, Android Q Beta 3 is fully loaded with new features. But these aren't the all. Let's wait and see all of them!!
Which Feature Do You Like Most In About Android Q? Let Us Know In The Comments Section Below!!
Rate