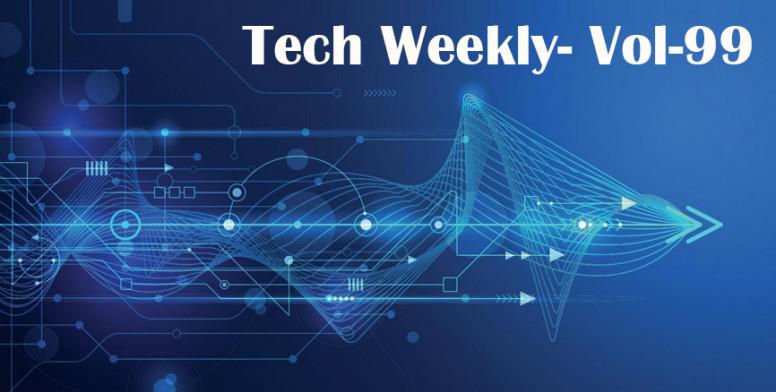 Hello Mi Fans,
Technology refers to methods, systems, and devices which are the result of scientific knowledge being used for practical purposes. The purposeful application of the information in the design, production, and utilization of goods and services, and in the organization of human activities Technology can be described in many ways. So without wasting time let's check out what we have for you this week from our Techie Team.
Qualcomm Snapdragon 730G: The Ultimate Gaming Companion!
By- J C Paul
Hi Mi Fans!

In last month, Qualcomm had announced the all-new Qualcomm Snapdragon 730G. The new Snapdragon processor not only serves up impressive, powerful, optimized performance and battery life but also provides a powerful gaming experience. Packed with 8nm process technology, Qualcomm® Kryo™ 470, higher GPU frequency, select Snapdragon Elite Gaming features, AI for capturing image more intuitively and many more such impressive things, Snapdragon 730G is the ultimate solution for the gamers.

Know More- http://in.c.mi.com/thread-1847330-1-0.html
BLUE QUENCH QOOLER: Make Ice Cold Drinks In Seconds!
By- Hari Sankar G





Hello Mi Fans!

Imagine your favorite beverages - soda, beer, wine, or whatever - Ice. Freaking. Cold. Every time. In as little as 60 seconds. At the beach. A cookout. A tailgate, camping, or boating. Qooler is the perfect solution for those hot days when you're in need of an ice cold beverage. With the Blue Quench Qooler, it's nearly possible!

Know More- https://in.c.mi.com/thread-1847216-1-0.html
Keychron K2: A Sleek, Compact Wireless Mechanical Keyboard!



Hello Mi Fans!

We all have seen mechanical keyboards and every mechanical keyboard do have some changes or extraordinary features within themselves which makes them compete with each other. There's a new mechanical keyboard known as Keychron K2 which is designed to be wireless and interestingly it features the largest battery seen in a mechanical keyboard yet.

Keychron K2 is a super tactical mechanical keyboard which is a perfect combination of 84-key keyboard and 10-keyless keyboard. This keyboard is completely compatible with all operating systems (OS) and it comes with 15 different types of RGB LED lights with three different types of actions which reacts according to your mood. K2 is a perfect fit for any desk.

Know More- http://in.c.mi.com/thread-1842601-1-0.html
Digital Wellbeing Gets New Focus Mode !
By- Aniket Patra




Hello Mi Fans!

This week Google I/O was held and it was announced that a new 'Focus Mode' will be added to the Digital Wellbeing app which itself was intorduced at last year's I/O conference. Google introduced more advanced controls at I/O 2019 to help us control our digital health, with Focus mode as a central component in future Android updates. Digital Wellbeing has not only added new controls for major device users, but Google also announced additional parental controls that allow you to set time limits and more on specific games and applications that your children use too often.

Know More- http://in.c.mi.com/thread-1850339-1-0.html
Thanks to the authors for your contribution and sharing updated technology information to Mi Fans.
Our Previous Volumes:
Please Vote and share your feedback in reply.
Rate