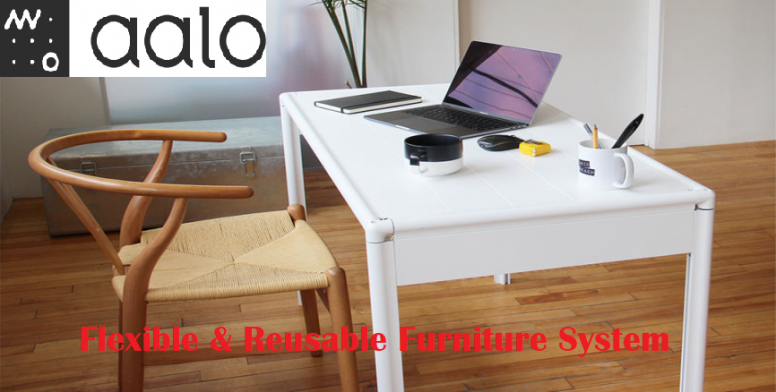 Hello Mi Fans!
It was simple, sophisticated, and honestly made me wonder why nobody ever thought of making furniture that literally ticks every box. The Aalo'ssystem was clever and using just a handful of parts, you could quite literally build whatever you want. The same parts could make one table or could be pulled apart and re-joined to make two benches or even a shoe-rack. Build a handful of parts and imagine the designs using those parts. The possibilities were is literally endless. From a user standpoint, the Aalo allows you to make what you need. Need a standing desk? Check. Need a clothes-rack with a stool on the side? You could just use the same pieces to put together anything you needed. Plus, Aalo was designed to be pulled apart too. So, let's talk about this Aalo 2.0 Flexible & Reusable Furniture now.
Design:
In North America alone, over 10 million tons of furniture items get thrown away every year. Leading brands are selling furniture with compromised quality and complex assembly, which only helps to perpetuate the concept of"disposable furniture" even further. At Aalo, we knew it was time for a change. Combining years of experience in manufacturing engineering and product design, it has developed an entirely new type of furniture system with a unique interchangeable parts design. It's modular furniture like you've never seen before. All of the items in our collection are multifunctional, meaning you can assemble it in different ways to fit your needs.
How It Works:
Simply Assembly & Disassembly:
No matter the shape or size, Aalo assembles with just one tool (standard hex key) in just a few minutes. We thoughtfully crafted every aspect of Aalo to be as simple and easy to work with as possible. Aalo uses only one type of hardware and tool and can be assembled in just minutes. Put it together, take it apart and change it up over and over with ease
Highlights:
Buy Once & Reuse Forever:
Create 100+ designs from just 15 parts. With our Lego-like assembly, you can easily add or remove parts to fit your changing space needs, so also can move and evolve with you.
Durable & Sustainable:
Aluminum and Zinc construction with premium powder coating finish for maximum durability while being 99% recyclable.
Features:
Quality Materials:
For Aalo 2.0, it has upgraded our previously Aluminum connectors with Zinc material, to achieve 40% more load bearing strength and x6 times better impact strength. The rest of the beams and panel components are made with the same Aerospace-grade Aluminum we've been using from the beginning, with only about 1% of our total parts being made out of plastic materials.
VOC-FREE Powder Coat Finish:
All of our metal parts are finished with premium textured powder coating. Aside from being one of the highest grades finishes available for furniture (in both scratch-resistance and durability), powder coating produces ZERO Volatile Organic Compounds during production, unlike other common printing processes. This means no harmful chemicals are released to the environment during the finishing process.
99% Recyclable:
Aluminum and Zinc are amongst the most recyclable metals available. This powder coated surfaces also easily burn off during the recycling process, making Aalo products 99% recyclable
Take It Outdoors:
We use stainless steel fasteners to complement our Aluminum & Zinc body so that you can take Aalo outside for even greater versatility.
Check out the Aalo 2.0 Flexible & Reusable Furniture here
If you want some new furniture but not of the disposal nature, the Aalo 2.0 Reusable Furniture System will definitely tick all of the right boxes. From coffee tables to clothes racks (and plenty in-between), you're sure to able to kit out an entire home or office with these great looking pieces. Cleverly designed and crafted, the Aalo 2.0 Reusable Furniture System has been created based on the ethos that the furniture in your home should be capable of serving multiple forms and functions over its lifecycle. With clever engineering and thoughtful design, Aalo are on a mission to say goodbye to the concept of "disposable furniture" while delivering the most unique, flexible, and creative furniture solution ever made.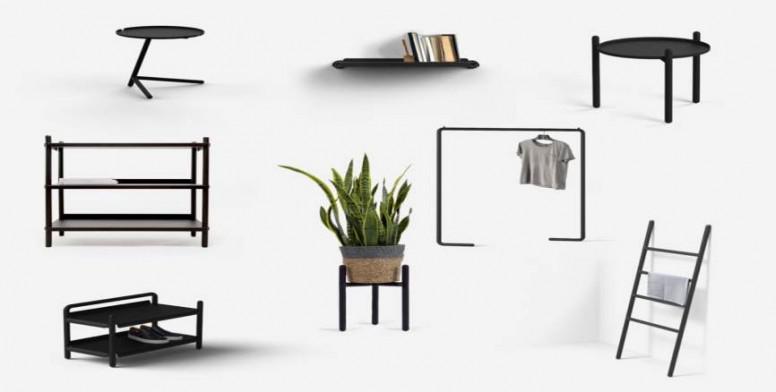 Main Source
Image Source | 1 |
| 2 |
Video Source
Copyright Disclaimer: The data and imagery provided in this article belongs to their original creators!
Be the first to be informed: Follow us
Recommended Threads:
Big Thanks to
Thanks to Admin @R0user And Thanks to Our Beloved SMod @Furqaan Saikh And Our Mods @Harisankarg & @Patitapaban For Continuous Inspiration And Guidance And Supervision.
Thanks for Reading
So, what do you think about This Aalo 2.0 Flexible & Reusable Furniture? Please share your thought in the comment section below

Rate