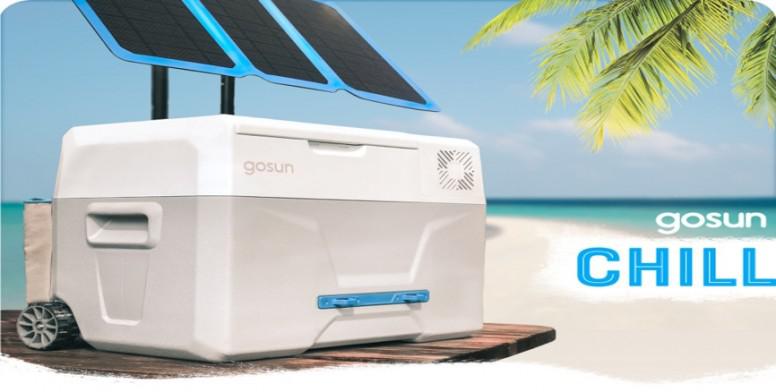 Hello Mi Fans,
If you're going to the lake, the beach or the pool this summer there are necessities, ice being a major need. What if I were to tell you that you would NEVER have to buy ice again? GoSun, the company that introduced as to solar cooking through its patented vacuum insulated solar ovens announced the GoSun Chill. A portable, high-efficiency cooler that utilizes energy from the Sun to keep drinks and food cold, or frozen, eliminating the need for ice. With the GoSun Chill, you won't have to worry about soggy sandwiches, resupplying ice or lugging around a heavy cooler with extra bags of ice to keep your food or drinks cold.

Features:


Charge Your Devices
Solar Powered
Storage Pouches
Carry Handles
Bottle Opener
All Terrain Wheels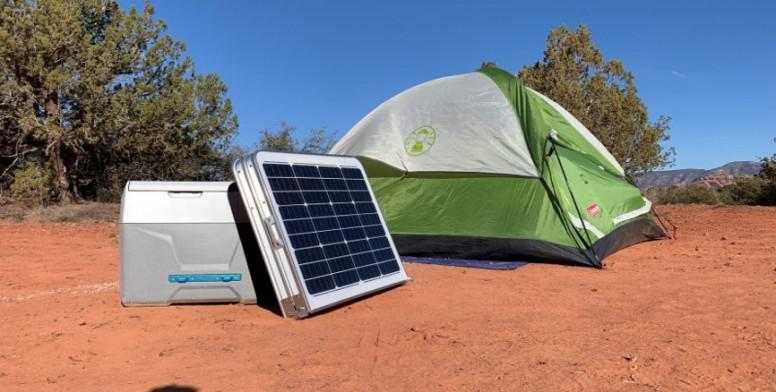 GoSun Chill can be powered by multiple power sources, including Powerbank, AC Adapter, 12 Volt Cord (car charger), Solar Table, or Flexible Solar Panels. This way, you can access the most convenient power sources when you need it. To charge the Powerbank, plug in the included AC Adapter into any wall socket (100-250VAC) or use one of the two solar charging options – the Solar Table or Flexible Solar Panel. Every GoSun Chill comes with a detachable, lithium polymer Powerbank, providing a day's worth of ice. Not a little phone charger, the Powerbank outputs 12 volts at up to 15 amps and can supply the average phone over 10 full charges. Only two pounds (one kilo), it features 3 USB ports and a 200 lumen light.




The GoSun Chill is fuel-free and by combining the technology of brushless compressor motors with lithium-ion batteries, the GoSun Chill performs better than your portable cooler. Similar in size to a standard cooler, the Chill is a 40-liter cooler that fits 40% more food and drinks since there's no ice using the valuable space inside. Besides the lake, ocean or pool parties this is the PERFECT tailgating or BBQ party companion this summer! GoSun Chill is very productive and also beautiful solar cooler that designed to keep the food frozen and fresh. It is almost refrigerator that joins high-efficiency compressor technology with a solar-powered eco-system to keep the food fresh. Now there is no disturbance of generator noise.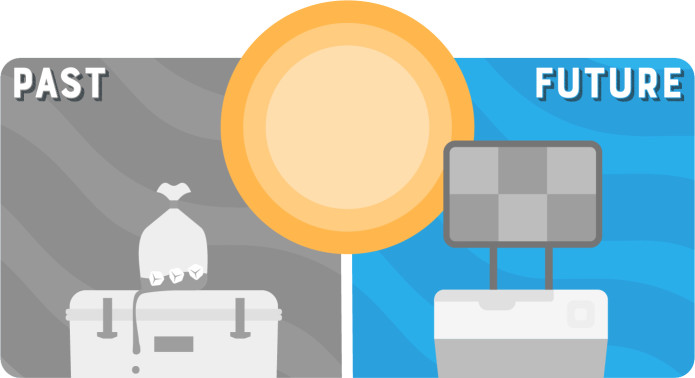 If the sun is not out, you can charge the Powerbank with an AC Adapter and 12 Volt Cord provided. Besides charging the cooler, the power bank can also be used to juice up your smartphones and laptops. This makes GoSun Chill a perfect device for your camping trips. Space is always an issue with coolers and this is perhaps the most practical reason for choosing a solar-powered version. Ice takes up far too much space in a cooler. In fact, the GoSun Chill has nearly double the available space for food and drink compared to an ice-dependent cooler with similar dimensions.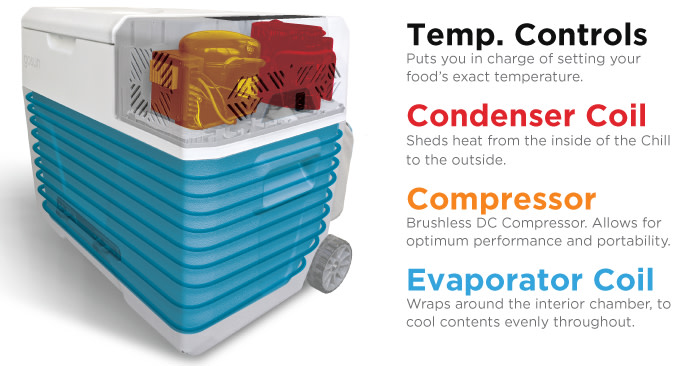 Using solar energy transfer technology, GoSun Chill uses one third the energy of typical portable fridges. The Chill applies an all-electric brushless DC compressor instead of the more commonly used thermo-electric coolers - which are terribly inefficient. The efficient brushless DC compressor draws only 40 watts of power - letting it keep your goods cool without using too much energy. Because it's not thermoelectric, GoSun is also completely quiet, fully controllable and extremely durable. At full charge, the GoSun Chill will not only keep your food and drinks perfectly cool for 14 hours, but it can also charge two mobile devices using one of three USB ports.



Check Out the video of GoSun Chill here:




So, what do you think about GoSun Chill? Will you try it? Share your opinions by commenting down!




Thank you for Reading!
Want more threads? Follow us:
Rate