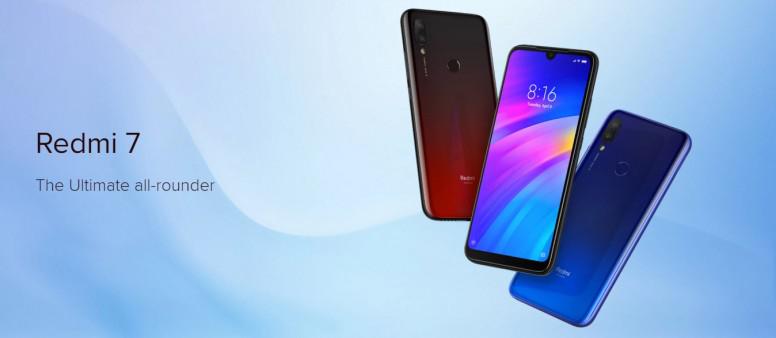 On 15th May we witnessed the offline launch of #TheUltimateAllRounder Redmi 7 in Guwahati.
It was such an amazing launch event and without wasting any more time here is the recap –
The launch event was held in Roodraksh Mall and a stage was set up inside for its grand opening. There was an I LOVE Mi outside and we took some pictures with that.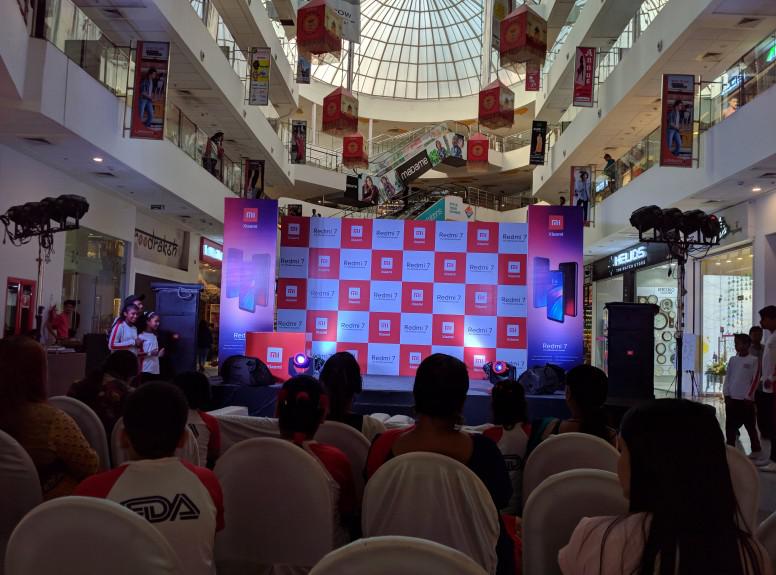 Inside Roodraksh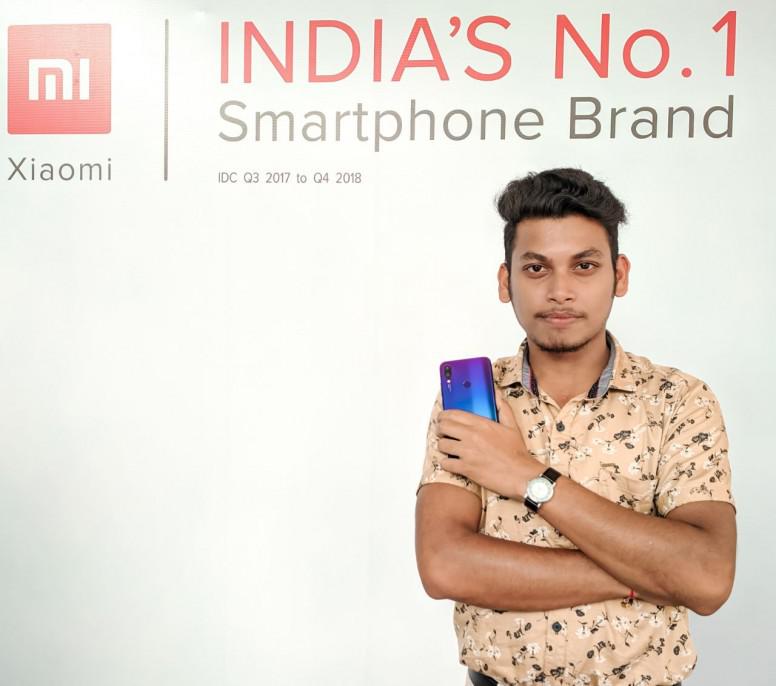 Our member Subham posing with Note 7 Pro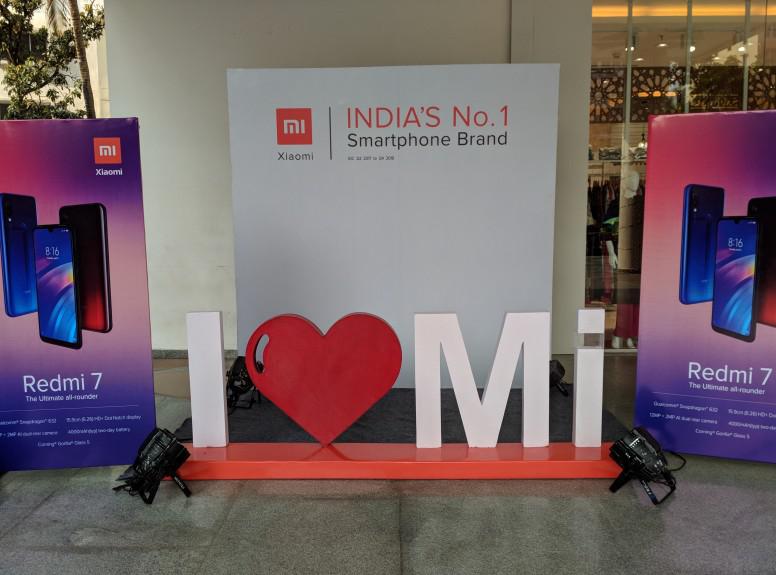 I LOVE Mi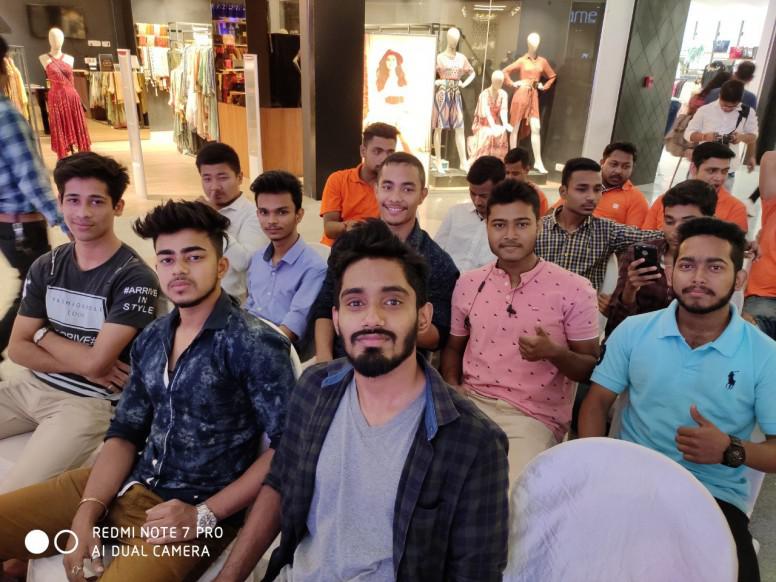 Mi FC Assam
The event kicked off around 4 PM with superb dance performances by talented dancers. After the performances the show host came on stage and expressed her excitement for the launch, starting with the discussion about the features and the specifications of #TheUltimateAllRounder Redmi 7 .
To everyone's surprise an announcement was made for short quiz and game rounds, Participants won exciting prizes like Mi Earphones, Mi Compact Bluetooth Speaker 2 and Mi Rollerball Pen.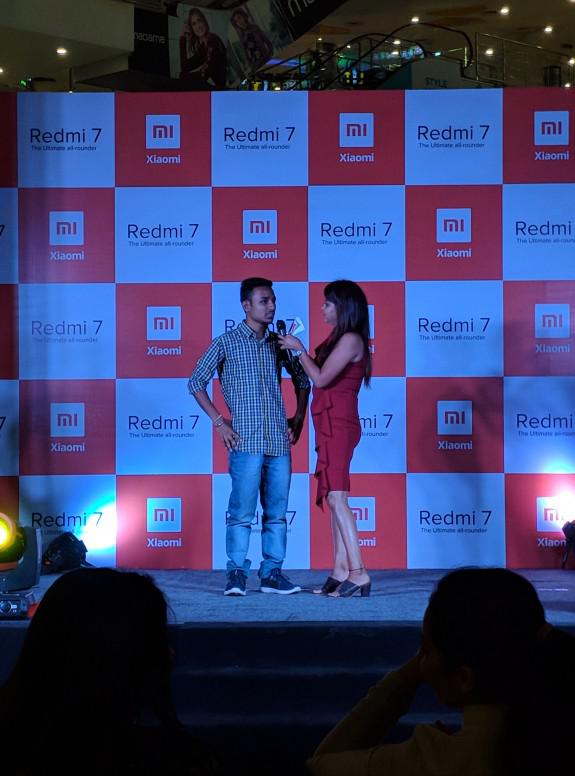 Subham answering a quiz
Now the launch of Redmi 7, RJ Aaliya from 92.7 Big FM came on stage and shared her experience with Redmi. The chief guest for the event was one of the best actress of the Assamese Entertainment Industry, Nishita Goswami . She was greeted on the stage by our host and Mi officials. A beautiful cake was cut marking the launch of #TheUltimateAllRounder Redmi 7to the offline market.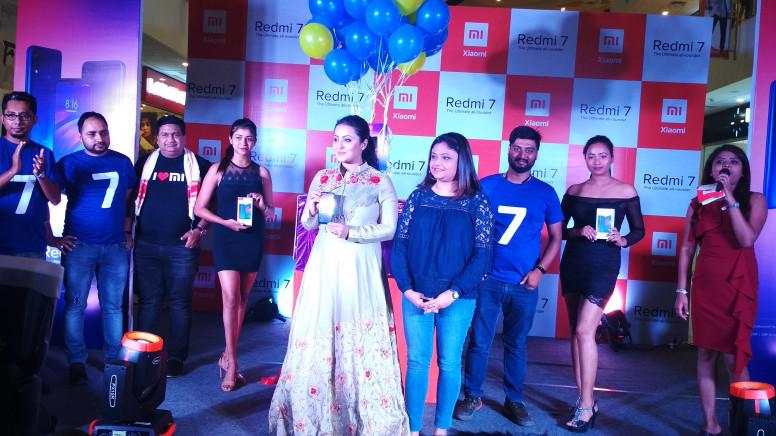 Grand launch of Redmi 7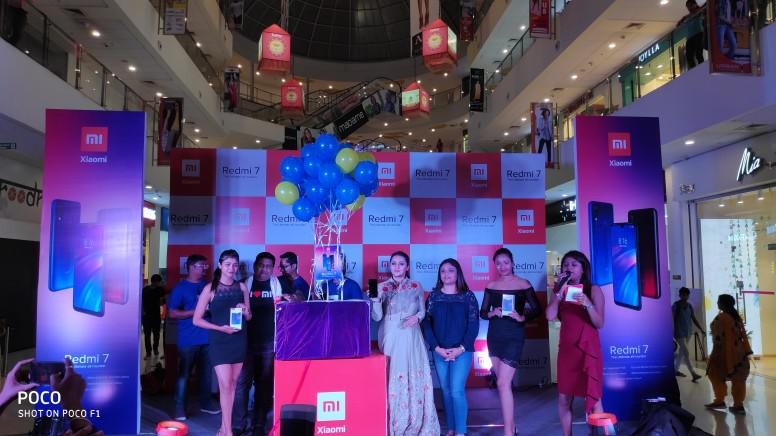 Later the launch event was wrapped up with a musical performance by great artists.
Signing Off
Partha Pratim
Core-Team,Mi FC Assam