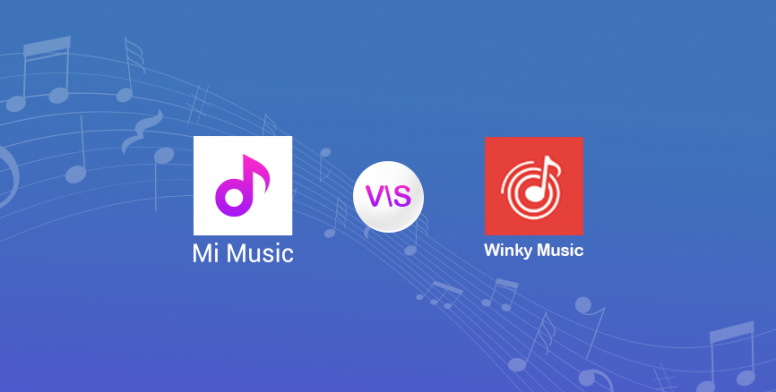 Hello, Music enthusiastic & lovers!
'Music is a language that doesn't speak in particular words. It speaks in emotions, and if it's in the bones, it's in the bones'. There is nothing to deny about the said line! To have good music experience you need to install a good music player and to select the best player, MIUI Debate column is ready for another exciting one! Music lovers have a lot of expectations from their player to provide you the best of the services. Music is an integral part, from our previous debates, we found that user's like Mi Music app more than the other players.
Mi Music Vs Gaana App, where Mi Music got a lead of 216 votes against 136.
Mi Music Vs Google Play Music, where Mi Music got a lead of 192 votes against 86.
Today we will debate upon Music app of Xiaomi, i.e Mi Music which has been specially designed for Indians and the Wynk Music which has been developed by Airtel and has been rated 4.3 stars on Google Play Store. We will discuss both the merits and demerits of both the apps to find out and select the best Music Player.



Which app do you use, and what features do you love in it?

Have some points to debate? Great, we would like to hear them all!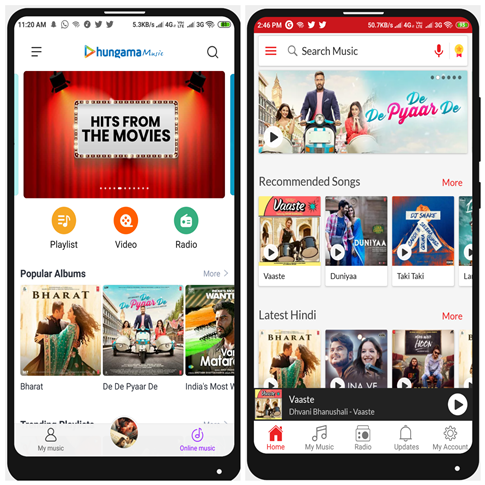 Features of Mi Music App that gives it an edge over Wynk Music:
✒ Dynamic lyrics: The songs are supported with dynamic lyrics which help users to play songs from the line they want from.
✒ Voice search is improvised: There is no delay in search results, unlike Wynk Music.
✒ Fresh loads: Everyday new songs are being updated as tabs and more latest and most trendings songs suggestions shown in the banner.
✒ Playlists: There are many pre-defined playlists designed and updated for the users.
✒ Interactive UI: You can get song suggestions and everything in one single tab, with a completely white background and beautifully arranged tabs.
✒ Music video: There are no music videos present on Wynk Music, which is today's most loved content.
✒ Filter Audio files: You can filter audio files on the basis of size and length for offline songs.
✒ Set as ringtone: You can also set your favorite music as your device ringtone.
✒ Favorite: Mark your favorite songs as favorite and easily get access to them when you want.

Features of Wynk Music that gives it an edge over Mi Music App:
✒ Equalizer: You can set equalizer according to your needs and requirement without attaching an earphone.
✒ Download quality: You can set and alter the download quality as well as the streaming quality.
✒ Data saver mode: You can activate the data saver mode to save your data.
✒ Wynk direct: You can share your downloaded song with other Wynk user.
✒ Referral scheme: Earn points by referring your friends and earning redeemable coins



So without further delay, Let's start the debate!

Mi Music App Vs Wynk Music!




Let us know your points in the comments below, Which one do you like and for what features?


Please Note: The premium/pro/paid content of the apps are not considered.



Related Debates:





Rate