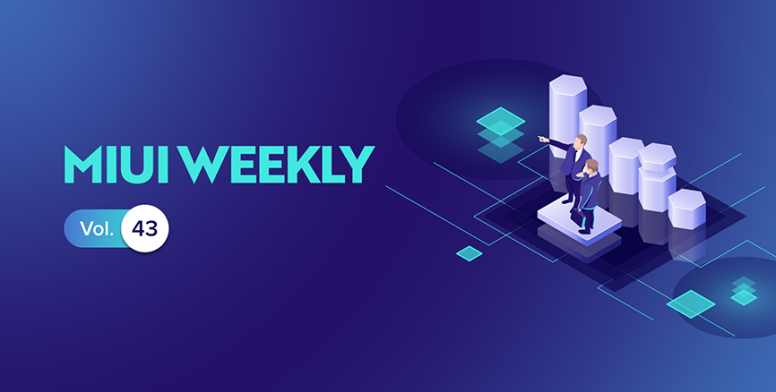 Hi Mi Fans,
When you're exploring your own adventures out there, you may not get enough time to read each and every thread we've put here. But do not worry about that, I am here with MIUI Weekly, a series of MIUI threads from a week's time which are handpicked exclusively for you. If you've been busy past week with your routine life and couldn't keep up with the updates from our MIUI crew, then you're at the right place. This is indeed where we compile the best of MIUI threads you might have missed. Keep reading!




Introducing Mi Calculator with GST and Split Bills by lungkhim7

Every day brings the fresh possibilities, with different levels of situation demand, the versatility in a package makes the real difference so here's your MIUI Calculator with not just with addition or subtraction but with others much needed addition. Might be hooked with the GST rates or to Split the bills! You just have to do a small business to tap those numbers to get the results.

Read more: https://in.c.mi.com/thread-1834992-1-0.html
Track Lok Sabha Election 2019 Results on MIUI App Vault
by
R0user

Excited know the Lok Sabha Election 2019 results today? Well, there's no need to go here and there. MIUI App Vault presents LIVE Lok Sabha Election Results Election 2019 - Powered by dailyhunt. Swipe right on your home screen to follow all the latest updates for Lok Sabha Elections 2019 on MIUI App Vault.

Read more: https://in.c.mi.com/thread-1862985-1-0.html
Mi Music Vs Google Play Music: Which is best pre-installed app?
by
Apiyush265

Music has been a part of one's life. A recent study from the University of California found that music trains the brain for higher forms of thinking. Second graders who were given music lessons scored 27% higher on proportional maths and fraction tests than children who received no special instructions. With knowing the importance of Music, let's start with our debate upon Google Play Music against Mi Music which has been specially designed for Indians. We will discuss both the merits and demerits of both the apps to find out and select the best music player.

Read more: https://in.c.mi.com/thread-1859218-1-0.html
How to grant Read/Write permissions for SD card in Mi File Manager
by
lungkhim7

The fastest growing Mi Community is a great platform for all of us to work closely. We are continuously listening to your valuable suggestions, feedback and we utmost try to resolve any issues you all are facing. We have observed many users being struggling with the sd card permission issue when trying to move the important data. Well the solution is quite simple and easy.

Read more: https://in.c.mi.com/thread-1789452-1-0.html
Theme of the Week 67: Drive Dark v10 - Your road to dark driven dreams
by
Manvesh Kajale

Theme of the Week is a series of threads posted by our beloved MIUI crew Manvesh Kajale on every Friday for all the Mi fans who love a change. He personally try out a few New and Trending themes from the theme store and feature them in his threads weekly so that you all don't have to worry finding the right theme. Thinking to have a change? Then it's the correct time to change your phone's theme!

Read more: https://in.c.mi.com/thread-1838322-1-0.html

That's all for reads from MIUI section this week. Hope to see you all with a new compilation next week. For now, I would like to thank all my fellow MIUI Mods for contributing their time and efforts to share these amazing threads for our Mi Fans. Special thanks to our Admin R0user and Super Moderator ATHUL P for their continuous support and guidance. I also thank my partner MiAkash for the impressive banner design. Don't forget to vote for your favourite threads and share your thoughts about this volume in the comments section below!

Previous volumes

What's hot on Mi Community
New user? - Start Here!

Popular Columns across Mi Community



Vote for the best thread below and help us improve!