Xiaomi devices are shipped with its native MIUIon top of Android. There is simple method to run Hardware Test, named as ENGINEERING MODE, which is hidden from normal users. ENGINEERING MODE let's MIUI users to run hardware test of their devices to ensure whether each hardware components are functioning properly or misbehaving. If you drop your XIAOMIdevice often now and then,you should run this hardware test.

How to Run Hardware Test on Xiaomi Devices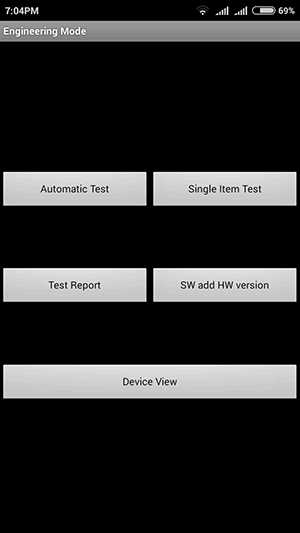 Method 1:Go to Settings -> About Device, then keep tapping on Kernel Version unless you trigger ENGINEERING MODE window.

Method 2 (May not work on all devices):Go to Dialer and type *#*#64663#*#*. If it doesn't trigger ENGINEERING MODE automatically, then press call button.Now you're in ENGINEERING MODE,you can run Automatic Test for your device by clicking on Automatic Test button. Automatic Test guides you through each & every hardware component test individually from Sensors, Speakers, Cameras, Vibrator, Bluetooth, WiFi, Touch Screen Calibration, to even simple things like LED light and Buttons test.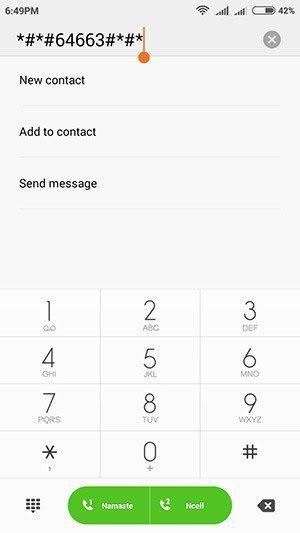 If you want to check individual components manually, then you can run Single Item Test. Clicking Single Item Test button reveals the name of all hardware components of the device. Click on WLAN,if you want to test your WiFi component, Click on Gyro for testing gyroscope component. You can test any hardware component, one at a time through Single Item Test.Test Report button gives you the detail results of the hardware test. So you can identify if any hardware components are malfunctioning or misbehaving. Test Report specifies failed component as "FAIL" & functioning component as "PASS". If any test isn't completed, it states "NOT TEST".Software and Hardware version gives all the details about Software Version of the device it's currently running & Hardware Version along with IMEI numbers in case you're wondering.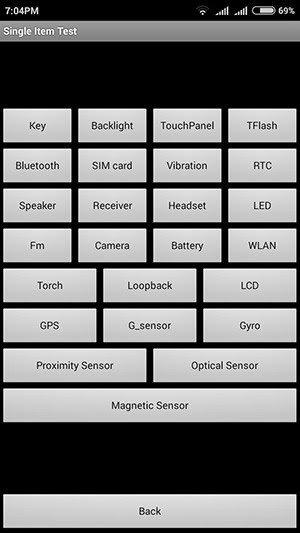 Device View carries information about Processor, Display Panel, Battery, Bluetooth & others along with their manufacturers info. All these information can also be used to verify whether your device is real or fake one.
So, these are the two way to perform hardware test on Xiaomi devices. If you've dropped your device on the floor or water and fear any components might not be working, you can run full test of your hardware components to ensure they are functioning well. If any components fail these test, it confirms that particular hardware component has stopped working.