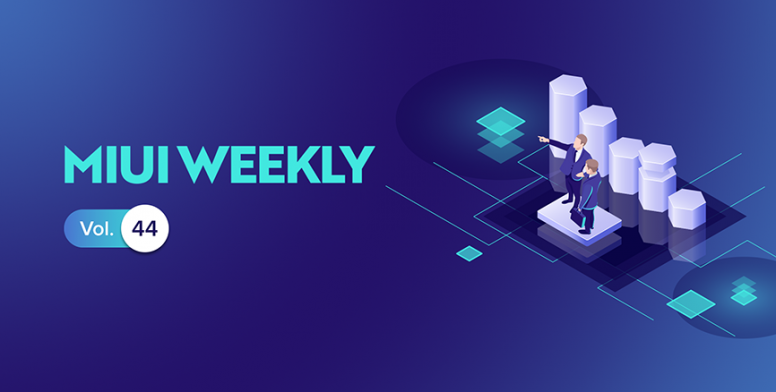 Hi Mi Fans,
When you're exploring your own adventures out there, you may not get enough time to read each and every thread we've put here. But do not worry about that, I am here with MIUI Weekly, a series of MIUI threads from a week's time which are handpicked exclusively for you. If you've been busy past week with your routine life and couldn't keep up with the updates from our MIUI crew, then you're at the right place. This is indeed where we compile the best of MIUI threads you might have missed. Keep reading!




Introducing new charging animation - Let's experience the recreation. by lungkhim7

Improvisation is Intuition in action, a way to discover the muse, the art of being complete. We know some other Android skins has framed their favourite or even permanently inked them on the skin, Is that the end? Of course not for MIUI! Being popular in this new technological era is not someone's cup of tea but the true trend to use the technology to the fullest is what makes MIUI the most popular. Again it's time to witness one of the perfect optimization with the new super cool charging animation which is a masterpiece creation.

Read more: https://in.c.mi.com/thread-1863244-1-0.html
Mi Music Vs Wynk Music: Which is your preferred choice & why?
by
Apiyush265

To have good music experience you need to install a good music player and to select the best player, MIUI Debate column is ready for another exciting one! Music lovers have a lot of expectations from their player to provide you the best of the services. Music is an integral part, from our previous debates, we found that user's like Mi Music app more than the other players. This week's debate on Mi Music which has been specially designed for Indians and the Wynk Music which has been developed by Airtel and has been rated 4.3 stars on Google Play Store. We will discuss both the merits and demerits of both the apps to find out and select the best Music Player.

Read more: https://in.c.mi.com/thread-1862348-1-0.html
Beat the Heat: Summer Madness Theme by Xiaomi!
by
wrony1119

This week we share a cool summer theme for your xiaomi devices. This theme designed by xiaomi team specially for summer. This is the official theme from MIUI Theme team. We, Mi Community Themes Team, are determined to provide you with themes that give richness and new look to your devices. Theme Summer Madness By MIUI awesome MIUI 10 theme for summer madness. This theme supports MIUI 10 completely and gives sky awesome cool look to your phone.

Read more: https://in.c.mi.com/thread-1855821-1-0.html
Theme of the Week 68: Floyd - The basic light weight theme
by
Manvesh Kajale

Theme of the Week is a series of threads posted by our beloved MIUI crew Manvesh Kajale on every Friday for all the Mi fans who love a change. He personally try out a few New and Trending themes from the theme store and feature them in his threads weekly so that you all don't have to worry finding the right theme. Thinking to have a change? Then it's the correct time to change your phone's theme!

Read more: https://in.c.mi.com/thread-1863598-1-0.html

That's all for reads from MIUI section this week. Hope to see you all with a new compilation next week. For now, I would like to thank all my fellow MIUI Mods for contributing their time and efforts to share these amazing threads for our Mi Fans. Special thanks to our Admin R0user and Super Moderator ATHUL P for their continuous support and guidance. I also thank my partner MiAkash for the impressive banner design. Don't forget to vote for your favourite threads and share your thoughts about this volume in the comments section below!

Previous volumes

What's hot on Mi Community
New user? - Start Here!

Popular Columns across Mi Community



Vote for the best thread below and help us improve!