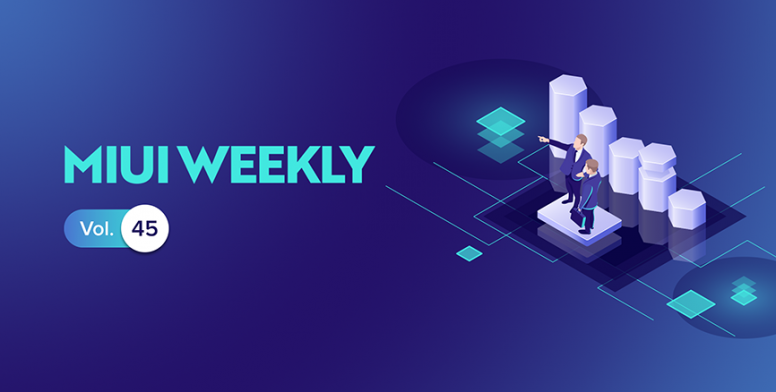 Mi Fans,
When you're exploring your own adventures out there, you may not get enough time to read each and every thread we've put here. But do not worry about that, I am here with MIUI Weekly, a series of MIUI threads from a week's time which are handpicked exclusively for you. If you've been busy past week with your routine life and couldn't keep up with the updates from our MIUI crew, then you're at the right place. This is indeed where we compile the best of MIUI threads you might have missed. Keep reading!




[MIUI App Vault] Improved Cricket Card - Now track live scores on the go! by lungkhim7

It's a season of Gentlemen's game, with reverence to circumstances demand now it's time to switch on to get new much improved MIUI App Vault - Cricket Card to bleed blue where you never gonna miss out the live-action updates if you can't give 8+ hours to the big screen.

Read more: https://in.c.mi.com/thread-1870436-1-0.html
MI File Manager: The best app of its category with 4.8 stars rating on Google Play Store
by
Apiyush265

MI File Manager has been an essential and the most promising native app of Xiaomi. The MI File Manager appropriately stands up to your expectations as it is a free, secure tool that helps you find file faster, manage files easily and share them online/offline with others. The new update has been the Icons look more comic, Introduction of Dark mode, Remote sharing and Folder Icons. All these have contributed towards the success of MI File Manager and now has been rated with 4.8 stars with more than 900k+ reviews and 100M+ downloads which is probably the best rating and review of its type.

Read more: https://in.c.mi.com/thread-1870907-1-0.html
Theme of the Day: QB_DWM19 - The saturday feels, relax or enjoy!
by
Manvesh Kajale

All planned for the weekend? Going out or else just lying on the couch watching favorite web-series, it's Saturday finally! One of the Mi Fans and a Mi Theme designer Sofiane O from China has designed wonderful themes during the themes contest. Today, we gonna discuss one of the themes which I wanted to use this weekend and let you all know about it.

Read more: https://in.c.mi.com/thread-1876640-1-0.html

This week we share one of the most downloaded themes from the Themes Store. This theme, Theme 'H One V10' is an awesome MIUI 10 theme. it comes with simple colours and in this theme, you can experience live life. It supports MIUI 10 completely. We, Mi Community Themes Team, are determined to provide you with themes that give richness and new look to your devices.

Read more: https://in.c.mi.com/thread-1855816-1-0.html
Theme of the Week 70: Floyd - DRUM6_DWM19 - An awe-inspiring theme to try out this weekend!
by
Manvesh Kajale

Theme of the Week is a series of threads posted by our beloved MIUI crew Manvesh Kajale on every Friday for all the Mi fans who love a change. He personally try out a few New and Trending themes from the theme store and feature them in his threads weekly so that you all don't have to worry finding the right theme. Thinking to have a change? Then it's the correct time to change your phone's theme!

Read more: https://in.c.mi.com/thread-1875848-1-0.html

That's all for reads from MIUI section this week. Hope to see you all with a new compilation next week. For now, I would like to thank all my fellow MIUI Mods for contributing their time and efforts to share these amazing threads for our Mi Fans. Special thanks to our Admin R0user and Super Moderator ATHUL P for their continuous support and guidance. I also thank my partner MiAkash for the impressive banner design. Don't forget to vote for your favourite threads and share your thoughts about this volume in the comments section below!

Previous volumes

What's hot on Mi Community
New user? - Start Here!

Popular Columns across Mi Community



Vote for the best thread below and help us improve!